Walk-in Chiropractors Near South Pointe Beach
Walk-in Chiropractor In Miami Beach
$29 CHIROPRACTIC ADJUSTMENTS


FIRST TIME AND EVERY TIME​
    No Appointments
    No Hidden Fees
    Don't Like People Touching Your Neck? That's Cool With Us.
Monday: 
Tuesday: 
Wednesday: 
Thursday: 
Friday:
Saturday: 
Sunday: 
12:00 PM – 8:00 PM
12:00 PM – 8:00 PM
12:00 PM – 8:00 PM

12:00 PM – 8:00 PM

12:00 PM – 8:00 PM

10:00 AM – 6:00 PM

Closed
FIRST TIME AND EVERY TIME
Includes any or all of our chiropractic services during your visit.
Want more info? Fill out the form and we will be in touch.
Don't Want Your Neck Touched? That's Cool With Us.
Ready to feel good again? Let's get cracking!
There is one goal in mind at SnapCrack walk-in chiropractors in Miami Beach near South Pointe Beach; we want to help everyone who needs us as quickly and successfully as we can. We want those people who come to us for assistance to be more mobile and pain-free, and we want to do it in the most professional, expert way possible. The great news is this is exactly what we do all day, every day for many different people.
Our team of knowledgeable, dedicated chiropractors know just how to make this goal a reality, and do so every time a patient walks through the door of our walk-in clinic. Not only do we offer the best in chiropractic procedures, but we also offer unparalleled after-care. We ensure that our patients have the information they need to prevent their injury from happening again wherever possible.
The many satisfied clients that SnapCrack has seen since we opened our walk-in chiropractors near South Pointe Beach are a testament to just how much we take pride in our work and always strive to meet this all-important goal. Our patients are at the forefront of everything we do, and seeing them happy and healthy, more mobile and pain-free, is why we do what we do.
In order to make the SnapCrack experience a unique and positive one, our practitioners take the time to listen to our patients, to understand what they want and why they have come to us. Then, our team will create a detailed, bespoke treatment plan that works for you, and you alone. We go above and beyond, making sure we ask the right questions so that we can get the answers we need to create this tailored plan.
We'll also try to get to the root cause of the issue. It's all very well treating the pain the patient is feeling, and it will offer great relief when it is reduced or eliminated, but unless the cause of that pain is dealt with, nothing will get truly better, and the problem will come back time and again. The more we can uncover, the better our work can be. That's why we talk, ask questions, and listen to everyone who comes to us.
Being walk-in Miami Beach chiropractors near South Pointe Beach means we can offer a convenient location to our clients as well. There should be no access issues, and we are easy to find. Plus, because we're a walk-in clinic, you'll never have a wasted journey; come to us when you need us and find a friendly face ready to help you.
We offer minimal waiting times, and no appointments are necessary. It's not fair to ask someone who is in pain to wait for days or weeks, perhaps even longer, for some help. We do it right away.
The walk-in aspect of our clinic is extremely important to us. We could still have done the same great work with an appointment system, but why? Forcing people to make appointments and wait in pain is not something we want to do. For all those with:
Back, neck, hip, shoulder, and leg pain
Migraines and tension headaches
Fibromyalgia and other digestive issues
Stress
Muscle stiffness
Pregnancy pain
We offer walk-in chiropractors near South Pointe Beach, which can make a huge difference in people's lives. This service is one of the many things that makes us stand out ahead of the crowd when it comes to finding an excellent chiropractor. Don't wait; come to SnapCrack today and get expert care and attention immediately.
Wonder If We Can Help You?
People are always asking us questions. These are questions about what treatments we offer, who and what we can treat, how we go about doing what we do and doing it so successfully. The truth is, we can treat anyone who needs our help. There are no age limits, upper or lower, when it comes to chiropractic care, and as such, we really can treat all those who need us when they come through the door.
If your problem is a chiropractic one, we can treat you. Otherwise, we will let you know and offer advice about seeing your doctor for additional treatment. We are always fair and always give you honest information.
If you need walk-in chiropractors near South Pointe Beach, come to SnapCrack. We feel that there are very few situations we have not dealt with before. Even if you're not sure whether or not your issue is something a chiropractor can help with, speak to us. You might be surprised at just how many conditions a chiropractor can relieve.
Once you come to us, you will receive treatment if it is appropriate, and you will be given a sensible and well thought out treatment plan for the future. This way, not only are you healed now, but there is far less chance of a reoccurrence down the road. It's the ideal way to be treated.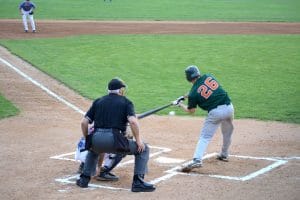 Baseball is a hugely popular sport that many people enjoy. However, injuries can happen while playing the game – whether you are a professional athlete or a novice. The repetitive hitting and throwing motions in baseball put stress on the spine and make players susceptible to strains and back pain. If you notice back pain
Read More »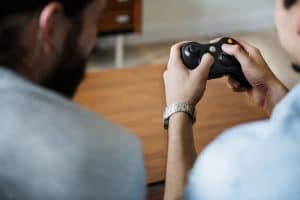 Playing video games is a fun pastime that many people enjoy. However, sitting for long hours can harm your health, particularly when it comes to your spine. Video gaming injuries are becoming increasingly common and include everything from back pain to carpal tunnel syndrome. If you start to experience pain while playing video games, you
Read More »
If you have lower back pain, then you're not alone. Studies show that over half of American adults experience back pain every year. Back pain is a widespread health condition that causes millions of lost workdays every year. Not only can back pain affect your career, but it can also have a significant impact on
Read More »