Walk-in Chiropractors Near South Beach
Walk-in Chiropractor In Miami Beach
$29 CHIROPRACTIC ADJUSTMENTS


FIRST TIME AND EVERY TIME​
    No Appointments
    No Hidden Fees
    Don't Like People Touching Your Neck? That's Cool With Us.
Monday: 
Tuesday: 
Wednesday: 
Thursday: 
Friday:
Saturday: 
Sunday: 
12:00 PM – 8:00 PM
12:00 PM – 8:00 PM
12:00 PM – 8:00 PM

12:00 PM – 8:00 PM

12:00 PM – 8:00 PM

10:00 AM – 6:00 PM

Closed
FIRST TIME AND EVERY TIME
Includes any or all of our chiropractic services during your visit.
Want more info? Fill out the form and we will be in touch.
Don't Want Your Neck Touched? That's Cool With Us.
Ready to feel good again? Let's get cracking!
For the best walk-in chiropractors in Miami Beach South Beach, our SnapCrack facility has everything you need, from the professional, expert, and friendly staff to a fast service that offers high-quality care. When you come to us, you'll see our spacious, bright, comfortable clinic and feel at ease straight away, especially when you start to speak to our courteous staff.
Their job might be to prevent you from suffering any more pain and to improve your mobility, but they also know that people can be nervous in any kind of medical setting. Helping people to feel more comfortable is one of our specialties.
At SnapCrack, we are focused completely on giving you the ultimate in chiropractic care, and no matter what the issue might be, no matter how big or small you might think it, we are there for you, every step of the way. From initial diagnosis to your new, pain-free life, SnapCrack is on hand.
This is especially true when you think of the after-care we offer here, too; giving you the advice and information you need to ensure your injury doesn't reoccur is all part of the service here. It's what makes us so different from so many other clinics.
Everyone at SnapCrack loves what they do. Treating patients, changing lives, seeing that change comes almost instantly when we get to work on readjusting a spine that is out of alignment… it feels great for the patient, but we get a special thrill too. For people who have had their lives on pause ever since the pain started, receiving treatment and finally moving forward is fantastic, and knowing that we have had a hand in that – literally – is priceless.
Of course, it's not all about us, and we completely understand that our patients come first every single time. We are walk-in Miami Beach chiropractors near South Beach, and we care about what happens to our patients; we don't just treat them and say goodbye – we offer after-care, advice, and plenty of support.
SnapCrack can't perform miracles, and we don't claim to be able to, but we can reduce or even eliminate long term pain wherever possible, and we do it every day. You might need just one visit to SnapCrack, or it might take a number of visits to get the treatment done to the highest standard.
Whatever it takes, we'll keep you informed throughout so you can make the right choices for you, your body, and your mental health. We will guide you but never push you – the choice is always going to be yours regarding your treatment and your overall health.
We Are A Walk-In Chiropractor
Why visit a walk-in chiropractor? It's simple; you won't have to wait. If you know you need a chiropractor's help, or you have been told to visit one by your doctor or a hospital, you can make an appointment with a clinic.
You'll probably get some excellent care – there are some wonderful chiropractors out there – but the problem is you'll have to wait. Do you really want to do that?
Waiting for your appointment when you are in pain and can't move how you would like to is excruciating, both mentally and physically, so that's why a walk-in clinic is better; if you want help, you can get it when you need it, not days, weeks, or months down the line when the problem is even worse.
If you're not sure what a chiropractor does and you don't know how we might be able to help you, just ask us. It's unlikely you'll know exactly how we work unless you're a chiropractor yourself or you've been treated by one before, so we're more than happy to answer your questions and help you get the answers you need to proceed.
The good news is that by attending the SnapCrack walk-in chiropractor clinic near South Beach, you can not only be treated quickly and successfully, but you will be given plenty of expert advice about how to take care of yourself when you leave our care to ensure that your problem does not become an issue anymore.
We pride ourselves on being entirely open and honest about what needs to be done both by ourselves and by you – think of your treatment as a partnership; if we both do our parts, you will be happy and healthy once more.
There are many different reasons why someone might need to visit a chiropractor. It ranges from the more obvious such as back or neck pain to more unusual complaints that can be dealt with under a chiropractor's care, including migraines and stress. Rest assured that we will tell you what we can and can't do before we get to work, so you can make an informed choice about whether to have treatment or not.
Come to SnapCrack for help, and we will do everything in our considerable power to stop your pain, improve your mobility, and give you a better life from now on.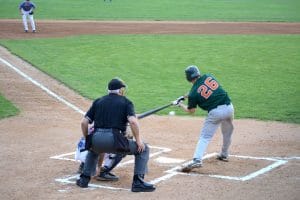 Baseball is a hugely popular sport that many people enjoy. However, injuries can happen while playing the game – whether you are a professional athlete or a novice. The repetitive hitting and throwing motions in baseball put stress on the spine and make players susceptible to strains and back pain. If you notice back pain
Read More »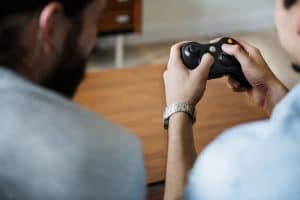 Playing video games is a fun pastime that many people enjoy. However, sitting for long hours can harm your health, particularly when it comes to your spine. Video gaming injuries are becoming increasingly common and include everything from back pain to carpal tunnel syndrome. If you start to experience pain while playing video games, you
Read More »
If you have lower back pain, then you're not alone. Studies show that over half of American adults experience back pain every year. Back pain is a widespread health condition that causes millions of lost workdays every year. Not only can back pain affect your career, but it can also have a significant impact on
Read More »