Walk-in Chiropractors Near River Front
Walk-in Chiropractor In Brickell
$29 CHIROPRACTIC ADJUSTMENTS


FIRST TIME AND EVERY TIME​
    No Appointments
    No Hidden Fees
    Don't Like People Touching Your Neck? That's Cool With Us.
Monday: 
Tuesday: 
Wednesday: 
Thursday: 
Friday:
Saturday: 
Sunday: 
12:00 PM – 8:00 PM
12:00 PM – 8:00 PM
12:00 PM – 8:00 PM

12:00 PM – 8:00 PM

12:00 PM – 8:00 PM

10:00 AM – 6:00 PM

Closed
FIRST TIME AND EVERY TIME
Includes any or all of our chiropractic services during your visit.
Want more info? Fill out the form and we will be in touch.
Don't Want Your Neck Touched? That's Cool With Us.
Ready to feel good again? Let's get cracking!
There is never any need for anyone to suffer and be in pain for any longer than strictly necessary. Anything more, when a solution and a cure is ready and waiting, is unfair and unwarranted. Without pain, people can have adventures in their free time, they can work, they can enjoy their family life, they can go out with friends, or do whatever they want to do.
This is the life that SnapCrack walk-in chiropractors in Brickell near River Front want to offer those who are currently in a great deal of pain. We truly care, and we offer exceptional care and procedures to enable those who are suffering from having a good life once more.
This idea is built into the heart of everything we do at SnapCrack, and our aim has never changed. We are here for you, whenever you need us and for whatever reason. That's why our clinic offers a walk-in service and is available when you need us, not the other way around.
More Than the Spine Can Be Healed
It's true that, as an alternative therapy, chiropractic treatments are best known for solving issues with the spine. Yet the truth of it is that this therapy can work for every part of the body because every part of the body is connected to the spine via the nervous system.
This means that a spine that is even slightly out of alignment might cause pain in a variety of different areas, including the neck, shoulders, hips, and legs. If the spine is not expertly adjusted back to where it should be, this pain – and the weakness that it causes – can carry on indefinitely. With no end of discomfort in sight, this can also affect the client's mental health, causing depression and more.
At SnapCrack, we know that more than the spine can be healed and that it all starts there when it comes to an investigation to determine exactly what is wrong.
A misaligned spine causes pain, it causes mobility problems, it causes unhappiness and misery in general. You will have muscle tension and spasms, migraines, tension headaches, digestive problems (including fibromyalgia), stiffness in the joints, symptoms of stress, and much more besides. It's truly incredible how one area of the body affects the rest, both negatively and positively.
Prevention as Well As A Cure
At SnapCrack walk-in chiropractors near River Front, we focus on our clients. It is their health and wellbeing that we have at the forefront of our minds, and it's their happiness that we work towards. This is why our treatment plans are so well focused on their needs and formulated to them specifically rather than 'off the shelf'. Nothing is ready-made at SnapCrack; our plans are bespoke, and it's the way we believe we can best serve our customers.
It's all done to prevent the pain coming back, as well as curing the pain that is already there. A ready-made plan might work, but it will most likely only be a temporary fix. To remove pain entirely, for the long term (and ideally forever), the root cause of the issue needs to be found.
We've mentioned spines, and we've mentioned pain, and we've mentioned other problems that chiropractors can deal with, but there is something else we at SnapCrack walk-in chiropractors near River Front can do too – we can help with the symptoms of stress. Although you may not think it, there is a link between seeing a chiropractor and finding the symptoms of stress are reduced.
A good chiropractor, one who has the right skillset and experience, can manipulate the spine in such a way that muscles are less tense. These tense muscles are a symptom of stress (and ironically caused by stress too) and reducing the tightness within them will immediately make you feel less uncomfortable, lighter, and happier.
When you leave SnapCrack, you'll leave feeling so much more like your normal self, able to carry on and get ahead without the burden of stress and pain dragging you down.
Why Use A Walk-In Clinic?
One of the things we are proudest of at SnapCrack is the fact that we operate a walk-in service. SnapCrack walk-in Brickell chiropractors near River Front is an ideal way to visit a chiropractor for treatment when you need assistance, rather than having to wait – potentially for days or even weeks – for an appointment. Come to us and be seen much more quickly without the need to take extra time off work or wait in pain for a long time.
If you need excellent chiropractic care, you can simply visit our clinic. We can see you on the same day, and although you might have to wait for a short while (depending on how many people are in our waiting room), it won't be anywhere near as long as waiting for an appointment would be. Yet the treatment and care you will be offered will be just the same – excellent, high quality, and professional.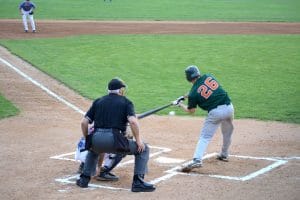 Baseball is a hugely popular sport that many people enjoy. However, injuries can happen while playing the game – whether you are a professional athlete or a novice. The repetitive hitting and throwing motions in baseball put stress on the spine and make players susceptible to strains and back pain. If you notice back pain
Read More »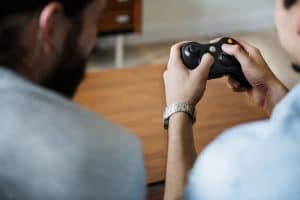 Playing video games is a fun pastime that many people enjoy. However, sitting for long hours can harm your health, particularly when it comes to your spine. Video gaming injuries are becoming increasingly common and include everything from back pain to carpal tunnel syndrome. If you start to experience pain while playing video games, you
Read More »
If you have lower back pain, then you're not alone. Studies show that over half of American adults experience back pain every year. Back pain is a widespread health condition that causes millions of lost workdays every year. Not only can back pain affect your career, but it can also have a significant impact on
Read More »