Walk-In Chiropractors Near PortMiami
Walk-in Chiropractor In Brickell
$29 CHIROPRACTIC ADJUSTMENTS


FIRST TIME AND EVERY TIME​
    No Appointments
    No Hidden Fees
    Don't Like People Touching Your Neck? That's Cool With Us.
Monday: 
Tuesday: 
Wednesday: 
Thursday: 
Friday:
Saturday: 
Sunday: 
12:00 PM – 8:00 PM
12:00 PM – 8:00 PM
12:00 PM – 8:00 PM

12:00 PM – 8:00 PM

12:00 PM – 8:00 PM

10:00 AM – 6:00 PM

Closed
FIRST TIME AND EVERY TIME
Includes any or all of our chiropractic services during your visit.
Want more info? Fill out the form and we will be in touch.
Don't Want Your Neck Touched? That's Cool With Us.
Ready to feel good again? Let's get cracking!
At SnapCrack, we don't only aim to offer exceptional chiropractic care. We also aim to offer flexible and no-hassle walk-in services for all your care and treatment. We want those with hectic and busy lifestyles to always have a drop-in option available to them, whenever chiropractic care is needed, without having to worry about making an appointment.
Our friendly walk-in chiropractor in Brickell near PortMiami is there to ensure that you can drop by any time, whether it's for spinal realignment, pain treatment, or just general advice.
When it comes to snapping and cracking you back into shape, no appointment is needed!
When Might You Need Chiropractic Services?
Spinal adjustment can be used to treat a variety of issues, pain, and symptoms. It may even be the case that you're suffering from pain elsewhere in your body, but don't actually suspect that it's your spinal column that's causing the issue. Neck pain and headaches can easily be caused by a misaligned spine, so it's important to remember that chiropractic care isn't just specifically for pain in the back. It's essential for bringing harmony to your body as a whole.
It's therefore important to pay attention to any signs of pain or discomfort overall, such as:
Shoulder pain
Neck pain
Head pain
Knee or foot pain
Any pain in the back
Persistent and chronic pain
What Services Can We Offer You?
We have many methods and techniques available to you when you choose to visit our walk-in Brickell chiropractor location near PortMiami. The chosen method will be based on your needs and wants, but whatever you need, you can rest easy that our expert chiropractors will deliver a high level of service and care.
The Gentle Click Technique
For those looking for the gentlest form of chiropractic care, the Click Technique can gently adjust your vertebrae so that you barely feel it. A hand-held instrument is used to softly guide your vertebrae back into place, without the need for excessive force. Your chiropractor will lightly use this instrument along your back.  
The Mild Drop Technique
You also have the option to have your back adjusted using the drop-table technique. This means your body will be led on a table, which is designed to allow particular segments to drop and move where relevant to adjust your spine without the need for your body itself to be twisted or moved. Also known as the Thompson drop-table technique, this mild treatment works to elevate certain parts and points of the body in order to implement a swift thrust when the table segments are dropped.
The Moderate Crack Technique
The most common chiropractic technique is where your chiropractor will manipulate your body and spine in the right places and implement a thrust to crack your joints and adjust accordingly.
Any of these techniques will offer the same end result in top-quality adjustment, and it all depends on what kind of thrust level or positioning you would feel most comfortable with.
No Matter Your Lifestyle or Need, We Have You Covered
It doesn't matter whether you're a professional athlete or an individual who is simply suffering from joint pain, we offer chiropractic care on an easy, walk-in basis to anyone who requires it. All our treatments are designed to get you back on your feet as quickly and smoothly as possible.
We understand that you don't want to be out of action for longer than you need to be, whether from your regular life or professional sporting career.
Quick and Affordable Walk-In Service
When you choose SnapCrack, you'll always be presented with our team of licensed chiropractors with complete hassle-free, no-appointment treatment. You can come and visit us whenever you like, however many times you like, to discuss your treatment needs. We will know what it takes to get you back on track efficiently and comfortably.
We will talk to you about which technique you would prefer and the thrust level you feel most comfortable with. We will always advise on the best option for you, but we always take onboard whether you'd feel more comfortable with an alternative.
Even after you've dropped by to discuss your requirements with us, there is never any pressure or obligation from us. We only serve to offer an easy, walk-in service for you to freely decide. Our environment is completely relaxed, with your comfort in mind.
Visit us at any time to find out more, to speak to us about your treatment, or to discuss ongoing and regular treatments.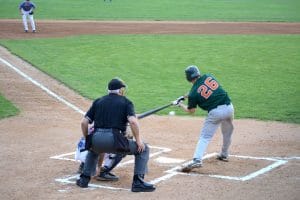 Baseball is a hugely popular sport that many people enjoy. However, injuries can happen while playing the game – whether you are a professional athlete or a novice. The repetitive hitting and throwing motions in baseball put stress on the spine and make players susceptible to strains and back pain. If you notice back pain
Read More »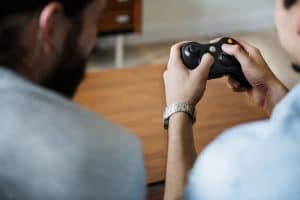 Playing video games is a fun pastime that many people enjoy. However, sitting for long hours can harm your health, particularly when it comes to your spine. Video gaming injuries are becoming increasingly common and include everything from back pain to carpal tunnel syndrome. If you start to experience pain while playing video games, you
Read More »
If you have lower back pain, then you're not alone. Studies show that over half of American adults experience back pain every year. Back pain is a widespread health condition that causes millions of lost workdays every year. Not only can back pain affect your career, but it can also have a significant impact on
Read More »