Walk-in Chiropractors Near Pinecrest
Walk-in Chiropractor In South Miami
$29 CHIROPRACTIC ADJUSTMENTS


FIRST TIME AND EVERY TIME​
    No Appointments
    No Hidden Fees
    Don't Like People Touching Your Neck? That's Cool With Us.
Monday: 
Tuesday: 
Wednesday: 
Thursday: 
Friday:
Saturday: 
Sunday: 
12:00 PM – 8:00 PM
12:00 PM – 8:00 PM
12:00 PM – 8:00 PM

12:00 PM – 8:00 PM

12:00 PM – 8:00 PM

10:00 AM – 6:00 PM

Closed
FIRST TIME AND EVERY TIME
Includes any or all of our chiropractic services during your visit.
Want more info? Fill out the form and we will be in touch.
Don't Want Your Neck Touched? That's Cool With Us.
Ready to feel good again? Let's get cracking!
It's a sad fact that about one in every three people is suffering from pain right now. Back pain, neck pain, hip, shoulder, or leg pain, much of this discomfort, and many of the mobility problems that are associated with it stem from an issue with the spine.
This is why a chiropractor can be the ideal person to help you; it's why SnapCrack walk-in chiropractors in South Miami near Pinecrest exist. We know that there are many people who would benefit from our expert knowledge and the work we do every day, and we're happy to see them all.
By manually manipulating the spine, chiropractic experts like the ones working at SnapCrack can realign the area and reduce or even eliminate pain elsewhere in the body. Remember, just because you are feeling pain your leg or hips that don't mean this is the area that is damaged; in many cases, it is the spine that is the root cause. By fixing the spine, we can fix most other problems too.
Being A Walk-In Helps More
SnapCrack is proud of the work we do. We've helped countless people get their lives back, even when they thought they would never be pain-free again. We offer hope and help to those who need it most, allowing them to work once more, to enjoy their children, to go for a walk, and much more than they had been unable to do before.
The most significant difference between other chiropractors and us is that we can offer the same excellent service with highly trained, expert chiropractic professionals on a walk-in basis. You do not need to make an appointment with SnapCrack walk-in chiropractors near Pinecrest – you just have to come to us, and we will help you. Instead of having to wait days, weeks, or even longer in pain and suffering, we can treat you on the same day. There is no need to wait when you can be treated quickly by an expert.
Something else we pride ourselves on at SnapCrack is the pleasant, comfortable, non-clinical environment we have created. We understand that any medical procedure can be daunting. We understand that not everyone is relaxed around medical professionals. We understand that this usually stems from not understanding what is happening.
So, by making our clinic a comforting, inviting space to be in, we can help the patient to relax. By explaining every element of what we are doing, by listening and talking to the patient, and by coming up with a treatment plan that will help not just right now but in the future too and prevent the pain from reoccurring where possible, we are doing everything we can to make that patient feel at ease.
We do it well. In addition to our practitioners being highly skilled at what they do, they are also great at comforting worried patients, explaining every part of every procedure, and ensuring that there is no question left unanswered.
Chiropractic Medicine Is for All
SnapCrack chiropractors are very special indeed. We treat everyone, and we can tell you there are no upper or lower age restrictions on those who can receive chiropractic treatment at our walk-in chiropractors near Pinecrest.
Since this is a non-invasive, entirely natural procedure, you can be sure that it is safe and that it works. Since SnapCrack is all about caring for our patients, you can be sure that you will receive any treatment required in the most sensitive and dedicated ways.
Just what can we treat at SnapCrack? Here are some of the conditions that a chiropractor can relieve:
Back, neck, shoulder, hip, and leg pain
Migraines and tension headaches
Muscle spasms and tension
Pregnancy muscle pains
Rotator cuff injuries
Symptoms of stress
Back misalignment
Joint pain
Digestive issues (including fibromyalgia)
You don't even have to be feeling the pain to experience the benefits of seeing a chiropractor. We can reduce stress and tension in the body by realigning the spine, so if you are feeling worried or you are tense – perhaps you have a big event coming up such as a wedding or job interview – we can reduce that feeling and make you feel calmer, looser, and generally more at ease.
This can be a great way to give yourself a boost of happiness and calmness; you might even want to treat a loved one – we're here for everyone, no matter what the reason, and being happy is so important. At SnapCrack, we are keen to ensure mental health is just as well cared for as physical health.
After your treatment SnapCrack, walk-in South Miami chiropractors near Pinecrest will give you a treatment plan to follow at home, ensuring you understand what caused your injury in the first place, and how to avoid triggering the issue again. We offer a fully rounded service.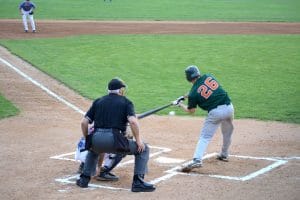 Baseball is a hugely popular sport that many people enjoy. However, injuries can happen while playing the game – whether you are a professional athlete or a novice. The repetitive hitting and throwing motions in baseball put stress on the spine and make players susceptible to strains and back pain. If you notice back pain
Read More »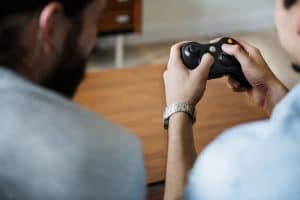 Playing video games is a fun pastime that many people enjoy. However, sitting for long hours can harm your health, particularly when it comes to your spine. Video gaming injuries are becoming increasingly common and include everything from back pain to carpal tunnel syndrome. If you start to experience pain while playing video games, you
Read More »
If you have lower back pain, then you're not alone. Studies show that over half of American adults experience back pain every year. Back pain is a widespread health condition that causes millions of lost workdays every year. Not only can back pain affect your career, but it can also have a significant impact on
Read More »