Walk-in Chiropractors Near Old Cutler
Walk-in Chiropractor In South Miami
$29 CHIROPRACTIC ADJUSTMENTS


FIRST TIME AND EVERY TIME​
    No Appointments
    No Hidden Fees
    Don't Like People Touching Your Neck? That's Cool With Us.
Monday: 
Tuesday: 
Wednesday: 
Thursday: 
Friday:
Saturday: 
Sunday: 
12:00 PM – 8:00 PM
12:00 PM – 8:00 PM
12:00 PM – 8:00 PM

12:00 PM – 8:00 PM

12:00 PM – 8:00 PM

10:00 AM – 6:00 PM

Closed
FIRST TIME AND EVERY TIME
Includes any or all of our chiropractic services during your visit.
Want more info? Fill out the form and we will be in touch.
Don't Want Your Neck Touched? That's Cool With Us.
Ready to feel good again? Let's get cracking!
It's an incredible fact, but one-third of the population has a problem with back pain. It's something they live with every day, perhaps even becoming 'used to' the pain and struggling on as best they can, but it will cause problems with mobility, productivity, concentration, and with their health and happiness overall.
Just because you suffer from back pain, however, it doesn't mean you can't get better again. At SnapCrack walk-in chiropractors in South Miami near Old Cutler, we specialize in treating people who have serious pain not just in their backs, but throughout their bodies. By realigning the spine, which is connected to the nervous system and all around the body, the pain can be reduced or even eliminated.
This is why chiropractors are so important and why you should always visit a highly trained and fully qualified expert, rather than attempt to manage your pain yourself. We are professionals and you can rest assured we will take care of you to a very high standard indeed.
If you are suffering from pain in the back, neck, shoulders, hips, or legs, or if you have migraines and tension headaches, or sciatica, fibromyalgia, and plenty more besides, SnapCrack can treat you and help you to feel more like your old self, before the pain became a problem.
Rather than having to make an appointment in advance which could potentially mean you have to wait weeks to see a chiropractor, at SnapCrack, we have walk-in chiropractors near Old Cutler, meaning you can come to see us when you need us for immediate treatment.
Why wait when you can be seen on the same day and have your pain relieved much more quickly? It makes so much sense to visit walk-in chiropractors near Old Cutler and we are always going to be happy to see you. Even if you're not sure whether or not you need a chiropractor, or whether one can actually help you, it's worth asking. You never know, you might be surprised at what we can do to assist you and make your life pain free once more!
Some people are concerned about visiting any kind of clinic: they may have had problems with healthcare professionals in the past, or they might be nervous about the treatment they think they might need. At SnapCrack you don't need to be concerned or nervous.
We will talk you through every step of the way and be there for you if you have any questions. This way, if you need our help you can come to us and be sure that you will receive a warm and caring welcome in a relaxed and comfortable setting.
We want people to visit us at SnapCrack and we want to help them. So, we make our clinic as great an environment as possible, filling it with the best chiropractors around who not only understand their work but understand people too. You can be sure you're going to have the very best chiropractic care and feel comfortable with us when you visit.
SnapCrack is in an easy-to-find location, and it is entirely accessible. Since we are a walk-in clinic, you can come to us at any time and be seen quickly. It makes sense to visit us if you need assistance with pain or mobility issues.
The great news about chiropractic medicine is that there are no age restrictions, even the very young can be treated just like our older patients can, proving that as a treatment, chiropractic medicine wins above many others. Another plus point is that it is a completely natural form of treatment as it uses the body to create a pain-free existence. The body is an incredible machine and in the right hands — like those of experienced, qualified chiropractors — means it can heal itself perfectly.
Another wonderful benefit of visiting a chiropractor is that we can treat all kinds of issues, many of which you might not have associated with a chiropractor before. As well as the neck, back, spine, hips, and leg pain that we can treat, a good chiropractor will also be able to help their patients manage when it comes to muscle tension, migraines and tension headaches, sciatica, pregnancy pains, issues with the rotator cuff, muscle cramps and spasms, stress, and injury recovery.
Anyone who feels they would benefit from a spinal adjustment, even if they are not in pain, can visit SnapCrack walk-in South Miami chiropractors near Old Cutler. In fact, a session with a chiropractor can help people feel completely well, and if there is a big event coming up (such as a job interview or a wedding, for example), a chiropractor can realign the spine and relieve stress and tension, making you feel one hundred percent once more.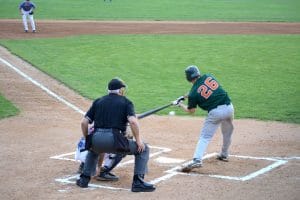 Baseball is a hugely popular sport that many people enjoy. However, injuries can happen while playing the game – whether you are a professional athlete or a novice. The repetitive hitting and throwing motions in baseball put stress on the spine and make players susceptible to strains and back pain. If you notice back pain
Read More »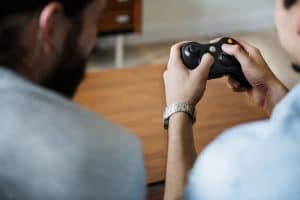 Playing video games is a fun pastime that many people enjoy. However, sitting for long hours can harm your health, particularly when it comes to your spine. Video gaming injuries are becoming increasingly common and include everything from back pain to carpal tunnel syndrome. If you start to experience pain while playing video games, you
Read More »
If you have lower back pain, then you're not alone. Studies show that over half of American adults experience back pain every year. Back pain is a widespread health condition that causes millions of lost workdays every year. Not only can back pain affect your career, but it can also have a significant impact on
Read More »