Walk-in Chiropractors Near Old Cutler Road
Walk-in Chiropractor In South Miami
$29 CHIROPRACTIC ADJUSTMENTS


FIRST TIME AND EVERY TIME​
    No Appointments
    No Hidden Fees
    Don't Like People Touching Your Neck? That's Cool With Us.
Monday: 
Tuesday: 
Wednesday: 
Thursday: 
Friday:
Saturday: 
Sunday: 
12:00 PM – 8:00 PM
12:00 PM – 8:00 PM
12:00 PM – 8:00 PM

12:00 PM – 8:00 PM

12:00 PM – 8:00 PM

10:00 AM – 6:00 PM

Closed
FIRST TIME AND EVERY TIME
Includes any or all of our chiropractic services during your visit.
Want more info? Fill out the form and we will be in touch.
Don't Want Your Neck Touched? That's Cool With Us.
Ready to feel good again? Let's get cracking!
When it comes to searching for a progressive, professional, dynamic team of expert chiropractors, you don't have to look too far; you only need to see that SnapCrack is all of this and much more, offering many different services and giving our all to every one of our patients.
We are walk-in chiropractors in South Miami near Old Cutler Road, and we are there for everyone to use. We want to help people; we want to ease pain and increase mobility. So, come to us for assistance, and we can talk you through everything that needs to be done, giving you the very best care and attention at all times.
We Give You A Fully Rounded Service
At SnapCrack walk-in chiropractors near Old Cutler Road, we are fully prepared to offer essential services to anyone who needs us. These might be people who have been suffering and in pain for a long time, people who have been unable to work, to enjoy their families, to go out and breathe in the fresh air without being in pain. We have much expertise in helping people in exactly this way, and the skills the team at SnapCrack possess are second to none.
However, we do more than just treat the site of the pain. This will undoubtedly offer relief from pain, but it might not be long-lasting, and a temporary fix is just not good enough for our valued clients. So, we focus on finding out what the root cause of the pain is, of getting to the heart of the matter, and treating that as well if appropriate. In this way, we can offer many longer-lasting results to our clients, helping them in the future as well as right now.
Of course, our services are unparalleled, but we don't just treat our patients and then leave them to manage by themselves. We have an excellent aftercare service too, and that means our clients can be treated and then return to their lives (better than before) with all the knowledge and information they need to keep them healthy for the longer term. Knowing what caused the issue and how to avoid it is incredibly important, which is why we give our patients this knowledge.
We Offer A Walk-In Difference
You can see just from a look at what we do and how we do it that SnapCrack is no ordinary chiropractor. We do things differently, always with the patient and their health and happiness in mind. That's why we opened our walk-in chiropractors near Old Cutler Road in South Miami. The walk-in aspect of our clinic is hugely important to a great many of our patients.
They no longer have to wait for days or weeks to be seen by a professional, qualified chiropractor who can help them; they only have to wait to be seen in the day with our walk-in service. Come to us, and you will receive the same excellent care but much more quickly; why would you want to wait when your pain can be relieved so soon?
That's not to say we rush through our work; each of our team members will take the time they need to discuss your injuries with you, to determine the reason behind the pain, to realign the spine through manual manipulation, and to help you live a more pain-free life once it is done. We take each case seriously, and we don't just or pry – you can rest assured that we will take care of you, and that's the most important thing we do.
The Root Cause Is Crucial
Why is it that SnapCrack walk-in South Miami chiropractors near Old Cutler Road are so focused on the root cause of any injury or pain? It's because treatment can only be completely successful if the entire issue is dealt with; if not, the treatment is really only partly done, and pain will most likely return.
Many conditions feel as though they are related to one area of the body, but that is actually connected to something else. Sciatica is a great example; you may feel pain in your legs or hips, but the damage is actually in your back. So, our experts will treat the pain and the root cause, giving you a complete solution to your problem.
SnapCrack chiropractors have been working in their field for a long time and have seen many different ailments. Along with exceptional training, they have taken the time to hone their skills – coming to us means being treated by the best, and ultimately recovering just as you need to.
What Can SnapCrack Do for You?
All the training and experience we have means we can treat a huge number of different conditions. Ultimately, what we do means that your life can be better, more normal, more comfortable. So, it is a good idea to come to see us in our walk-in chiropractors near Old Cutler Road for help and advice.
If you need:
Leg, back, neck, hip, or shoulder pain treated
Muscle tension relieved
Migraines reduced
Stress symptoms treated
Digestive issues (such as fibromyalgia) dealt with
Rehabilitation after an illness or an accident
General realignment of the spine
Advice about your pain management
SnapCrack can help you.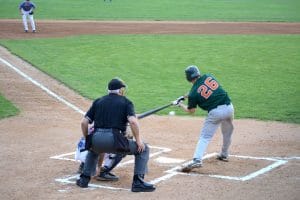 Baseball is a hugely popular sport that many people enjoy. However, injuries can happen while playing the game – whether you are a professional athlete or a novice. The repetitive hitting and throwing motions in baseball put stress on the spine and make players susceptible to strains and back pain. If you notice back pain
Read More »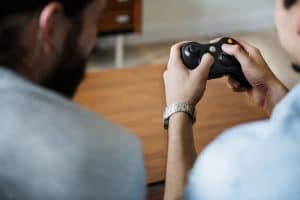 Playing video games is a fun pastime that many people enjoy. However, sitting for long hours can harm your health, particularly when it comes to your spine. Video gaming injuries are becoming increasingly common and include everything from back pain to carpal tunnel syndrome. If you start to experience pain while playing video games, you
Read More »
If you have lower back pain, then you're not alone. Studies show that over half of American adults experience back pain every year. Back pain is a widespread health condition that causes millions of lost workdays every year. Not only can back pain affect your career, but it can also have a significant impact on
Read More »