Walk-in Chiropractors Near North Beach
Walk-in Chiropractor In Miami Beach
$29 CHIROPRACTIC ADJUSTMENTS


FIRST TIME AND EVERY TIME​
    No Appointments
    No Hidden Fees
    Don't Like People Touching Your Neck? That's Cool With Us.
Monday: 
Tuesday: 
Wednesday: 
Thursday: 
Friday:
Saturday: 
Sunday: 
12:00 PM – 8:00 PM
12:00 PM – 8:00 PM
12:00 PM – 8:00 PM

12:00 PM – 8:00 PM

12:00 PM – 8:00 PM

10:00 AM – 6:00 PM

Closed
FIRST TIME AND EVERY TIME
Includes any or all of our chiropractic services during your visit.
Want more info? Fill out the form and we will be in touch.
Don't Want Your Neck Touched? That's Cool With Us.
Ready to feel good again? Let's get cracking!
No one should ever have to suffer needlessly. If someone is in pain, they should be able to be treated and quickly. This way, they can work, enjoy their leisure time, and be happier and healthier overall. This is why SnapCrack walk-in chiropractors in Miami Beach near North Beach was created.
We can offer a genuinely exceptional way for people to find the relief they need from the pain and mobility problems they are feeling, and this can make a huge difference in their lives. Our highly qualified practitioners will ensure that this happens.
This is our goal, and our aim has never wavered from the day we opened. We are ready and waiting for those who need us to see us immediately, and we will do everything we can to eliminate their pain and help them get their lives back on track. We care, and we show it through our flexible walk-in clinic.
The alternative therapy known as chiropractic treatments certainly does focus on the spine. This is because the spine can so easily be nudged or pushed out on alignment. When this happens, every other area of the body – since the spine is connected to everything via the nervous system – will be in potential danger, and pain will follow.
Without any expert assistance in realigning the spine, this pain and weakness could continue indefinitely. This is why we always say we treat the spine and more; we look at every aspect of the body and treat every area that we can.
The problem with a misaligned spine is that it can cause pain and mobility problems in the neck, shoulders, hips, and legs as well as the back. It can also cause muscle spasms and tension, joint stiffness, migraines, and tension headaches, stress symptoms, fibromyalgia symptoms, and so much more than this.
Even if you're not sure whether the pain and discomfort you are feeling is truly related to a chiropractic matter, it's always wise to ask – we may well be able to help you, and if we can't, we'll let you know. We're honest and reliable and always here to help.
At the SnapCrack walk-in Miami Beach chiropractor clinic near North Beach, we have only our clients' very best interests in mind when we deal with their problems and come up with great treatment plans that are tailored to their needs, and not taken off the shelf, ready-made.
Ready-made treatment plans might be a quick fix, but they don't take everything of importance into account, and they don't necessarily help the patient very much either. In order to give the best possible treatment, any good chiropractor will want to know as much information as possible to design the ideal bespoke treatment plan. That is precisely how we work at SnapCrack.
This means we are able to not only cure the pain but prevent it from coming back again at a later date, too. This can be just as important as eliminating pain there and then, and it's what makes us very special indeed. We think of the future of the patient and ensure we do whatever we can to make that future a happy, pain-free one.
If you're suffering from the symptoms of stress, coming to SnapCrack can make a big difference. There is a definite link between stress symptoms being reduced and good chiropractic care. Since we offer the latter, we can assist with the former. If a chiropractor with the right skills and experience can realign your spine, the tension in your muscles can be reduced at the same time.
This is a symptom of stress, but stress also causes muscle tension – by reducing this tension, the feeling of stress will be reduced, and the muscles won't tense up again. Walking out of SnapCrack after having treatment for stress means you'll feel happier, lighter, and much more positive, something perfect to have before a big event such as a wedding or job interview.
Why Use A Walk-In Clinic?
One of the most important elements that set SnapCrack apart from everyone else is that we offer walk-in chiropractors near North Beach. This means you don't have to make any appointments; you can visit us at a time that is most convenient for you.
You don't have to take any additional time off work, and you don't have to worry about waiting, in pain, for your appointment to come around. You can simply walk through the door and speak to the experts in our clinic for the right kind of advice and treatment.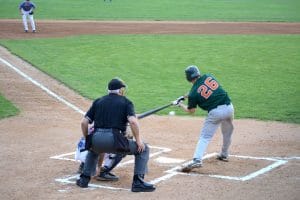 Baseball is a hugely popular sport that many people enjoy. However, injuries can happen while playing the game – whether you are a professional athlete or a novice. The repetitive hitting and throwing motions in baseball put stress on the spine and make players susceptible to strains and back pain. If you notice back pain
Read More »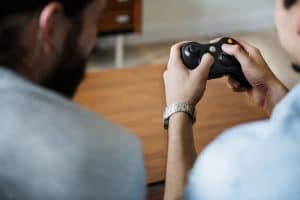 Playing video games is a fun pastime that many people enjoy. However, sitting for long hours can harm your health, particularly when it comes to your spine. Video gaming injuries are becoming increasingly common and include everything from back pain to carpal tunnel syndrome. If you start to experience pain while playing video games, you
Read More »
If you have lower back pain, then you're not alone. Studies show that over half of American adults experience back pain every year. Back pain is a widespread health condition that causes millions of lost workdays every year. Not only can back pain affect your career, but it can also have a significant impact on
Read More »