Walk-in Chiropractors Near Normandy Isles
Walk-in Chiropractor In Miami Beach
$29 CHIROPRACTIC ADJUSTMENTS


FIRST TIME AND EVERY TIME​
    No Appointments
    No Hidden Fees
    Don't Like People Touching Your Neck? That's Cool With Us.
Monday: 
Tuesday: 
Wednesday: 
Thursday: 
Friday:
Saturday: 
Sunday: 
12:00 PM – 8:00 PM
12:00 PM – 8:00 PM
12:00 PM – 8:00 PM

12:00 PM – 8:00 PM

12:00 PM – 8:00 PM

10:00 AM – 6:00 PM

Closed
FIRST TIME AND EVERY TIME
Includes any or all of our chiropractic services during your visit.
Want more info? Fill out the form and we will be in touch.
Don't Want Your Neck Touched? That's Cool With Us.
Ready to feel good again? Let's get cracking!
In any given situation, at least one-third of those present will have some form of pain associated with their spine, whether that's back pain, or shoulder, neck, hip, or leg pain. In some cases, this pain has been such a part of their lives that they don't even realize there is something they can do to reduce it, or perhaps eliminate it altogether.
Many people choose to ignore the pain, but doing this only delays the inevitable; at some point, something will need to be done, and by leaving it for a longer time, the procedures may need to be more urgent and drastic.
That's why the SnapCrack walk-in chiropractor in Miami Beach near Normandy Isles exists. We're here to let people know they don't have to suffer, and they don't have to wait in pain until surgery is the only answer. We're a simple, easy, accessible solution that, in most cases, works so well the pain is gone altogether. We are, in other words, the answer you have been looking for when it comes to getting your life back and reducing your pain entirely.
It's The Walk-In That Makes A Difference
SnapCrack truly stands out in terms of the chiropractic care we offer, and the way in which we offer it. It's the walk-in style of clinic we run that makes all the difference, ensuring that there is never any need to make an appointment. If you need a chiropractor, you can come to us here and there, rather than having to wait a number of days – perhaps longer in some cases – for help.
That means not having to wait in pain, suffering, becoming more and more upset, because your appointment is in the future. In this world of instant gratification, we believe pain relief should also be near-instant. So at SnapCrack, we are confident we can treat you quickly and treat you well.
Of course, it's important to note that your treatment doesn't need to be rushed. Despite not needing our patients to make appointments, we are going to be thorough, asking the right questions to get to the heart of the matter and ensure we treat not just the symptoms but the cause too. We will assess exactly how you need to be treated and use our expert knowledge to determine the kind of treatment plan that will suit you best.
This Is A Relaxed And Caring Environment
It can be hard for some people to make the decision to visit a clinic, even if they know the outcome is going to be a positive one. Sometimes, any kind of medical environment can cause issues, especially if someone has had a bad experience in the past. We understand this. It's why we make our clinic the most relaxed and caring environment possible.
We want our clients to be comfortable with us; it gives everyone the best chance of success. There is no need to worry when visiting the SnapCrack walk-in Miami Beach chiropractor clinic near Normandy Isles – we are not like other clinics. We offer hope and pain-free life in a friendly, comfortable space.
SnapCrack walk-in chiropractors near Normandy Isles is an easy to reach, easy to access, easy to deal with a clinic that respects its patients and does its best to heal them for the longer term, rather than offering them a short term fix. What makes chiropractic treatments even better is that there are no upper or lower age limits – literally, anyone can come to us from children to seniors, and we can treat them all in the same expert manner.
Our chiropractic team has seen many different ailments and conditions in their working lives, and you can rest assured that no matter what your pain might be stemming from, we will be able to treat it. This includes:
· Leg, shoulder, hip, neck, and general back pain
· Stress
· Muscle tension and spasms
· Joint stiffness and pain
· Migraines and tension headaches
· Digestive complaints (including the symptoms of fibromyalgia)
· Minor sporting injuries
· Rotator cuff injuries
· Sciatica
SnapCrack Is The Perfect Relief For Stress
Although the first thing most people think of when they consider what it is a chiropractor does is back pain and associated problems, there is much more to what we can help with than that. One of the reasons that some people visit us is for stress relief.
When the spine is out of alignment, muscles can become tense, and stress can develop. By realigning the spine, the muscle tension can be reduced, and the stress levels can reduce too. You will feel lighter, happier, and more positive, and you can go about your day knowing you are in the best of shape.
If you need more advice about stress relief or any of the conditions that SnapCrack can treat, please don't hesitate to get in touch; we can't wait to help you.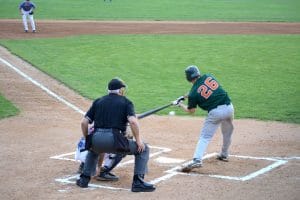 Baseball is a hugely popular sport that many people enjoy. However, injuries can happen while playing the game – whether you are a professional athlete or a novice. The repetitive hitting and throwing motions in baseball put stress on the spine and make players susceptible to strains and back pain. If you notice back pain
Read More »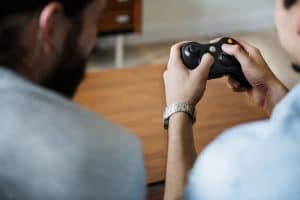 Playing video games is a fun pastime that many people enjoy. However, sitting for long hours can harm your health, particularly when it comes to your spine. Video gaming injuries are becoming increasingly common and include everything from back pain to carpal tunnel syndrome. If you start to experience pain while playing video games, you
Read More »
If you have lower back pain, then you're not alone. Studies show that over half of American adults experience back pain every year. Back pain is a widespread health condition that causes millions of lost workdays every year. Not only can back pain affect your career, but it can also have a significant impact on
Read More »