Walk-in Chiropractors Near Nautilus
Walk-in Chiropractor In Miami Beach
$29 CHIROPRACTIC ADJUSTMENTS


FIRST TIME AND EVERY TIME​
    No Appointments
    No Hidden Fees
    Don't Like People Touching Your Neck? That's Cool With Us.
Monday: 
Tuesday: 
Wednesday: 
Thursday: 
Friday:
Saturday: 
Sunday: 
12:00 PM – 8:00 PM
12:00 PM – 8:00 PM
12:00 PM – 8:00 PM

12:00 PM – 8:00 PM

12:00 PM – 8:00 PM

10:00 AM – 6:00 PM

Closed
FIRST TIME AND EVERY TIME
Includes any or all of our chiropractic services during your visit.
Want more info? Fill out the form and we will be in touch.
Don't Want Your Neck Touched? That's Cool With Us.
Ready to feel good again? Let's get cracking!
There was a reason the SnapCrack walk-in chiropractor in Miami Beach near Nautilus first came into being. That reason was to help those who were in pain and who were suffering due to spinal issues. No matter where your pain is located, it can have an absolutely devastating effect on the body, on the mind, and on your life in general.
You might have limited mobility, for example, and your life might change in a way you don't like, leading to depression and post-traumatic stress disorder. Going to work might become impossible, enjoying family life will be difficult, and every day will be a struggle. It's massively important to us at SnapCrack that we can change this by eliminating pain.
The SnapCrack goal has not changed, and it never will; we are dedicated to helping people who need us. This is why our staff are the most highly trained and experienced chiropractors. They are able to diagnose issues and create treatment plans that suit the patient.
For everyone with even the slightest amount of knowledge about what it is chiropractors do, they'll know that it's the spine that is focused on most of the time. Using careful manual manipulation, the spine can be successfully realigned, and this relieves pain in many different areas of the body, including the back, neck, hips, shoulders, and legs.
This may be the core of work that chiropractors do, but there is so much more besides, and it relates to the core belief that the spine is connected to every other part of the body via the nervous system.
This means that there is more our team can do than you might initially think. We can help you if you are suffering from any of the following (and well as much more besides):
Rotator cuff injuries
Fibromyalgia and other digestive problems
Migraines and tension headaches
Muscle cramps, stiffness, and tension
Pregnancy pain
Stress symptoms
The pain you are suffering from now might be treatable through chiropractic care, and it is certainly worth contacting SnapCrack to find out more. It could change your life for the better in a painless, efficient, and ultimately quick way. These procedures are entirely natural without the need for drugs or any invasive surgery, so they can be carried out on everyone, of all ages – there are no limits.
As much as we love our patients at SnapCrack, we don't think they should be returning to us repeatedly with pain. Our aim is to reduce or eliminate your pain so that you don't have to keep coming back for chiropractic care – unless you want to (since it is an ideal stress reliever, you can definitely come back time and again for this kind of work).
In order to minimize how often someone might need our help, we take the time to listen to each individual case and decide on a treatment plan that suits the patient perfectly, rather than one that hasn't been tailored to them.
Our welcoming, comfortable walk-in clinic is perfectly placed to enable this to happen, and our dedicated, professional staff know just what questions to ask to ensure they get the answers and information they need to create this bespoke plan. This is the best way we have found to treat each patient in the most successful way possible.
The key thing to remember is that prevention is just as important as the cure, and without understanding what it was that caused the pain in the first place, old habits can be slipped into, and the problem can reoccur. In order for this not to happen, at SnapCrack, we offer plenty of professional after-care advice, giving our patients all the tools they need to stay healthy going forward.
Why Come To A Walk-In Clinic?
It's a good question: why come to SnapCrack's walk-in Miami beach chiropractor near Nautilus? The answer is that there are many benefits to be had, and the real question should probably be, why wouldn't you go to a walk-in?
The main benefit, and the one that makes SnapCrack stand out from the rest of the crowd, is that we can see our patients quickly. We want our patients to feel better as soon as possible, and that means not asking them to make an appointment for days or weeks in advance when their pain might be worse, and the damage to their lives is already done.
We ask them to come to us when they need us, and we will see them on the same day. Our patients don't have to suffer needlessly because we work quickly and efficiently to reduce their pain and increase their mobility.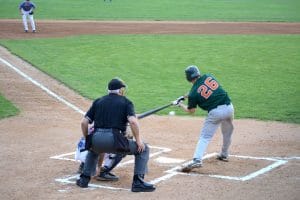 Baseball is a hugely popular sport that many people enjoy. However, injuries can happen while playing the game – whether you are a professional athlete or a novice. The repetitive hitting and throwing motions in baseball put stress on the spine and make players susceptible to strains and back pain. If you notice back pain
Read More »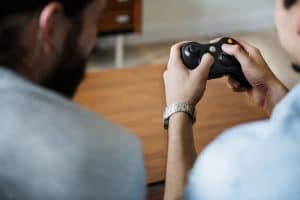 Playing video games is a fun pastime that many people enjoy. However, sitting for long hours can harm your health, particularly when it comes to your spine. Video gaming injuries are becoming increasingly common and include everything from back pain to carpal tunnel syndrome. If you start to experience pain while playing video games, you
Read More »
If you have lower back pain, then you're not alone. Studies show that over half of American adults experience back pain every year. Back pain is a widespread health condition that causes millions of lost workdays every year. Not only can back pain affect your career, but it can also have a significant impact on
Read More »