Walk-in Chiropractors Near Morningside
Walk-in Chiropractor In Brickell
$29 CHIROPRACTIC ADJUSTMENTS


FIRST TIME AND EVERY TIME​
    No Appointments
    No Hidden Fees
    Don't Like People Touching Your Neck? That's Cool With Us.
Monday: 
Tuesday: 
Wednesday: 
Thursday: 
Friday:
Saturday: 
Sunday: 
12:00 PM – 8:00 PM
12:00 PM – 8:00 PM
12:00 PM – 8:00 PM

12:00 PM – 8:00 PM

12:00 PM – 8:00 PM

10:00 AM – 6:00 PM

Closed
FIRST TIME AND EVERY TIME
Includes any or all of our chiropractic services during your visit.
Want more info? Fill out the form and we will be in touch.
Don't Want Your Neck Touched? That's Cool With Us.
Ready to feel good again? Let's get cracking!
Morningside's architecture is what people from the area love and revere. It has a wealth of beautiful homes in different styles: Art Deco, Mediterranean, vernacular. After hard times in the '70s, Morningside got back on its feet in part due to a new generation of residents admiring its architectural integrity. It's a shame they don't pay as much attention to the way they are built. 
Your body won't last as long as any building in the historic district, but that means it needs extremely careful care. Your body is remarkable at dealing with the damage on a daily basis, but sometimes physical or mechanical stress can get too much.
A common consequence of this is for your body's vertebrae (the components that make up your spinal column) might get pushed out of place. This can cause damage in the long run, not least because a vertebra in the wrong place might compress the critical nerves running alongside it. 
When the nervous system is interfered with, physical functionality can be impeded, and you risk long-term damage. You might get throbbing, stabbing, or tingling pains across your body as a result, and just simply taking some ibuprofen won't tackle the root cause of the pain (and will even cause additional damage in the long run). Luckily, there's a quick, easy way to realign your spine. 
Chiropractic Care for Morningside Residents  
Chiropractic care is for everybody who experiences pain from compressed nerves. SnapCrack offers a hassle-free way of dealing with the root cause of the issue, with experts that can tend to you so quickly you can fit it into any working day. If you're on your way home from work, back to Morningside, you can walk into our SnapCrack chiropractor in Brickell near Morningside with no booking required.
Best of all, you don't need to queue. Our no-queue policy means that you can be home in time for dinner feeling pain-free and comforted by the fact that your body is now enjoying a healthy blood flow that it can use to heal itself even more. 
At SnapCrack, you can get the chiropractic adjustment that you need to ward off the damage of a working or active lifestyle for just $29 your first time and every time after that. $29 covers any or all of our chiropractic services, but if you love what we do and want more, we offer a membership program.
For $35, you get 6 visits every month with absolutely no hidden fees. Can you think of a better way to end the working week? With every service, you get to experience any or all of our trademark techniques:
Try the Crack
The Crack is a manual adjustment that will leave you feeling fantastic. It's a moderate thrust that will enhance your joint mobility and reduce your pain, complete with a cracking sound to punctuate your healing process. The Crack uses thrust to remove the build-up of pressure inside your joint capsules and will leave you satisfied and relieved. 
Try the Drop
Sometimes your back won't crack, sometimes you might just want a gentler technique. We offer treatment that suits you – if you don't like hearing a crack or if you don't like your neck being adjusted, we will provide you with whatever makes you comfortable. 
The Drop might be what you're looking for. It uses a special chiropractic table, the Thompson Drop Table, which elevates the focal part of your body before the chiropractor applies pressure as the table drops. This gives you immediate, satisfying pain relief and is a light way to make you feel great. 
Try the Click 
The click is perfect for anybody looking for relief without the intensity that comes with most chiropractic treatments. It involves a hand-held tool that systematically works through your aches and pains, providing a low-impulse force that is so gentle, your body's defense and reflex system doesn't even notice it. The Click is fast and subtle, the favorite of many people visiting SnapCrack on their lunch break. 
Visiting your Local Morningside SnapCrack
The first time you visit your local SnapCrack Brickell chiropractor, you will get a short examination and will be asked a few questions about your medical history. This means you can get expert recommendations on the treatment that will be most effective for you.
We will get to know you quickly and non-invasively before going straight into the treatments that you want. The average SnapCrack treatment time is five minutes, so that means you can visit on your lunch break or to and from work. It is completely tailored for your convenience. 
If you are looking for something that will benefit your health while taking advantage of your newly improved blood-flow, we also offer vitamin and mineral boosters. For the low prices of $35 for non-members and $19 for members, you can give your whole body a boost of Vitamin C, Vitamin B12 or zinc with direct injection.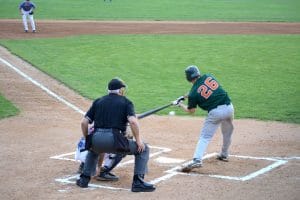 Baseball is a hugely popular sport that many people enjoy. However, injuries can happen while playing the game – whether you are a professional athlete or a novice. The repetitive hitting and throwing motions in baseball put stress on the spine and make players susceptible to strains and back pain. If you notice back pain
Read More »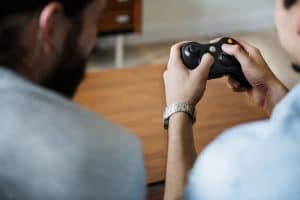 Playing video games is a fun pastime that many people enjoy. However, sitting for long hours can harm your health, particularly when it comes to your spine. Video gaming injuries are becoming increasingly common and include everything from back pain to carpal tunnel syndrome. If you start to experience pain while playing video games, you
Read More »
If you have lower back pain, then you're not alone. Studies show that over half of American adults experience back pain every year. Back pain is a widespread health condition that causes millions of lost workdays every year. Not only can back pain affect your career, but it can also have a significant impact on
Read More »