Walk-in Chiropractors Near Miami Tower
Walk-in Chiropractor In Brickell
$29 CHIROPRACTIC ADJUSTMENTS


FIRST TIME AND EVERY TIME​
    No Appointments
    No Hidden Fees
    Don't Like People Touching Your Neck? That's Cool With Us.
Monday: 
Tuesday: 
Wednesday: 
Thursday: 
Friday:
Saturday: 
Sunday: 
12:00 PM – 8:00 PM
12:00 PM – 8:00 PM
12:00 PM – 8:00 PM

12:00 PM – 8:00 PM

12:00 PM – 8:00 PM

10:00 AM – 6:00 PM

Closed
FIRST TIME AND EVERY TIME
Includes any or all of our chiropractic services during your visit.
Want more info? Fill out the form and we will be in touch.
Don't Want Your Neck Touched? That's Cool With Us.
Ready to feel good again? Let's get cracking!
Chiropractors can do so much for our clients, much of which you might not even realize we can treat. We're here to help you with your back pain, with your spinal problems, but there is so much more besides. From automobile accidents to slips and falls to problems associated with old age, we can assist.
We can even reduce the pain associated with migraines and muscle tension. The core belief of chiropractors is that everything is connected to the spine, and that's why we focus our attention on it – fixing the alignment of the spine can spark relief in all areas of the body.
It's All for You – The Client
Everyone who works at SnapCrack loves the fact that they can help people, day in, day out. Everything we do is for the client, everything we do is built around their recovery and their pain-free lives. This means we can make as many people as possible entirely healthy once more, no matter what reason they have come to us; if it can be fixed through a chiropractor, we can fix it.
We guarantee this by ensuring we take the time to speak to each client individually, to ask them questions that allow us to understand exactly what the issue is, and to come up with a bespoke treatment plan that is going to help them not just now, but in the future too.
This time taken to ask questions and listen to the answers is what makes SnapCrack walk-in chiropractors in Brickell near Miami Tower different. It's how we can show we're the chiropractic clinic for you, over and above anyone else. We never assume anything about our clients; from the reason for their pain to their diagnosis to their treatment, we always make sure we know the full story before we start any kind of work.
We Are Convenient and Accessible
As far as getting to us and finding us goes, SnapCrack walk-in Brickell chiropractors near Miami Tower are easy to find and open to all. If you're not sure where we're located, don't worry; there are plenty of signposts to direct you to our clinic, and ample parking once you arrive. If you do get lost just call us and our friendly team will help to get you where you need to go.
More than this, our convenience goes even further – we are a walk-in clinic, and that means no appointments are necessary. You can visit whenever you want and be seen as soon as we have a practitioner available, saving you days or maybe even weeks of waiting in pain and suffering, not able to move as freely as you would like to. This is the SnapCrack promise, and it's something we're passionate about.
Why Is A Walk-In Chiropractic Clinic A Good Thing?
A walk-in chiropractor near Miami Tower – is exactly what SnapCrack is – is definitely a good thing to have, but why is this? What are the advantages of using a walk-in service as opposed to making an appointment to see a chiropractor?
It is this in itself that is the benefit; we don't insist on you having to make an appointment and then make you wait in pain until that appointment is due. Instead, we welcome everyone and anyone to our clinic to be seen as soon as possible.
Imagine having to wait even just a few extra days with the pain and lack of freedom that your issues are causing you. It would be agony, both physically and mentally. At SnapCrack, we don't believe that is fair, and we don't see why it's necessary.
If you are in pain, that pain needs to be reduced or eliminated quickly and successfully. So, come to SnapCrack and let us help you, no appointment necessary.
Yes, SnapCrack Can Help You
If you are suffering pain and discomfort from anything a chiropractor can deal with, then we will ensure you are treated and helped by our qualified, expert, professional team. There are no restrictions on age when it comes to chiropractic care, and that's wonderful because it means we really can treat everyone who comes to us; we can treat everyone who needs us.
You can rest assured that we will understand just what the issue, and thanks to our years of experience we will know which questions to ask to ensure we get to the heart of the matter, whatever that might be. Only then can we determine the right treatment plan for both short- and long-term pain relief.
We're here for you, and that means we are happy to answer any questions you might have. If you've never had chiropractic treatments before, you're sure to want to know more about how adjusting the spine in the right way can make so much positive difference to you. Whether it's back, neck, shoulder, hip, or leg pain, whether it's fibromyalgia symptoms, whether it's migraines and tension headaches, or any other problems besides, SnapCrack has the experience and knowledge to help.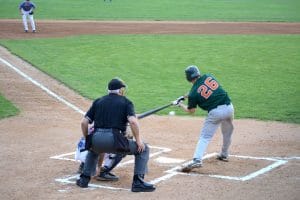 Baseball is a hugely popular sport that many people enjoy. However, injuries can happen while playing the game – whether you are a professional athlete or a novice. The repetitive hitting and throwing motions in baseball put stress on the spine and make players susceptible to strains and back pain. If you notice back pain
Read More »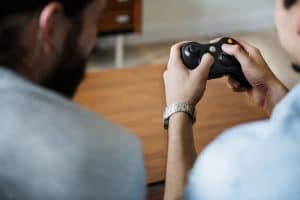 Playing video games is a fun pastime that many people enjoy. However, sitting for long hours can harm your health, particularly when it comes to your spine. Video gaming injuries are becoming increasingly common and include everything from back pain to carpal tunnel syndrome. If you start to experience pain while playing video games, you
Read More »
If you have lower back pain, then you're not alone. Studies show that over half of American adults experience back pain every year. Back pain is a widespread health condition that causes millions of lost workdays every year. Not only can back pain affect your career, but it can also have a significant impact on
Read More »