Walk-In Chiropractors Near Miami River
Walk-in Chiropractor In Brickell
$29 CHIROPRACTIC ADJUSTMENTS


FIRST TIME AND EVERY TIME​
    No Appointments
    No Hidden Fees
    Don't Like People Touching Your Neck? That's Cool With Us.
Monday: 
Tuesday: 
Wednesday: 
Thursday: 
Friday:
Saturday: 
Sunday: 
12:00 PM – 8:00 PM
12:00 PM – 8:00 PM
12:00 PM – 8:00 PM

12:00 PM – 8:00 PM

12:00 PM – 8:00 PM

10:00 AM – 6:00 PM

Closed
FIRST TIME AND EVERY TIME
Includes any or all of our chiropractic services during your visit.
Want more info? Fill out the form and we will be in touch.
Don't Want Your Neck Touched? That's Cool With Us.
Ready to feel good again? Let's get cracking!
There is so much to enjoy along the Miami River, but back pain can put a halt to the best the river has to offer. Fast-paced, hard-working lifestyles are not natural for our health, and especially for our spines.
That is why SnapCrack has made it so easy to get the professional chiropractic care that you need. In just a few minutes, one of our licensed chiropractors in Brickell near Miami River will work to adjust your spine and address any issues you have. Spinal adjustments can be completed on a table, or even standing up – whatever you need to walk out feeling better than you have in years.
Parents, workers, sporting enthusiasts – everyone benefits from chiropractic care, and with a location near Miami River, you can easily pop in whenever you need it. Our no-wait policy means you will be seen in moments and our affordable rates mean you can continue to treat yourself once, twice, or even up to six times a month.
Benefits of Treating Yourself to Chiropractic Therapy
If you consider how the spine is the main gateway between your brain and your body, the benefits, and the necessity of good spinal health become clear. When your spine is healthy, your body can hold your weight, blood can circulate oxygen through your brain, messages between your body and your brain can go lightning fast, and so much more.
When your spine is misaligned, or a nerve is pinched, then your entire system suffers. With a simple but effective spinal adjustment from one of our team, you can enjoy all the benefits from before, at an affordable rate you can enjoy.
Finding the Right Chiropractic Treatment for You
It is essential to discuss any issues you have with your chiropractor before the session begins. Those that require a more delicate adjustment would benefit from either The Drop or The Click, whereas those who want quick and effective relief will enjoy the Crack. For your safety and to ensure you get the best treatment for your body, your chiropractor will go through your options before you choose one of these great options:
The Drop
Lying down and adjusted to your height, the drop table drops only a few centimeters near your pelvis to provide the necessary give while your chiropractor adjusts your spine. It is far gentler than the traditional Crack.  
The Click
The Click, also incredibly gentle on the spine, is done with a handheld instrument that pushes your spine back into place from the side, clicking it back into position. As it works with your body, you won't hear a crack or even a click, but instead, feel the difference.
The Crack
Lying down or standing, your chiropractor will adjust your spine with a variety of methods to give you the relief you are looking for. Simply tell your chiropractor in advance where your most significant issues are so that they can focus on the areas you need most.  The Crack can help those even who are suffering from conditions like whiplash and will use a combination of twists, stretches, and manual spinal manipulation.
Follow Up with Our IV Therapy
IV therapy boosters are gaining in popularity due to how effective and simple they are. Most, however, can cost hundreds per session. Our single session costs just $35, and if you are a member, you can enjoy a discount that brings down the single session cost down to $19. Choose from Zinc, Vitamin C, or Vitamin B12. All are great for your immune system and to help promote healthy living.
We offer two different price sets. For our non-members, there is a single flat rate for our chiropractic sessions and another flat rate for our vitamin boosters. For a single, walk-in session you will only need to pay $29, while a single vitamin booster will cost just $35.
For members, however, the deals keep going. Priced at just $39 per month, you will enjoy significant discounts even if you only visit us twice per month. Membership will allow you to enjoy six chiropractic sessions per month at your discretion, and a discount for your vitamin booster down to $19. Go to all six of your sessions, and your membership cost will work out to just $6.50 per session.
Visit Us Today at Our Location Near the Miami River
You really have to feel the difference to believe, so if you have chronic back pain or aches that have stopped you from living your best life, come visit us. Our Brickell chiropractor location near the Miami River is easy to get to, and our no-wait policy means that you can work us into your schedule whenever is best for you. We want you to feel great from the inside and out, and our professional chiropractors are here to tailor your experience to you and your body's needs.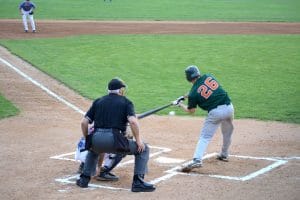 Baseball is a hugely popular sport that many people enjoy. However, injuries can happen while playing the game – whether you are a professional athlete or a novice. The repetitive hitting and throwing motions in baseball put stress on the spine and make players susceptible to strains and back pain. If you notice back pain
Read More »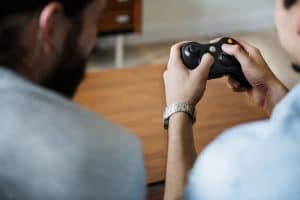 Playing video games is a fun pastime that many people enjoy. However, sitting for long hours can harm your health, particularly when it comes to your spine. Video gaming injuries are becoming increasingly common and include everything from back pain to carpal tunnel syndrome. If you start to experience pain while playing video games, you
Read More »
If you have lower back pain, then you're not alone. Studies show that over half of American adults experience back pain every year. Back pain is a widespread health condition that causes millions of lost workdays every year. Not only can back pain affect your career, but it can also have a significant impact on
Read More »