Walk-in Chiropractors Near Miami Beach
Walk-in Chiropractor In Miami Beach
$29 CHIROPRACTIC ADJUSTMENTS


FIRST TIME AND EVERY TIME​
    No Appointments
    No Hidden Fees
    Don't Like People Touching Your Neck? That's Cool With Us.
Monday: 
Tuesday: 
Wednesday: 
Thursday: 
Friday:
Saturday: 
Sunday: 
12:00 PM – 8:00 PM
12:00 PM – 8:00 PM
12:00 PM – 8:00 PM

12:00 PM – 8:00 PM

12:00 PM – 8:00 PM

10:00 AM – 6:00 PM

Closed
FIRST TIME AND EVERY TIME
Includes any or all of our chiropractic services during your visit.
Want more info? Fill out the form and we will be in touch.
Don't Want Your Neck Touched? That's Cool With Us.
Ready to feel good again? Let's get cracking!
If you're looking for a progressive team of dynamic, enthusiastic chiropractors, look no further than SnapCrack walk-in chiropractors in Brickell and Miami Beach. Our training, dedication, and goal of helping as many clients as we possibly can all combine to ensure that SnapCrack is the ultimate chiropractic care experience no matter what ailment you might be suffering from.
We are there for all who need us and being walk-in chiropractors near Miami Beach makes it even easier for people to find us and use us exactly when they need to rather than having to wait to be seen. Come to see us and our team will talk to you about every aspect of your treatment, helping you in any way you need it.
A Fully Rounded Service from SnapCrack
If you have been suffering, if you have been in pain, if you have been unable to be as mobile as you would want to, or as mobile as you used to be, come to SnapCrack.
We offer a fully rounded service from beginning to end. Your initial consultation will be just as professional and in-depth as your final treatment, and the aftercare that follows will be just as in-depth. Once it is all done, your life will be vastly improved, and we will have done an excellent job – as we always do.
Something that SnapCrack walk-in Brickell chiropractors near Miami Beach does that makes us stand out from the crowd of other practitioners is that we treat more than just the site of the pain you might be feeling. We know there is often more to your problem than the 'simple' symptom of discomfort, and only looking at this is only going to give you a temporary fix.
That's why we look deeper, and we try to discover, as far as we possibly can, what the root cause of your problem really is. Is it a back problem that is causing pain elsewhere (just like sciatica does)?
It is the stress that is causing your muscles to be tense and tight and squeeze your spine? It could be these things; it could be many others too. We need to know the background so we can treat the pain and the cause all at once. By doing this, we can help you be pain-free in the future as well as right now.
We Are A Walk-In Clinic: It's A Big Difference
If you've never thought about needing a chiropractor before, you might be wondering why the fact that we are SnapCrack walk-in chiropractors near Miami Beach is so important. The truth is, if you go to a different chiropractor, one that you have to make an appointment with, you will have to wait.
You may have to wait for days, and if so, you will be in pain and potentially immobile throughout that waiting time. You might have to wait for weeks in some cases, and you can imagine the suffering you would have to go through if that was the case.
SnapCrack is a walk-in chiropractor clinic, so you don't have to wait. That's a big difference. Our walk-in service means you can come to us at the time you need us, not call us up for an appointment and then have to wait for a long time before anything can be done about it. How is that a fair way to treat our all-important clients?
We don't believe it is, so we work hard to ensure that your pain is reduced as quickly as possible. Why would you go anywhere else when you can be seen on the same day at SnapCrack by professional, qualified, experts in chiropractic treatment?
The Root Cause Is an Important Factor
We always look for the root cause of anyone's pain. It's an automatic response because we care so much and we're so focused on doing an excellent job for anyone and everyone who walks through our doors.
We've been doing what we do for a long time, and there isn't much we haven't seen – you can be certain that we will ask the right questions to get to the heart of the matter, and give you the treatment you need to not only reduce pain here and now, but to prevent it from reoccurring in the future.
Our skills are finely honed and ready to be used on our clients who appreciate the time we spend with them, delving into why they are in pain and letting them know what is happening at all times. We wouldn't want to be left in the dark when it comes to treatment being carried out on our own bodies, so we don't do it to our clients either. Our training and our dedication simply won't allow it.
What Can SnapCrack Do for You?
SnapCrack can clearly reduce or even eliminate your back, neck, shoulder, hip, and leg pain, but what else can we do? The list might surprise you! At SnapCrack walk-in chiropractors near Miami Beach we can help you with:
Muscle tension and stiffness
Migraines and tension headaches
Stress symptoms
Fibromyalgia and other digestive issues
Accident rehabilitation
Rotator cuff issues
Pregnancy pains
Whatever you need, SnapCrack can advise and treat – just ask.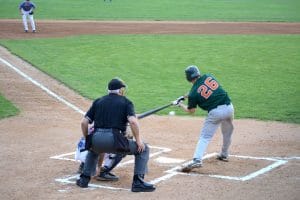 Baseball is a hugely popular sport that many people enjoy. However, injuries can happen while playing the game – whether you are a professional athlete or a novice. The repetitive hitting and throwing motions in baseball put stress on the spine and make players susceptible to strains and back pain. If you notice back pain
Read More »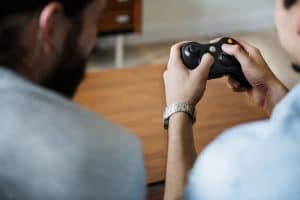 Playing video games is a fun pastime that many people enjoy. However, sitting for long hours can harm your health, particularly when it comes to your spine. Video gaming injuries are becoming increasingly common and include everything from back pain to carpal tunnel syndrome. If you start to experience pain while playing video games, you
Read More »
If you have lower back pain, then you're not alone. Studies show that over half of American adults experience back pain every year. Back pain is a widespread health condition that causes millions of lost workdays every year. Not only can back pain affect your career, but it can also have a significant impact on
Read More »