Walk-in Chiropractors Near Matheson Hammock Park
Walk-in Chiropractor In South miami
$29 CHIROPRACTIC ADJUSTMENTS


FIRST TIME AND EVERY TIME​
    No Appointments
    No Hidden Fees
    Don't Like People Touching Your Neck? That's Cool With Us.
Monday: 
Tuesday: 
Wednesday: 
Thursday: 
Friday:
Saturday: 
Sunday: 
12:00 PM – 8:00 PM
12:00 PM – 8:00 PM
12:00 PM – 8:00 PM

12:00 PM – 8:00 PM

12:00 PM – 8:00 PM

10:00 AM – 6:00 PM

Closed
FIRST TIME AND EVERY TIME
Includes any or all of our chiropractic services during your visit.
Want more info? Fill out the form and we will be in touch.
Don't Want Your Neck Touched? That's Cool With Us.
Ready to feel good again? Let's get cracking!
Helping our patients is the main priority at SnapCrack. That's our ultimate goal, and it's why we first set up the walk-in chiropractors in South Miami near Matheson Hammock Park. Ever since then, we have worked tirelessly to ensure our patients receive the ultimate in chiropractic care and specialist treatment from us. We are as flexible as our patients need us to be, and our central location, which is easy to access, makes us the first choice for many who are in need of our care.
Throughout SnapCrack's work, our main goal has never changed. Our patients still come before everything, and it is their health and well-being that we want to improve at all times. In order to do this, we only employ the most qualified, experienced, and caring practitioners and staff. That way, everyone who visits us is given the best care we can offer.
When you think of a chiropractor, you will most likely think of the spine. This is where we concentrate our efforts, but at SnapCrack we know that this isn't the only problem that can occur.
Although our main job is to realign and manually adjust the spine in order to reduce pain, we understand that this misalignment can cause other problems. The spine may be the cause, but the pain could be in the leg, hips, neck, and plenty of other places besides.
It can even cause digestive problems such as fibromyalgia and sleep issues including insomnia. The spine is one part of the body, but it is linked to much more through the nervous system, so it is crucial to keep it healthy and in alignment.
Chiropractors often choose to practice this special kind of alternative therapy because it is so wide-ranging, dealing with far more than just spinal issues.
Prevention is Important Too
Curing pain is important. It's what SnapCrack walk-in chiropractors near Matheson Hammock Park concentrate on and it's what people come to us for. Yet just as important is prevention, whether this is the prevention of the injury flaring up again, or the prevention of another injury happening at all.
Of course, accidents happen, but it is the preventative element that needs to be focused on once the injury has been treated. It is how we keep our patients happy and healthy for the long term rather than offering them a short-term fix.
SnapCrack values our patients, so we are keen to help them in the future as well as right now. To do this, we create a treatment plan that gives them advice and information about how to take care of their spines — and other areas of the body — in the future. It's an all-round service that our patients can rely on.
You Can Visit Without Pain
What we at SnapCrack want people to know is that you don't have to be in pain or have mobility issues to come to us. The chiropractic therapy technique is one that can help everyone, even if they feel there is nothing wrong.
If the spine is even slightly out of alignment, it can cause stress and tension. By aligning it once more, it's incredible the difference people can feel. This is why we say that anyone can come to SnapCrack, whether they are in pain or not.
The Benefits of a Walk-In Chiropractor
If you want to see a South Miami chiropractor, it should be as easy as going to a clinic, walking in, and waiting to be seen. The problem is that this isn't what happens in most places; most of the time you have to make an appointment and then visit many days, weeks, sometimes even months down the line. When you are in pain or want to de-stress before a specific event, this can feel like it's too late.
Coming to SnapCrack is different altogether. We have a walk-in service, so appointments are not required. If you need us, you can come to us and be seen by a qualified chiropractor quickly. This kind of treatment is not only fast, but it's your choice so you can visit the clinic to fit in with any other kind of commitments you might have in your life.
No need to take time off work or look for a childminder either; you can come when it suits you.
At SnapCrack we promise to help you. It's what we're here for. So, we want you to be confident to get in touch with us or walk through our doors. We know we can help you not only right now to relieve pain, but in the future to help you understand where the pain came from and how not to trigger it again.
There is no off the shelf treatment plan at SnapCrack. We take the time to understand what you need and create a plan to suit you.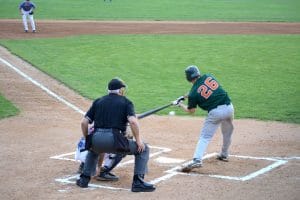 Baseball is a hugely popular sport that many people enjoy. However, injuries can happen while playing the game – whether you are a professional athlete or a novice. The repetitive hitting and throwing motions in baseball put stress on the spine and make players susceptible to strains and back pain. If you notice back pain
Read More »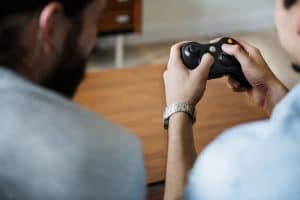 Playing video games is a fun pastime that many people enjoy. However, sitting for long hours can harm your health, particularly when it comes to your spine. Video gaming injuries are becoming increasingly common and include everything from back pain to carpal tunnel syndrome. If you start to experience pain while playing video games, you
Read More »
If you have lower back pain, then you're not alone. Studies show that over half of American adults experience back pain every year. Back pain is a widespread health condition that causes millions of lost workdays every year. Not only can back pain affect your career, but it can also have a significant impact on
Read More »