Walk-in Chiropractors Near Little River
Walk-in Chiropractor In Brickell
$29 CHIROPRACTIC ADJUSTMENTS


FIRST TIME AND EVERY TIME​
    No Appointments
    No Hidden Fees
    Don't Like People Touching Your Neck? That's Cool With Us.
Monday: 
Tuesday: 
Wednesday: 
Thursday: 
Friday:
Saturday: 
Sunday: 
12:00 PM – 8:00 PM
12:00 PM – 8:00 PM
12:00 PM – 8:00 PM

12:00 PM – 8:00 PM

12:00 PM – 8:00 PM

10:00 AM – 6:00 PM

Closed
FIRST TIME AND EVERY TIME
Includes any or all of our chiropractic services during your visit.
Want more info? Fill out the form and we will be in touch.
Don't Want Your Neck Touched? That's Cool With Us.
Ready to feel good again? Let's get cracking!
The up and coming areas near Little River allow residents to enjoy a vibrant urban setting with easy access to the surrounding natural areas. If you live in this diverse, cultural hub, it is likely that you, along with many of your neighbors, are living a hectic lifestyle. Even if you find time in your finite schedule to book an appointment to deal with your aches and pains, it might not be at the top of your to-do list. 
Our SnapCrack Brickell chiropractor facility near Little River has your back. We offer a walk-in service that lasts 5 minutes on average, perfect for those with even the busiest schedules. 
No appointment is needed for our walk-in treatment, simply visit during opening hours and you will be seen by one of our licensed chiropractors straight away, thanks to our no-wait policy.
You won't be asked to partake in any x-rays if you don't want them, as our treatments can be focused specifically on your symptoms to get straight to the root of whatever pain you are feeling. With a $29 fee for both first-time visitors and returning customers, there is no need to deal with the hassle of insurance.  
What is Chiropractic Alignment? 
Chiropractic alignment refers to manual therapy that is focused on spinal realignment, specifically, the realignment of the joint subluxations. A subluxation refers to a physical state where the positions of the joints and soft tissue are disconnected. 
While the classic reason for visiting a chiropractor is to facilitate a pain-free, well-performing spine, adjustments can have many other benefits. For starters, they can act as a treatment for headaches, elevate physical stress, and treat specific aches and pains in the knee and hip. 
What Treatments are Available? 
Our body alignment techniques work to treat the root cause of aches and pains to alleviate symptoms fast and effectively. 
The Crack Treatment
This is the traditional technique used by chiropractors. The name refers to the sound made as the joint is extended, which releases pockets of nitrogen and other gases to create a popping or 'cracking' noise as they exit the tissue. During this treatment, a chiropractor will apply gentle pressure to a joint quickly before it is released. 
This treatment acts both to prevent and ease aches and pains, as well as relieving symptoms of specific conditions such as hyperemia, congestion, atrophy edema, local ischemia, minute hemorrhages, and fibrosis. 
The Drop Treatment
This is a milder form of treatment that focuses on spinal adjustment. It is particularly beneficial if you suffer from abnormal movement patterns or reduced functionality of the vertebrae. Using the Thompson drop-table technique, the chiropractor will elevate a part of the body, applying a gentle thrust as the section drops. The drop method is likely to not produce cracking sounds and does not require the same level of twisting as the crack but is equally effective and can make you feel just as relieved.
This technique works to prevent further injuries, treat conditions such as spondylolisthesis, as well as improving overall health by improving, for example, flexibility, strength, and sleep quality. It can be used to adjust not only the spine but other areas such as the hands, feet, arms, and legs.  
The Click Treatment
This is our most gentle treatment available and can be understood as clicking the vertebrae into place, rather than achieving this through a sudden thrust that produces a cracking sound. During this procedure, the chiropractor will use a small, handheld tool called an applicator. This will be applied using high velocity, low amplitude thrusts to several points along the vertebrae. 
The high speed of this technique means that the body's muscles are less likely to tense, making it highly effective. The localization of the controlled force allows for a very specific and precise treatment, which avoids the need for twisting or bending joints. 
This technique can also be used to prevent injuries and treat specific conditions, as well as to ease back, neck, hand, foot, and leg pain.
Other Treatments Available 
In addition to our alignment therapies, we offer several other treatments. Whether you have specific ailments like shoulder pain, foot pain, knee pain, and hip pain or conditions like sports and strain injuries, migraines, arthritis, scoliosis, and fibromyalgia, we will be able to help you get relief. 
We also offer a vitamin therapy service to help boost overall physical and mental functioning. We offer a range of three supplements, vitamin C, vitamin B12, and Zinc, each of which offers its own specific health benefits. These supplements are administered through intramuscular injection, which allows for the most effective release of active ingredients, as they bypass the metabolization that occurs with oral supplements. 
Whether you are experiencing pains from continually hunching over a computer at work; feeling the effects of an old injury; or simply wanting to improve your physical wellbeing, our walk-in chiropractor in Brickell makes self-care quick and easy.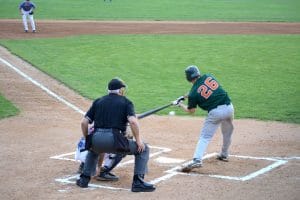 Baseball is a hugely popular sport that many people enjoy. However, injuries can happen while playing the game – whether you are a professional athlete or a novice. The repetitive hitting and throwing motions in baseball put stress on the spine and make players susceptible to strains and back pain. If you notice back pain
Read More »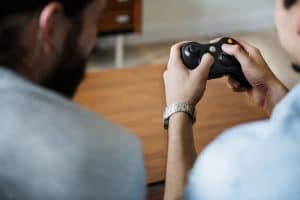 Playing video games is a fun pastime that many people enjoy. However, sitting for long hours can harm your health, particularly when it comes to your spine. Video gaming injuries are becoming increasingly common and include everything from back pain to carpal tunnel syndrome. If you start to experience pain while playing video games, you
Read More »
If you have lower back pain, then you're not alone. Studies show that over half of American adults experience back pain every year. Back pain is a widespread health condition that causes millions of lost workdays every year. Not only can back pain affect your career, but it can also have a significant impact on
Read More »