Walk-in Chiropractors Near Larkin Community Hospital
Walk-in Chiropractor In South Miami
$29 CHIROPRACTIC ADJUSTMENTS


FIRST TIME AND EVERY TIME​
    No Appointments
    No Hidden Fees
    Don't Like People Touching Your Neck? That's Cool With Us.
Monday: 
Tuesday: 
Wednesday: 
Thursday: 
Friday:
Saturday: 
Sunday: 
12:00 PM – 8:00 PM
12:00 PM – 8:00 PM
12:00 PM – 8:00 PM

12:00 PM – 8:00 PM

12:00 PM – 8:00 PM

10:00 AM – 6:00 PM

Closed
FIRST TIME AND EVERY TIME
Includes any or all of our chiropractic services during your visit.
Want more info? Fill out the form and we will be in touch.
Don't Want Your Neck Touched? That's Cool With Us.
Ready to feel good again? Let's get cracking!
The main ethos behind SnapCrack walk-in chiropractors in South Miami near Larkin Community Hospital and the reason we established our clinic in the first place, is that we don't think anyone should suffer unnecessarily. If there is a way for them to gain peace and relief, why not take it? That peace and relief are exactly what we offer at SnapCrack, utilizing highly experienced and qualified clinicians and an excellent clinic environment.
This mission to help those who need us will never change. We are here and ready for those who want to reduce or potentially even eliminate their pain whenever they need us. By offering a flexible, walk-in service, we can help many more people, and they can get back to living their lives without any pain.
It's More Than Just the Spine
Chiropractic medicine is an alternative therapy that concentrates on the spine. The spine can easily become misaligned, and a highly trained chiropractor can manually manipulate the spine so that it becomes aligned once more. Without this happening, this problem with the spine can lead to all kinds of problems; it's why we say that it's more than 'just' the spine that needs to be looked at.
A spinal issue can cause pain in the legs, hips, shoulders, and neck, for example. It can cause migraines. It can cause digestive issues. It can even cause stress. By working in the spine and realigning it, we can ensure that every part of the body is made better.
The Cure and The Preventative Work
The SnapCrack team always has our patients' best interests at heart and at the forefront of our minds. Every person that comes to us is treated to the same excellent service and the same amazing clinicians. Whether it is a big problem or a small one, we will help you all – and since there is no upper or lower age limit for chiropractic work, we can see everyone who feels they need us.
Even if you're not sure that a chiropractor will be able to help you, we are happy to assess you and determine whether or not this is the case; our honesty is something that we pride ourselves on, and if we can't treat you because your condition needs different care than a chiropractor can give, we will let you know.
The cure is, of course, a priority. If you are in pain and suffering from limited mobility, being able to be pain-free is all-important, and this is what patients come to us for in the first instance. However, what about afterward? This is where our exceptional aftercare comes in; we make sure to explain just why and how the injury occurred, and why and how lifestyles and habits can be changed to ensure it doesn't become triggered again.
Many of our patients are in severe pain, and that is what prompts them to come to SnapCrack walk-in chiropractors near Larkin Community Hospital. We can treat them and give them advice about how to keep healthy and safe in the future too.
Some of our patients, however, understand the link between chiropractic care and stress relief, and this is the reason they visit. Muscle tension is a symptom of stress, but it can also cause stress. Having a chiropractor realign your spine can help to reduce muscle tension and the stress that goes along with it.
Patients who have this work carried out feel lighter, brighter, and altogether happier than before. They can go back to their lives feeling much more positive and without the specter of stress hanging over them.
If you are feeling stressed, why not see what SnapCrack can do for you? It might make all the difference to your life, and you'll be amazed at how good you'll feel.
Why Use A Walk-In Clinic?
Something that sets SnapCrack apart from many others is that we are walk-in South Miami chiropractors near Larkin Community Hospital. There are no appointments that need to be made, and you can come to us when you need to, not when it is convenient for the clinic. You are in control, and this makes sense since it is your body that needs help.
The fact that you don't have to wait for a long time for an appointment is exciting. Its life-changing. Imagine making an appointment for some time in the future – perhaps a long time in the future – and then having to wait, in pain, until that day comes.
There is no need for this at SnapCrack. Instead, you can come to us when it suits you and be seen by a qualified, experienced chiropractor. You can be treated and helped much more quickly than if you were to make an appointment, and yet you will still receive the same fantastic care and qualified practitioners, making our walk-in service the ideal one for you.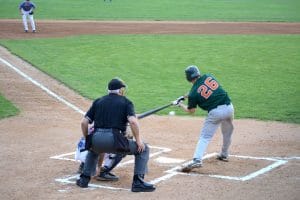 Baseball is a hugely popular sport that many people enjoy. However, injuries can happen while playing the game – whether you are a professional athlete or a novice. The repetitive hitting and throwing motions in baseball put stress on the spine and make players susceptible to strains and back pain. If you notice back pain
Read More »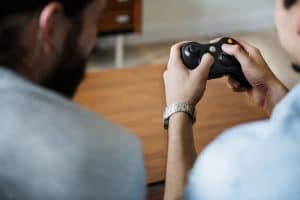 Playing video games is a fun pastime that many people enjoy. However, sitting for long hours can harm your health, particularly when it comes to your spine. Video gaming injuries are becoming increasingly common and include everything from back pain to carpal tunnel syndrome. If you start to experience pain while playing video games, you
Read More »
If you have lower back pain, then you're not alone. Studies show that over half of American adults experience back pain every year. Back pain is a widespread health condition that causes millions of lost workdays every year. Not only can back pain affect your career, but it can also have a significant impact on
Read More »