Walk-in Chiropractors Near La Gorce
Walk-in Chiropractor In Miami Beach
$29 CHIROPRACTIC ADJUSTMENTS


FIRST TIME AND EVERY TIME​
    No Appointments
    No Hidden Fees
    Don't Like People Touching Your Neck? That's Cool With Us.
Monday: 
Tuesday: 
Wednesday: 
Thursday: 
Friday:
Saturday: 
Sunday: 
12:00 PM – 8:00 PM
12:00 PM – 8:00 PM
12:00 PM – 8:00 PM

12:00 PM – 8:00 PM

12:00 PM – 8:00 PM

10:00 AM – 6:00 PM

Closed
FIRST TIME AND EVERY TIME
Includes any or all of our chiropractic services during your visit.
Want more info? Fill out the form and we will be in touch.
Don't Want Your Neck Touched? That's Cool With Us.
Ready to feel good again? Let's get cracking!
There are all kinds of reasons why a chiropractor might set up shop, and all kinds of reasons why they continue to work. At SnapCrack, our reason is a simple one, and one that we think our clients understand perfectly well; we want to help as many people as we can using our expertise.
When there are chiropractors around who can stop people's suffering and change their lives for the better, why remain in pain? Why continue to have mobility issues and worry about the future? Simply visit our walk-in chiropractors in Miami Beach near La Gorce, and you'll immediately find the right kind of relief.
Our Clients Are Important
At SnapCrack, we value our clients immensely. Without them, we wouldn't be here, so we understand just how important it is to take care of them in the right way and to help them when they need us. Yet this isn't the only reason why we value our clients so highly.
We love the way we can change their lives for the better, and when they walk out of our clinic, we know they are going to be pain-free, more mobile, and have more productive lives in the future. There is great job satisfaction in what we do, and we appreciate that our clients are the people who allow us to feel this way.
We have a simple ethos at SnapCrack; we will treat everyone who comes to us with kindness and compassion, as well as with expert chiropractic skills. No matter who comes through the door or what their complaint is, we will take the time to assess the problem and diagnose the issue. We can then work to come up with a treatment plan that works. It might take just one session; it might take a number of sessions, but whatever the outcome, the final result is going to be positive.
We're Easy To Find So Come To SnapCrack
It can be a true trial to have to go somewhere new – or anywhere at all – when you are in pain. You will be worrying about how much it all hurts and about finding the place you are meant to be going, and the more stressed you become, the more intense your pain will be. It's often far easier to stay at home.
However, this is not going to cure your problem. Luckily, SnapCrack is extremely easy to find, well signposted, and with plenty of parking. This will help reduce your stress levels immediately. That is a great start when it comes to treating your symptoms.
Plus, once you have met our experienced, friendly staff, you'll feel even more at ease. We do whatever we can to ensure you are comfortable and happy before we start any procedure. Rest assured that you can come to us without having any additional worries.
We're A Walk-In Clinic – Why Is That A Good Thing?
We've mentioned that SnapCrack are walk-in Miami Beach chiropractors near La Gorce, but why is that a good thing? What does that do for our patients? The main reason is that you won't have to make an appointment to be seen.
You really can come to us at any time, and although there might be a wait at the clinic, depending on the number of people ahead of you, it won't be anywhere near as long as the days and weeks you would have to wait for an appointment elsewhere.
This doesn't mean we rush through patients. It doesn't mean we don't listen or carry out procedures without knowing the reasons why the pain is occurring. It simply means we don't think anyone should suffer unnecessarily, and because of this, we aim to help as many as possible. This means allowing anyone who needs us to come to us to do so, no matter what your age or what pain you are suffering from.
SnapCrack walk-in chiropractors near La Gorce can certainly help you with almost any ailment. If it relates to the spine, and it causes you pain or mobility issues, we can help.
Even if you aren't suffering from back, neck, shoulder, hip, or leg pain – pain that is normally associated with needing to visit a chiropractor – you might still benefit from our help. That's because the number of conditions that relate to a misalignment of the spine is surprisingly large, and includes sciatica, migraines, muscle tension, fibromyalgia, insomnia, and stress.
Experienced chiropractors can determine just what the issue is and create an entirely bespoke treatment plan so that the problem is dealt with and, ideally, doesn't reoccur. If it does, however, additional chiropractic care is not a problem; there are no limits on how much you can have – if you need it, you can have it.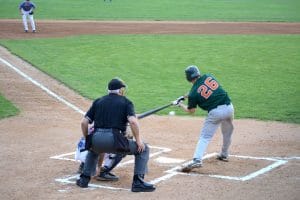 Baseball is a hugely popular sport that many people enjoy. However, injuries can happen while playing the game – whether you are a professional athlete or a novice. The repetitive hitting and throwing motions in baseball put stress on the spine and make players susceptible to strains and back pain. If you notice back pain
Read More »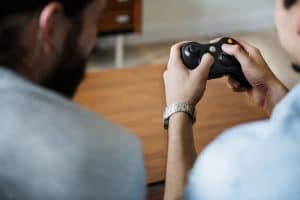 Playing video games is a fun pastime that many people enjoy. However, sitting for long hours can harm your health, particularly when it comes to your spine. Video gaming injuries are becoming increasingly common and include everything from back pain to carpal tunnel syndrome. If you start to experience pain while playing video games, you
Read More »
If you have lower back pain, then you're not alone. Studies show that over half of American adults experience back pain every year. Back pain is a widespread health condition that causes millions of lost workdays every year. Not only can back pain affect your career, but it can also have a significant impact on
Read More »