Walk-In Chiropractors Near Keystone Islands
Walk-in Chiropractor In Miami Beach
$29 CHIROPRACTIC ADJUSTMENTS


FIRST TIME AND EVERY TIME​
    No Appointments
    No Hidden Fees
    Don't Like People Touching Your Neck? That's Cool With Us.
Monday: 
Tuesday: 
Wednesday: 
Thursday: 
Friday:
Saturday: 
Sunday: 
12:00 PM – 8:00 PM
12:00 PM – 8:00 PM
12:00 PM – 8:00 PM

12:00 PM – 8:00 PM

12:00 PM – 8:00 PM

10:00 AM – 6:00 PM

Closed
FIRST TIME AND EVERY TIME
Includes any or all of our chiropractic services during your visit.
Want more info? Fill out the form and we will be in touch.
Don't Want Your Neck Touched? That's Cool With Us.
Ready to feel good again? Let's get cracking!
The relief you feel from a chiropractic session is within your grasp. With our no-wait policy and exceptionally affordable rates, you can easily treat yourself to The Crack, Snap, or Drop that you need to get your spine back into tip-top condition. At our walk-in chiropractor in Miami Beach near Keystone Islands, our professionals are here whenever you need that much-needed pick-me-up.
With three services available, our professionals will work with you to adjust your spine the best way possible for your body. You'll feel great and enjoy all the benefits of chiropractic adjustment in just a few minutes.
Perfect Solution to Your Busy Schedule
Our walk-in chiropractic sessions and IV boosters are perfect for any busy schedule.
Thanks to our no-wait policy, you never have to book a session with us. Instead, simply walk in and we will see you in minutes for your chiropractic sessions. That makes it easy to fit us into your schedule whenever you need pain relief for your back or neck.
Never again worry about missing your appointment or having to push it back. Simply pop into our Miami Beach chiropractor location near Keystone Islands when you need it, and you'll be seen on the spot.
To complement our no-wait policy, we offer affordable rates without any hidden costs. One chiropractic session costs just $29, and our vitamin boosters cost just $35. There is no additional rate to worry about, just an affordable cost that makes it easy for everyone to enjoy chiropractic care when they need it.
If you love our services and want to visit more often than just once a month, we highly recommend our membership. Costing just $39 per month, your membership will allow you to enjoy up to six chiropractic sessions per month, bringing the cost down to just $6.50 per session.
Due to our great membership rate, you'll be saving money even if you just want to visit us every second week. In addition, our vitamin therapy is also discounted for our members, taking the price down from $35 to $19 for when you need that immune boost to your system.
Our Services Available Near Keystone Islands
Our location near the Keystone Islands offers all of our great services, ensuring that not only can you get a session on the spot but that you can also choose the right chiropractic service best suited to your body.
The Crack
The most popular chiropractic method, The Crack is used around the world and is hundreds of years old. Your licensed chiropractor will manually manipulate your spine back into position. They will apply pressure and you will hear that crack you are familiar with when you stretch or crack your knuckles, but this is nothing to worry about. The crack is just a release of naturally occurring gases in your body.
The Click
Due to the pressure, however, The Crack is not for everyone. If you need a gentler option for your spine, The Click could be the ideal service for you. Your chiropractor will use a hand-held instrument to gently click the spine back into place. As there is no downward pressure, there is no crack, but you will still feel huge relief after your session.
The Drop
The Drop is even gentler than the Click. Your chiropractor will use a drop table to help adjust your spine with the least amount of pressure on your spine. Ideal for those who need a very gentle touch, or who need frequent spinal adjustments (for example, those with sciatica).
Vitamin Boosters
Good spinal health has been proven to boost your immune system's response. This is because when your nerves are pinched, the messages from your body to your brain and vice versa are inhibited. By freeing that nerve, your body can fend off attacks faster and more effectively.
Of course, your body will still need a healthy dose of all the vitamins and nutrients that it needs to stay strong and fight off any infection, so double your immune system's power with an IV boost. Zinc, vitamin C, and vitamin B12 all work wonders to improve your immune system and health, and for the low price of $35 for non-members and $19 for members, you can provide your body with the boost it needs.
Stop at Your Nearby Location Today for Some Instant Relief
We offer great rates, better membership deals, and will see you within moments of your arrival. Stop by your nearby Keystone Islands SnapCrack location and take care of your body and mind in one single session. Whichever chiropractic service you select, you will be feeling great by the time you go home. Remember, you are more than welcome to come back whenever you need another adjustment or boost for your health.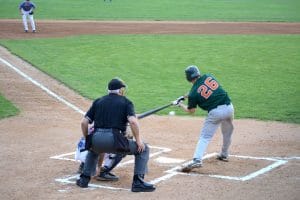 Baseball is a hugely popular sport that many people enjoy. However, injuries can happen while playing the game – whether you are a professional athlete or a novice. The repetitive hitting and throwing motions in baseball put stress on the spine and make players susceptible to strains and back pain. If you notice back pain
Read More »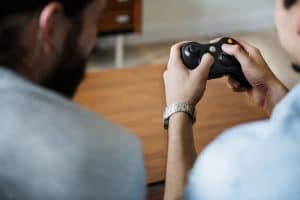 Playing video games is a fun pastime that many people enjoy. However, sitting for long hours can harm your health, particularly when it comes to your spine. Video gaming injuries are becoming increasingly common and include everything from back pain to carpal tunnel syndrome. If you start to experience pain while playing video games, you
Read More »
If you have lower back pain, then you're not alone. Studies show that over half of American adults experience back pain every year. Back pain is a widespread health condition that causes millions of lost workdays every year. Not only can back pain affect your career, but it can also have a significant impact on
Read More »