Walk-in Chiropractors Near Key Biscayne
Walk-in Chiropractor In Brickell
$29 CHIROPRACTIC ADJUSTMENTS


FIRST TIME AND EVERY TIME​
    No Appointments
    No Hidden Fees
    Don't Like People Touching Your Neck? That's Cool With Us.
Monday: 
Tuesday: 
Wednesday: 
Thursday: 
Friday:
Saturday: 
Sunday: 
12:00 PM – 8:00 PM
12:00 PM – 8:00 PM
12:00 PM – 8:00 PM

12:00 PM – 8:00 PM

12:00 PM – 8:00 PM

10:00 AM – 6:00 PM

Closed
FIRST TIME AND EVERY TIME
Includes any or all of our chiropractic services during your visit.
Want more info? Fill out the form and we will be in touch.
Don't Want Your Neck Touched? That's Cool With Us.
Ready to feel good again? Let's get cracking!
The fact is that around one-third of the entire population is suffering from back pain, or pain related to the spine in some way.
At SnapCrack walk-in chiropractors in Brickell near Key Biscayne, we offer help to those who are in most need – the ones whose lives have been seriously affected negatively by the pain and mobility issues they are suffering from. So, you can see, our clients are the most important people in our lives; we want them to be happy and healthy, and we can help them achieve both of these goals.
The Walk-In Aspect Helps More
The fact is those who work at SnapCrack are proud of the fact. They're proud of the service they provide, and they're proud of how they can assist others in getting their lives back together in the right way.
If you're suffering from back pain, or any other pain associated with chiropractic care (and just how many conditions actually relate to the spine is surprising – there are many that you probably haven't thought of before including fibromyalgia and migraines), then we can help you.
SnapCrack is a walk-in clinic, and that's what makes us unique as a chiropractor. It's what SnapCrack walk-in chiropractors near Key Biscayne are there for; it's what we decided to do from the start, and we're happy to say it's working for our clients.
No longer do they have to wait for days or weeks to be seen by a fully qualified, highly trained chiropractor; thanks to SnapCrack, they can be seen on the day they need us, and the chiropractors here are just as highly trained and skilled as though you normally have to make an appointment to see.
SnapCrack walk-in Brickell chiropractors near Key Biscayne can be proud of many aspects of what we do. One of these is the fact that our clinic is not bleak and uncaring. Our clinic is a welcoming, friendly, and caring place to be.
We understand that coming into any kind of medical environment can be a concern for some people – it can make them nervous and anxious, and it might even put them off seeking the help they need. That's why we have changed things and ensure that you can visit us no matter what, and that you will feel comfortable and your anxiety can be reduced.
We also ensure that we keep our clients informed of what is happening at every step of the journey with us. From the initial consultation to the final result, our clients are fully aware of what we are doing and why we are doing it. Plus, there's our exceptional aftercare to think about.
We don't just treat people and then wave goodbye; we send them on their more mobile, pain-free way with some expert advice and information regarding what they can do from now on to ensure they don't become injured again (barring accidents, of course).
Chiropractic Medicine Is There for Everyone
As an alternative medicine, chiropractic treatments are for everyone. Old or young, in pain or stressed, a specific diagnosed issue or generalized pain, we can help you using our amazing techniques and unparalleled understanding of how the spine is connected to every other area of the body through the nervous system.
What's even better is that SnapCrack walk-in chiropractors near Key Biscayne offer a completely natural, non-invasive procedure, which not only means a quicker reduction in pain, but it also means there is no recovery time.
Come to us and be seen on the same day and return to your normal life – before the pain was there – as soon as our treatment is finished. Something as wonderful as being able to move around in a pain-free way can be done efficiently and quickly and not cause you any additional pain or distress in the process.
Even if you're not sure that a chiropractor can help you, it is always worth coming to us to ask the question and speak to an expert about what is causing you discomfort. A chiropractor focuses mainly on the spine, but that that is not only what a chiropractor works on. As well as this, at SnapCrack, we can treat:
Joint pain
Muscle stiffness
Pregnancy pain
Rotator cuff injuries
Muscle spasms
Migraines and tension headaches
Digestion problems (such as fibromyalgia)
General back, leg, hips, neck, and shoulder pain
Plus, even if you have no pain as such, a chiropractor can help you feel better. By realigning the spine, even if it is only slightly out of place, we can reduce the feelings of tension and stress that are causing you discomfort. You may not even have noticed that it had happened, but over time, as more and more tension falls on your shoulders, your spine will become more and more misaligned.
By seeing a chiropractor, you can wipe away all that stress and tension, and leave SnapCrack feeling happier, healthier, lighter, and brighter.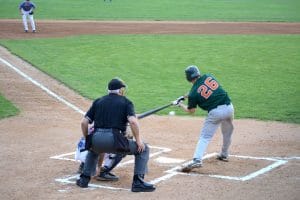 Baseball is a hugely popular sport that many people enjoy. However, injuries can happen while playing the game – whether you are a professional athlete or a novice. The repetitive hitting and throwing motions in baseball put stress on the spine and make players susceptible to strains and back pain. If you notice back pain
Read More »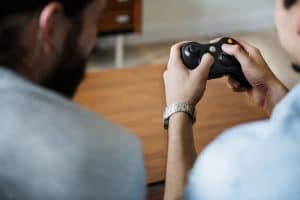 Playing video games is a fun pastime that many people enjoy. However, sitting for long hours can harm your health, particularly when it comes to your spine. Video gaming injuries are becoming increasingly common and include everything from back pain to carpal tunnel syndrome. If you start to experience pain while playing video games, you
Read More »
If you have lower back pain, then you're not alone. Studies show that over half of American adults experience back pain every year. Back pain is a widespread health condition that causes millions of lost workdays every year. Not only can back pain affect your career, but it can also have a significant impact on
Read More »