Walk-in Chiropractors Near High Pines
Walk-in Chiropractor In South Miami
$29 CHIROPRACTIC ADJUSTMENTS


FIRST TIME AND EVERY TIME​
    No Appointments
    No Hidden Fees
    Don't Like People Touching Your Neck? That's Cool With Us.
Monday: 
Tuesday: 
Wednesday: 
Thursday: 
Friday:
Saturday: 
Sunday: 
12:00 PM – 8:00 PM
12:00 PM – 8:00 PM
12:00 PM – 8:00 PM

12:00 PM – 8:00 PM

12:00 PM – 8:00 PM

10:00 AM – 6:00 PM

Closed
FIRST TIME AND EVERY TIME
Includes any or all of our chiropractic services during your visit.
Want more info? Fill out the form and we will be in touch.
Don't Want Your Neck Touched? That's Cool With Us.
Ready to feel good again? Let's get cracking!
SnapCrack walk-in chiropractors in South Miami near High Pines has a dream and a goal – we want to help as many people as possible. There is no need for anyone to suffer when there are chiropractors who can help nearby.
At SnapCrack, we offer the ultimate in chiropractic care; we have a team of highly skilled practitioners with plenty of experience who can help not just at the initial site of pain, but who can offer sound and expert advice about how to prevent the pain from reoccurring whenever this is possible. Taking these preventative measures as well as visiting a chiropractor is the best way to handle your health.
It's evident that without our clients we wouldn't have a practice, so you might expect us to value them. That, however, isn't why we think so highly of them; anyone who can come to us for help and gain the care they need is going to go away happy.
They are going to get their lives back. They are going to be able to be more productive, and they will know how to take care of themselves too. This makes our job worthwhile, and because of this, was acknowledge how important our clients are.
Our promise at SnapCrack walk-in South Miami chiropractors near High Pines is that we will treat every single patient that comes through our doors in the same way; we will assess their problems, diagnose their complaints, and work with them to ensure they get the best treatment possible. Whether this takes one session or a number of them, we aim to put a smile on people's faces, perhaps for the first time in a long time.
Come to Us; We're Easy to Find
When you are in pain, and your mobility is a problem, we understand how worrying it can be to go out and visit somewhere new. The extra time it takes, the pain you might be in, the concern about where to go and how to get there all adds up to make the visit a difficult one.
That won't happen when you visit SnapCrack. In fact, we are so easy to find that you might even find your stress levels have reduced before you even walk through the door. After your treatment, they'll be reduced even further, and you'll leave feeling lighter, healthier, and happier.
We're A Walk-In Clinic – Why Is That A Good Thing?
As we've said, the sole aim at SnapCrack is to make our customers well again; to make them happy and give them back their lives. That's why we're walk-in chiropractors near High Pines, and no appointments are necessary. We don't think that you should have to suffer for a moment longer than necessary and making an appointment that could be days away – perhaps even further away than that – doesn't make any sense. If you're in pain now, you need help now.
Our walk-in clinic is open to all, whatever your age, whatever the cause of your pain. Come to us and receive expert help from highly trained chiropractors on the same day, without having to wait for an appointment slot. Why would you go anywhere else? You'll get the same excellent treatment from our friendly, knowledgeable team as you would elsewhere, but you'll get it more quickly.
Can we help you? The answer is, undoubtedly, yes. At SnapCrack walk-in chiropractors near High Pines, we want to help as many people as possible; we want to help you.
Whether you are suffering from back, neck, hip, leg, or shoulder pain, or whether you have another complaint such as migraines, muscle tension, fibromyalgia, muscle spasms, joint pain, or many others, we can use our knowledge of the human body to realign your spine to reduce or eliminate your pain and make it much easier to move around. What's more, there are no upper or lower age limits when it comes to being under the care of a chiropractor; we really can treat everyone.
We promise to keep you informed and involved every step of the way. No matter what the issue is, we will explain how we intend to treat it, and just what the treatment is going to be. Plus, visiting a chiropractor can relieve stress and tension.
It's much like a massage, only the results are longer-term since we are realigning the spine. There's really nothing better when you need to relax and unwind.
What's wonderful about chiropractic medicine as an alternative therapy is that it is entirely natural and entirely non-invasive; there is no long recovery time and no change of any kind of adverse reaction. Yet it takes skill and training to do it right; this is why you should always come to the experts when you need help. At SnapCrack we're ready and waiting for you.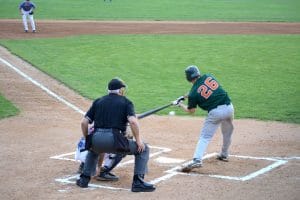 Baseball is a hugely popular sport that many people enjoy. However, injuries can happen while playing the game – whether you are a professional athlete or a novice. The repetitive hitting and throwing motions in baseball put stress on the spine and make players susceptible to strains and back pain. If you notice back pain
Read More »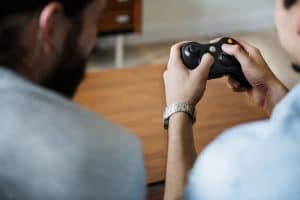 Playing video games is a fun pastime that many people enjoy. However, sitting for long hours can harm your health, particularly when it comes to your spine. Video gaming injuries are becoming increasingly common and include everything from back pain to carpal tunnel syndrome. If you start to experience pain while playing video games, you
Read More »
If you have lower back pain, then you're not alone. Studies show that over half of American adults experience back pain every year. Back pain is a widespread health condition that causes millions of lost workdays every year. Not only can back pain affect your career, but it can also have a significant impact on
Read More »