Walk-In Chiropractors Near Haulover Park
Walk-in Chiropractor In Miami Beach
$29 CHIROPRACTIC ADJUSTMENTS


FIRST TIME AND EVERY TIME​
    No Appointments
    No Hidden Fees
    Don't Like People Touching Your Neck? That's Cool With Us.
Monday: 
Tuesday: 
Wednesday: 
Thursday: 
Friday:
Saturday: 
Sunday: 
12:00 PM – 8:00 PM
12:00 PM – 8:00 PM
12:00 PM – 8:00 PM

12:00 PM – 8:00 PM

12:00 PM – 8:00 PM

10:00 AM – 6:00 PM

Closed
FIRST TIME AND EVERY TIME
Includes any or all of our chiropractic services during your visit.
Want more info? Fill out the form and we will be in touch.
Don't Want Your Neck Touched? That's Cool With Us.
Ready to feel good again? Let's get cracking!
Haulover Park is one of the greatest public parks in Florida. With over 177 acres of open space and more than enough room to play a whole host of lawn games with your family, it's normal to see people out and active in this little island.
If you experience back pain, however, then you won't be able to partake in these fun games with your family the way you want to. Don't let back pain stop you, at least not before trying chiropractic therapy here at your nearby SnapCrack chiropractor in Miami Beach near Haulover Park.
Benefits of Chiropractic Therapy
Chiropractic therapy helps your spine return to its optimal state. In doing so, you will experience many benefits.
Aches and Pains
Aches and pains are common in our everyday life. Sitting at a desk, sitting poorly on the couch, a lack of exercise, and strength – all of this combined can turn your spine into a mess. Ongoing aches and pains are not something you need to deal with, however. Instead, with a simple walk-in session with us, you can feel great relief in minutes.
Improved Mobility
You don't often think about how much your mobility is impacted by those aches and pains until you are finally free of them. If you find it hard to move quickly, stretch, or are just generally unhappy with your flexibility, then a great way to improve your mobility is with a chiropractic session. You'll be playing catch with your kids in Haulover Park in no time with our services.
Improved Health
Chiropractic therapy can help with a wide variety of health conditions:
Scoliosis
Headaches
High blood pressure
Fatigue
…and more
If you suffer from any of these issues, then a session with one of our licensed chiropractors can do wonders for your health and wellbeing. So much of the body's health is wrapped up in your spine. When you consider the sheer number of nerves that travel along your spine, it starts to make sense why.
You can even boost your immune system with chiropractic care, simply by relieving pressure on any pinched nerves. The body and the brain talk to each other on a constant basis. If the messages your body sends to your brain are delayed or disrupted, your brain cannot provide the necessary support.
Studies have shown the body will send an early detection warning signal to the brain. It will then send white blood cells. If this message is delayed, the virus has more of a chance to spread and get you sick.
Our Chiropractic Services
Our chiropractic services are completed only by talented and fully licensed chiropractors. Not only can you walk in and enjoy their services at any time, but we have also priced our services affordable enough that you can treat yourself to chiropractic care whenever you need it.
Single sessions cost just $29, but if you want to visit us more than once a month, we highly recommend our membership. Costing just $39 per month, your membership includes six sessions per month and a discount on our vitamin booster IV therapies.
The Crack
When you think of chiropractic care, you are likely imagining The Crack. Based on ancient and widely used techniques, The Crack is the ultimate classic. Simple chiropractic adjustments and pressure are all you need to feel great and enjoy long-lasting relief from aches and pains.
Don't be scared of the cracking sound, either; it's just gas releasing from your joints. It's the same type of crack as you might experience when cracking your knuckles or when you stretch really well.
The Drop
For a gentler approach, we have the Drop. The Drop uses a drop table to help provide the gentle motion necessary to adjust your spine without pressure. It is ideal for those who need a special touch.
The Click
Another gentle option is The Click. In this service, your chiropractor will use a device to gently manipulate your spine to click it back into place!
Your chiropractor will go through each option before your session (if it's your first time) so that you can choose the service that is best for your body and spine. Those who want to visit regularly may want to choose a gentler option, for example. We will always help you understand each option so you can make an informed decision for your body.
Our Immune Booster Vitamin Therapy
In addition to chiropractic services, we also offer vitamin therapy. With a simple IV setup, your body can absorb the essential nutrients and vitamins needed to maintain a strong and effective immune system.
Not only will you boost your immune system, but the saline solution is also the ultimate electrolyte-rich hydrating option for your body. You'll feel great after our immune booster, and with prices starting at $35 for single sessions for non-members and $19 for members, you can affordably boost your body with essential vitamins whenever you need.
Visit Our Miami Beach Chiropractor Near Haulover Park Today!
With affordable prices and walk-in guarantees, you can treat yourself to chiropractic therapy today, so come and visit us!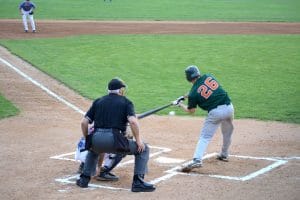 Baseball is a hugely popular sport that many people enjoy. However, injuries can happen while playing the game – whether you are a professional athlete or a novice. The repetitive hitting and throwing motions in baseball put stress on the spine and make players susceptible to strains and back pain. If you notice back pain
Read More »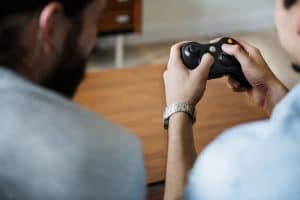 Playing video games is a fun pastime that many people enjoy. However, sitting for long hours can harm your health, particularly when it comes to your spine. Video gaming injuries are becoming increasingly common and include everything from back pain to carpal tunnel syndrome. If you start to experience pain while playing video games, you
Read More »
If you have lower back pain, then you're not alone. Studies show that over half of American adults experience back pain every year. Back pain is a widespread health condition that causes millions of lost workdays every year. Not only can back pain affect your career, but it can also have a significant impact on
Read More »