Walk-In Chiropractors Near Haulover Beach
Walk-in Chiropractor In Miami Beach
$29 CHIROPRACTIC ADJUSTMENTS


FIRST TIME AND EVERY TIME​
    No Appointments
    No Hidden Fees
    Don't Like People Touching Your Neck? That's Cool With Us.
Monday: 
Tuesday: 
Wednesday: 
Thursday: 
Friday:
Saturday: 
Sunday: 
12:00 PM – 8:00 PM
12:00 PM – 8:00 PM
12:00 PM – 8:00 PM

12:00 PM – 8:00 PM

12:00 PM – 8:00 PM

10:00 AM – 6:00 PM

Closed
FIRST TIME AND EVERY TIME
Includes any or all of our chiropractic services during your visit.
Want more info? Fill out the form and we will be in touch.
Don't Want Your Neck Touched? That's Cool With Us.
Ready to feel good again? Let's get cracking!
Haulover Beach is an exciting place, perfect for fun both in the sun and in the water. If you do opt into the more adventurous activities you can get up to in the water, however, complete your beach day out with a walk-in visit to your local SnapCrack chiropractor in Miami Beach near Haulover Beach.
Our Chiropractic Services
We want to make chiropractic care accessible to everyone, which is why our pricing is so affordable. Every single session for our non-members is just $29 for chiropractic adjustments and $35 for our IV boosters. For members, just $39 per month gets you six included chiropractic sessions and IV boosters for just $19.
We've priced our memberships to be the cheaper option even if you go just twice per month so that you can get the care you need at an affordable rate.
IV Boosters
It can be hard to get the full range of nutrients and vitamins in our day-to-day lives, and vitamin supplements can only be so effective. If you really want a pick-me-up that will help your immune system stay strong and keep you at the top of your game, our IV boosters, which will help replenish your body's stores of vitamin C, zinc, and vitamin B12, are the way to go.
The Drop
With the help of a specially designed drop table, you will enjoy the gentlest spinal manipulation. The slight drop motion offered by the table, along with the help of your chiropractor, is all you need to reset your spine and enjoy regular relief.
The Click
Though not as gentle as The Drop, The Click is still a very moderate technique that is perfect for those who don't like The Crack or those who need a lighter touch. Your chiropractor will use a hand-held instrument and work to push your spine into place. You can think of their technique as "clicking" your vertebrae back into place.
The Crack
The Crack is based on the most traditional and widely used technique from around the world. Your fully licensed chiropractor will work to manually manipulate your spine and use pressure to "crack" it into place.
We say crack it because you will hear a crack, but that is just gas releasing from your joints. It will feel great and help you feel better every day after your session.
Why Treat Yourself to Chiropractic Care?
There are so many great reasons to invest in chiropractic care.
1. Reduced Blood Pressure
One of the best reasons to invest in chiropractic care is because it improves your circulation. This improvement in circulation is so effective that studies have determined that even just one chiropractic session can provide the same benefits as blood pressure medication. For those who suffer particularly from the side effects of high blood pressure medication, chiropractic therapy can be a great way to reduce your dependency and work to bring your blood pressure down.
As a bonus, the improved circulation also gives your brain a boost in blood and oxygen, allowing you to think more clearly and even feel more naturally energized.
2. Improves Immune System
There are studies that suggest that your body sends early warning signals to the brain when it encounters a foreign entity. The brain will then send white blood cells to the foreign body where the infection will be fought. If there is any disruption to this message, then your body may not be able to fight off the infection as effectively or as quickly.
With chiropractic care, you can fix these pinched nerves and improve the messaging channels from your body to your brain and vice versa.
3. Helps with Chronic Conditions
There are many chronic conditions that chiropractic care can help with. Those with scoliosis – the abnormal curvature of the spine – can greatly benefit from chiropractic care to help ease their pain. Those with sciatica can also benefit, as chiropractic therapy is proven to help relieve pressure from pinched nerves.
From chronic inflammation to a birth condition to headaches, there are plenty of reasons why chiropractic care can help improve your health and well-being.
4. Helps with Aches and Pains
Aches and pains occur on a daily basis, with almost 80% of adults experiencing back pain at least once in their lifetime. You don't need to suffer from this pain, however, especially since chronic or long-lasting pain is likely due to an issue with your spine. Chiropractic care can help relieve this pain or eliminate it entirely.
Come See Us at Our Location Near Haulover Beach Today
If you hurt your back or are fighting aches and pains on your beach day, your whole experience at Haulover Beach can be ruined. Pop on by for a quick chiropractic session at Miami Beach chiropractor SnapCrack, and you can be ready to take on the day and enjoy a relaxing time at the beach.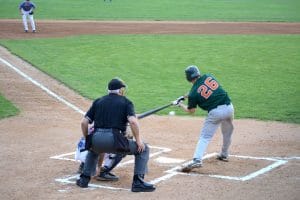 Baseball is a hugely popular sport that many people enjoy. However, injuries can happen while playing the game – whether you are a professional athlete or a novice. The repetitive hitting and throwing motions in baseball put stress on the spine and make players susceptible to strains and back pain. If you notice back pain
Read More »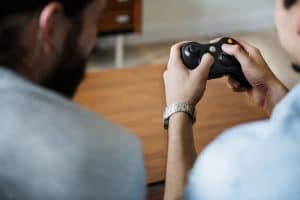 Playing video games is a fun pastime that many people enjoy. However, sitting for long hours can harm your health, particularly when it comes to your spine. Video gaming injuries are becoming increasingly common and include everything from back pain to carpal tunnel syndrome. If you start to experience pain while playing video games, you
Read More »
If you have lower back pain, then you're not alone. Studies show that over half of American adults experience back pain every year. Back pain is a widespread health condition that causes millions of lost workdays every year. Not only can back pain affect your career, but it can also have a significant impact on
Read More »