Walk-in Chiropractors Near Glenvar Heights
Walk-in Chiropractor In South Miami
$29 CHIROPRACTIC ADJUSTMENTS


FIRST TIME AND EVERY TIME​
    No Appointments
    No Hidden Fees
    Don't Like People Touching Your Neck? That's Cool With Us.
Monday: 
Tuesday: 
Wednesday: 
Thursday: 
Friday:
Saturday: 
Sunday: 
12:00 PM – 8:00 PM
12:00 PM – 8:00 PM
12:00 PM – 8:00 PM

12:00 PM – 8:00 PM

12:00 PM – 8:00 PM

10:00 AM – 6:00 PM

Closed
FIRST TIME AND EVERY TIME
Includes any or all of our chiropractic services during your visit.
Want more info? Fill out the form and we will be in touch.
Don't Want Your Neck Touched? That's Cool With Us.
Ready to feel good again? Let's get cracking!
When you feel the aches and pains of daily life, you don't need to suffer through it. You don't need to hope that another hot bath will help you ease the tension in your shoulders or that the five minutes of self-massage will fix it. Instead, you can rely on professional chiropractic care from us here at SnapCrack. Walk into our walk-in chiropractor in South Miami near Glenvar Heights and you can enjoy a spinal adjustment session right there on the spot with our no-wait policy.
Give yourself the boost you need after a long day at work and feel good about your body again by visiting our Glenvar Heights location.
Aches and Pains? The Power of Chiropractic Care
Though many come to us wanting that instant relief that comes when you stretch and crack, some need a gentler touch to their spine adjustments. That is why we offer a variety of options to ensure you get the right spine adjustment to suit your body and your needs.
The Crack
The Crack is the classic chiropractic spine adjustment that comes to mind the moment you think about chiropractic care. It is a very popular technique that works to improve mobility in your joints and reduce any aches and pains. It is perfect for athletes, busy professionals, those with poor posture, and anyone who feels stress build up in their back or neck.
It is done by forcing pressure on the spine. This brief pressure releases the gases in joints, resulting in the characteristic crack we all know and love.
The Drop
For those who want gentler spine realignment, we have The Drop and The Click. The Drop is conducted with a specialized drop table. Your chiropractor will provide a quick thrust to a problem area in your spine while the drop table section drops, providing a gentle but very effective adjustment.
The Click
The Click works around our body's protective response. Like The Drop, it does not produce a crack or popping noise. Instead, the chiropractor will use a hand-held instrument and low-impulse force to "click" the vertebrae back into its correct position. It is very gentle on the spine and a great way to reduce pain and improve mobility in your body.
Enjoy the Many Benefits of Chiropractic Care
We offer a variety of services to our walk-in guests at Glenvar Heights. On top of chiropractic care, we also offer vitamin booster injections, allowing you to feel great inside and out.
Chiropractic care can help with:
Migraines
Easing pain in the back and neck
Easing symptoms for those with bursitis, scoliosis, sciatica, and fibromyalgia
Strain injuries
Sport injuries
Circulation improvement
Improved mobility and flexibility
Decreasing stress at its physical source
Spinal adjustments can really improve the aches and pains felt due to misaligned spines, pinched nerves, and strain. With three different treatment methods available, you can choose the one that best suits your needs and body type, allowing you to feel the benefits firsthand in all situations.
Great Walk-In Prices, Better Membership Deals
We welcome one-off sessions and memberships alike, all for low costs and no hidden fees. Our goal is to make it as simple and easy to get treatment when you want it.

Chiropractic Spinal Adjustments

We are committed to making it easy and simple to get spinal adjustments whenever you need them, and with our low walk-in prices and no hidden fees, we make it easy for everyone to get the relief they need. For just $29, you can enjoy a spinal adjustment session. If you really enjoy the session, sign up for a membership so you can enjoy six sessions per month.

Vitamin Booster Injections

On top of spinal adjustment sessions, we also offer vitamin booster injections, with an option to boost your zinc, vitamin C, or vitamin B12 doses. For non-members, these boosters cost $35 each, and for our members, they cost $19 each. Perfect for boosting your immune system and feeling great after a stressful day or week, these immune boosters are the perfect way to complement your spinal adjustment session.
SnapCrack wants the chiropractic care practice to be hassle-free and easy, which is why we have our no-wait policy in place and talented chiropractic physicians on staff. You should be able to enjoy effective, affordable treatment for spine-related aches, pains, and strains when you need it.
We want you to enjoy improved vitality, to have the energy to go after life, and to be able to function well every day by alleviating any spinal issues you may have. When you are ready to feel good again, we are here to get cracking!
Treat Yourself to The Crack, Drop, or Click Today
Come visit us whenever you need to. You won't have to wait long to see one of our South Miami chiropractors and will be out before you know it, feeling refreshed and ready to take on the world.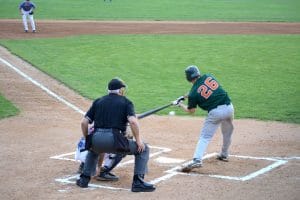 Baseball is a hugely popular sport that many people enjoy. However, injuries can happen while playing the game – whether you are a professional athlete or a novice. The repetitive hitting and throwing motions in baseball put stress on the spine and make players susceptible to strains and back pain. If you notice back pain
Read More »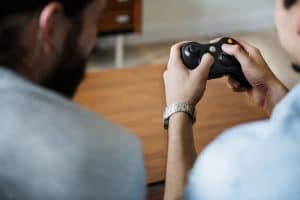 Playing video games is a fun pastime that many people enjoy. However, sitting for long hours can harm your health, particularly when it comes to your spine. Video gaming injuries are becoming increasingly common and include everything from back pain to carpal tunnel syndrome. If you start to experience pain while playing video games, you
Read More »
If you have lower back pain, then you're not alone. Studies show that over half of American adults experience back pain every year. Back pain is a widespread health condition that causes millions of lost workdays every year. Not only can back pain affect your career, but it can also have a significant impact on
Read More »