Walk-in Chiropractors Near Gables by The Sea
Walk-in Chiropractor In South Miami
$29 CHIROPRACTIC ADJUSTMENTS


FIRST TIME AND EVERY TIME​
    No Appointments
    No Hidden Fees
    Don't Like People Touching Your Neck? That's Cool With Us.
Monday: 
Tuesday: 
Wednesday: 
Thursday: 
Friday:
Saturday: 
Sunday: 
12:00 PM – 8:00 PM
12:00 PM – 8:00 PM
12:00 PM – 8:00 PM

12:00 PM – 8:00 PM

12:00 PM – 8:00 PM

10:00 AM – 6:00 PM

Closed
FIRST TIME AND EVERY TIME
Includes any or all of our chiropractic services during your visit.
Want more info? Fill out the form and we will be in touch.
Don't Want Your Neck Touched? That's Cool With Us.
Ready to feel good again? Let's get cracking!
At SnapCrack we like to show that we mean what we say when we promise the very best in chiropractic care for our patients. One of the ways we do this is to stay up to date with the latest innovations and news in chiropractic care. Our dynamic, experienced team can take on any challenge, proving time and again that they are exceptional in their field and making their patients not only happy but productive and pain-free once again.
We can do this at our walk-in chiropractors in South Miami near Gables by The Sea because we are patient-centric. Whatever we do, whatever we say, however we go about our work, it's always with the patient in mind. Looking out for their best interests is the way in which we work.
The most important and most sought-after task that we undertake at SnapCrack walk-in chiropractors in South Miami near Gables by The Sea is our spinal alignment service. This constitutes the main bulk of what we do and what we treat. A misaligned spine can cause many different problems throughout the body including:
Back, neck, leg, hip, and shoulder pain
Migraines
Digestive issues
Stress
Tension headaches
Insomnia
Clearly, visiting a good chiropractor can make a big difference in many people's lives. Yet it's not all that we offer at SnapCrack. As well as carrying this workout, we delve deeper to give our patients the complete package in terms of a fully rounded service. We do this with our expansive knowledge and experience so that all our patients can be confident in their treatment plans.
On top of our chiropractic services — which is why people come to our walk-in chiropractors in the first instance — we also offer excellent and unrivaled aftercare. We want to make sure that every patient who leaves our clinic does so with the knowledge they need to prevent their injury from happening again and to reduce their pain as much as possible throughout their lives.
By offering this information, it's true that we might not see our patients again, but as long as they are happy and healthy, we see this as a job well done. This is something that makes us different from a great many other chiropractors. We don't just treat the site of pain; we treat every aspect of the patient's life going forward.
Why a Walk-In Chiropractor?
It is entirely possible to make an appointment with a chiropractor. You can do it today. Phone or email and you'll receive an appointment to re-align your spine and reduce or eliminate the pain you are feeling. The only problem is that in many cases you will need to wait weeks or even longer to see the practitioner. That can make the patient feel worse and it can make the pain increase.
This is why we have a walk-in service. Arrive at our door and you will be assessed and treated quickly, with minimal waiting times. If you are in pain now or if you need relief from any symptoms you might be suffering from, a walk-in chiropractor service is going to be exactly what you need. It means you don't want to wait a long time to be seen and all the while being in pain.
When you come to see us at SnapCrack you will be able to talk to an expert about what is troubling you, and they will be able to determine not only the immediate issue but the underlying cause as well. You can then receive treatment for everything, ensuring that you have long-term recovery rather than just a quick fix.
Is the Root Cause Important?
Is knowing the root cause of any condition important for chiropractors and their patients? The answer is undoubtedly yes, and that's why SnapCrack are so keen to investigate deeper than many other chiropractors will. Some conditions present with a pain in one area and then turn out to be related to something else entirely.
Sciatica is a great example of this as it usually causes pain in the leg but is actually a spinal issue. Knowing the root cause means that not only can we reduce pain in the area that is hurting, but we can also — thanks to our expertise and understanding — fix the original issue, preventing any pain from reoccurring.
To help us do this, we know we need to ask the right questions and listen to the answers. It's another reason why SnapCrack is the best walk-in South Miami chiropractor near Gables by The Sea. We can't diagnose and treat problems unless we speak to the patients who are experiencing pain and mobility issues. Not only does this help us to treat patients, but it also means we can give a much more personal service which goes a long way to making our clients feel comfortable and confident in our care.
If you're in pain and you don't know where to turn, it might be that a chiropractor is exactly what you need. At SnapCrack we can treat many different ailments and conditions. If you need an assessment, please don't hesitate to get in touch or visit us in our clinic.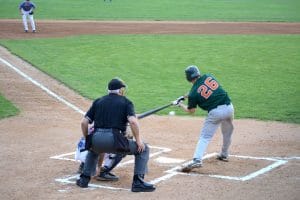 Baseball is a hugely popular sport that many people enjoy. However, injuries can happen while playing the game – whether you are a professional athlete or a novice. The repetitive hitting and throwing motions in baseball put stress on the spine and make players susceptible to strains and back pain. If you notice back pain
Read More »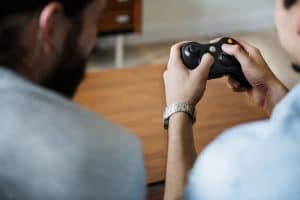 Playing video games is a fun pastime that many people enjoy. However, sitting for long hours can harm your health, particularly when it comes to your spine. Video gaming injuries are becoming increasingly common and include everything from back pain to carpal tunnel syndrome. If you start to experience pain while playing video games, you
Read More »
If you have lower back pain, then you're not alone. Studies show that over half of American adults experience back pain every year. Back pain is a widespread health condition that causes millions of lost workdays every year. Not only can back pain affect your career, but it can also have a significant impact on
Read More »