Walk-in Chiropractors Near Flamingo/Lummus
Walk-in Chiropractor In Miami Beach
$29 CHIROPRACTIC ADJUSTMENTS


FIRST TIME AND EVERY TIME​
    No Appointments
    No Hidden Fees
    Don't Like People Touching Your Neck? That's Cool With Us.
Monday: 
Tuesday: 
Wednesday: 
Thursday: 
Friday:
Saturday: 
Sunday: 
12:00 PM – 8:00 PM
12:00 PM – 8:00 PM
12:00 PM – 8:00 PM

12:00 PM – 8:00 PM

12:00 PM – 8:00 PM

10:00 AM – 6:00 PM

Closed
FIRST TIME AND EVERY TIME
Includes any or all of our chiropractic services during your visit.
Want more info? Fill out the form and we will be in touch.
Don't Want Your Neck Touched? That's Cool With Us.
Ready to feel good again? Let's get cracking!
SnapCrack walk-in chiropractors in Miami Beach near Flamingo/Lummus make a lot of promises. We make promises to clients who walk through the door, and we make promises to those who haven't yet made it to us for help. We make sure to listen to what you need to tell us and ask the right questions to get to the root cause of your issue.
However, we also promise that you won't have to wait days or weeks to be seen. It doesn't even stop there. We promise that our chiropractors are qualified professionals who are looking forward to seeing you.
Our team is ready and willing to help anyone who comes through our door, no matter what challenges they may offer.
We promise these things, and we keep our promises, and that's the SnapCrack difference. Being patient-centric, our walk-in chiropractors near Flamingo/Lummus is set up in order to make the visit a good one, a comfortable one, a friendly and efficient one. Looking out for your best interests is something else we promise we'll do too.
Everything In One Package
Spinal alignment is the request we get most of all at SnapCrack walk-in Miami Beach chiropractors near Flamingo/Lummus. This comes as no surprise; after all, this is the main bulk of work that chiropractors do, and back complaints are the first and foremost reason most people come to us. Yet it might surprise you to realize that there is more to what a chiropractor does than solving back pain (as wonderful as this really is).
In fact, we solve numerous different issues in areas all around the body, including:
Back, neck, leg, shoulder, and hip pain
Digestive problems including fibromyalgia
Insomnia
Tension headaches and migraines
Symptoms of stress
Muscle tension
As you can see, at SnapCrack, we offer the complete package when it comes to healing people, reducing their pain, and making them entirely mobile once more as far as we possibly can. It might take one session, it might take a number of sessions, but when we're done, you'll feel so much better. You'll essentially have your life back as you will be able to do more than you ever could before.
As well as the chiropractic work we carry out so well, it's our aftercare that positions us well above everyone else in our field. We don't just treat our patients and let them go, hoping they won't hurt themselves again. Instead, we give patients the information they need to prevent that injury from returning.
Of course, this means we probably won't see our patients again, but as much as we appreciate them, that's just fine by us – we'd much rather they were happy and healthy than in pain and having to return to us for more treatment.
Why A Walk-In Chiropractor?
Why use walk-in chiropractors near Flamingo/Lummus? Think of it this way; you can make an appointment with a different chiropractor, one that doesn't offer a walk-in service. You can do that and then have to wait for that appointment to come around, and that could take a long time.
In some cases, you will have to wait for months. In all that time of waiting, you'll be in great pain, and your mobility might be affected. This can make recovery time even longer. 
Or you can go to a walk-in clinic, exactly the service that SnapCrack offers, and be seen right away. Your pain will be gone, you will be able to move more easily, and you will feel well and more like yourself, and you won't have to wait for it to happen, either. Rather than waiting in pain, and potentially even having your pain increase, you will be treated quickly, professionally, and compassionately.
Knowing the root cause of a condition is crucial for patients and for chiropractors. SnapCrack walk-in chiropractors in Miami Beach near Flamingo/Lummus take time to assess each patient, see the initial complaint they are presenting with. They will look at what they want to have dealt with, and then also take time to delve deeper, to find out just what has caused this problem, and work out a treatment plan for that problem too. Thanks to our expertise, we can fix these issues now and in the future.
SnapCrack does this by asking questions that get right to the heart of the matter. Our patients trust us to get things right – this is why we take the time to understand what is happening from every angle. We can, therefore, offer an entirely personal, bespoke service, and we can treat our patients quickly and precisely.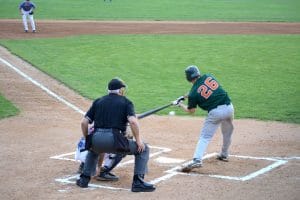 Baseball is a hugely popular sport that many people enjoy. However, injuries can happen while playing the game – whether you are a professional athlete or a novice. The repetitive hitting and throwing motions in baseball put stress on the spine and make players susceptible to strains and back pain. If you notice back pain
Read More »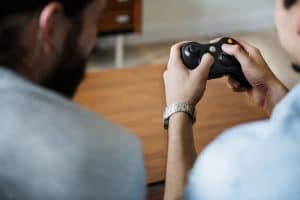 Playing video games is a fun pastime that many people enjoy. However, sitting for long hours can harm your health, particularly when it comes to your spine. Video gaming injuries are becoming increasingly common and include everything from back pain to carpal tunnel syndrome. If you start to experience pain while playing video games, you
Read More »
If you have lower back pain, then you're not alone. Studies show that over half of American adults experience back pain every year. Back pain is a widespread health condition that causes millions of lost workdays every year. Not only can back pain affect your career, but it can also have a significant impact on
Read More »