Walk-In Chiropractors Near Fisher Island
Walk-in Chiropractor In Miami Beach
$29 CHIROPRACTIC ADJUSTMENTS


FIRST TIME AND EVERY TIME​
    No Appointments
    No Hidden Fees
    Don't Like People Touching Your Neck? That's Cool With Us.
Monday: 
Tuesday: 
Wednesday: 
Thursday: 
Friday:
Saturday: 
Sunday: 
12:00 PM – 8:00 PM
12:00 PM – 8:00 PM
12:00 PM – 8:00 PM

12:00 PM – 8:00 PM

12:00 PM – 8:00 PM

10:00 AM – 6:00 PM

Closed
FIRST TIME AND EVERY TIME
Includes any or all of our chiropractic services during your visit.
Want more info? Fill out the form and we will be in touch.
Don't Want Your Neck Touched? That's Cool With Us.
Ready to feel good again? Let's get cracking!
We believe chiropractic care is for everyone. It's for the person who pulled their back playing golf or tennis at the Fisher Island Club, for those who work on the marina, for those who carry stress in their shoulders, for those who sit at the desk all day, and for those who simply want to treat their bodies to the kind of relief that only chiropractic care can provide.
Our SnapCrack walk-in chiropractors in Miami Beach near Fisher Island is perfect for helping you adjust your spine and enjoy much-needed relief. Our no-wait policy is ideal for the busy working professional regardless of whether their days are spent on their feet or at a desk.
Chiropractic Care for all Aches and Pains
Chiropractic therapy is a wonderful way to ease aches and pains in your back and neck.
Repetitive Strain
Improper lifting and even just repetitive strain that puts your back to work can cause issues over time, and these issues don't exist solely in your muscles. The repetitive strain that puts your back at risk can cause aches and pains that persist throughout your day, and can even become debilitating in certain cases. Spinal adjustments can align your spine back into its proper position and help to ease any pinched nerves along your spine that will be the source of your pain.
Poor Posture Strain
Anyone stuck at a desk day in and day out is very familiar with back pain. Poor posture compounds over time and causes serious pain in office workers. Even proper posture can cause strain if you are frequently stressed.
We hold stress in our bodies, particularly in our shoulders and back. This stress can put pressure on your spine that can be best relieved with a combined chiropractic session, followed by a deep-tissue massage.
Enjoy All the Benefits of Chiropractic Care
Chiropractic care offers two main benefits.
Ache and Pain Relief
By adjusting your spine, the pressure will be removed from your vertebrae, and any pinched nerves will be released, offering intense and immediate pain relief.
Improved Circulation and Mobility
Many critical systems and nerves follow along the spinal cord. If one is pinched, your mobility and circulation will suffer. By adjusting your spine, you can then expect improved mobility and a greater flow of blood and oxygen throughout your system.
For a full-body experience, we highly recommend starting with our chiropractic services and then following up with a deep-tissue massage to really help ease pain and stress throughout your back and body.
Chiropractic Services Near Fisher Island
Our Miami Beach chiropractors work fast and will help you feel great in just a matter of minutes. No need to book ahead; you'll be seen to and cared for in a matter of moments and with such affordable rates, everyone can treat themselves to spinal adjustments when they need it. With prices going as low as $6.50 per session for members, and a single session fee of $29 for non-members, chiropractic care has never been more accessible.
The Drop
Using a drop table, your chiropractor will gently work to adjust your spine. They work with the gentle motion of the drop table to position your spine into place, relieving any pinched nerves along the way. It is ideal for those who need a gentle touch.
The Click
Using a hand-held instrument, your chiropractor will work to click your spine back into position. It's so gentle that it bypasses your body's natural defenses, meaning you won't hear a crack or even a click, but will instead feel the relief in just a few short moments.
The Crack
Using manual manipulation, your chiropractor will push and place pressure on your spine to realign it. The Crack you hear is from the release of naturally occurring gases in your body and is often followed by intense relief. It is based on the most common and popular methods used around the world and has hundreds of years of history behind it.
Vitamin Boosters
Spinal health doesn't end with spinal manipulation, however, and we offer other services. Your immune system plays a crucial role in your physical health, including your spinal health, which is why we now offer vitamin boosters that are designed to help give you that boost you need to thrive throughout your day. These cost just $35 per IV boost for non-members and $19 for members, so you can beat that cold before it even begins.
Keep Going with a Membership
Sessions can cost you as little as $6.50 with our membership when you take full advantage of all six of the monthly included sessions available with your membership. Priced at just $39, our membership is perfect even if you just want to visit us twice a month, making it the perfect way to treat yourself both to chiropractic care and vitamin boosters.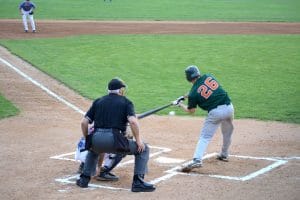 Baseball is a hugely popular sport that many people enjoy. However, injuries can happen while playing the game – whether you are a professional athlete or a novice. The repetitive hitting and throwing motions in baseball put stress on the spine and make players susceptible to strains and back pain. If you notice back pain
Read More »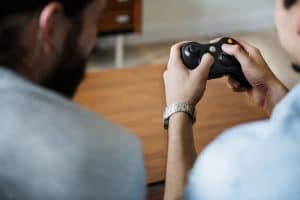 Playing video games is a fun pastime that many people enjoy. However, sitting for long hours can harm your health, particularly when it comes to your spine. Video gaming injuries are becoming increasingly common and include everything from back pain to carpal tunnel syndrome. If you start to experience pain while playing video games, you
Read More »
If you have lower back pain, then you're not alone. Studies show that over half of American adults experience back pain every year. Back pain is a widespread health condition that causes millions of lost workdays every year. Not only can back pain affect your career, but it can also have a significant impact on
Read More »