Walk-in Chiropractors Near Edgewater
Walk-in Chiropractor In Brickell
$29 CHIROPRACTIC ADJUSTMENTS


FIRST TIME AND EVERY TIME​
    No Appointments
    No Hidden Fees
    Don't Like People Touching Your Neck? That's Cool With Us.
Monday: 
Tuesday: 
Wednesday: 
Thursday: 
Friday:
Saturday: 
Sunday: 
12:00 PM – 8:00 PM
12:00 PM – 8:00 PM
12:00 PM – 8:00 PM

12:00 PM – 8:00 PM

12:00 PM – 8:00 PM

10:00 AM – 6:00 PM

Closed
FIRST TIME AND EVERY TIME
Includes any or all of our chiropractic services during your visit.
Want more info? Fill out the form and we will be in touch.
Don't Want Your Neck Touched? That's Cool With Us.
Ready to feel good again? Let's get cracking!
Suffering from back pain, neck aches, or headaches? Or maybe you're just feeling a little out of sorts and as though your body needs a reset.
Well, at SnapCrack, our chiropractic services can help you get back to feeling your best in no time at our chiropractor in Brickell near Edgewater.
Simply visit our center at any time – our fast and affordable chiropractic treatments operate using an easy walk-in policy. We cater for everyone, no matter your pain, lifestyle, or problem, and you don't have to worry about making an appointment.
Licensed Chiropractic Physicians Ready to Chat
You'll be assigned a physician as soon as you arrive, without a long waiting time, so that you can sit down with one of our team and talk about what's ailing you. You'll easily feel comfortable and relaxed in our friendly environment, and all your treatment options will be explained to you by your chiropractor.
Our aim isn't to increase stress by sending you a large bill or asking you to fill out long insurance forms. Our treatment is only $29, which means an easy walk-in service that you can afford and have done in under five minutes!
You can choose to change your price plan to a membership payment if that's what you'd prefer – we're always happy to welcome you back on a long-term basis if regular chiropractic care is what you're looking for. That said, whether one-stop or membership, our prices won't be a burden.
What to Expect When You Visit Us
You can expect a completely stress-free environment. You won't be asked to wait in a busy area for long periods while filling out extensive paperwork. We'll have your chiropractic options worked out for you in no time, and even then, there's never any pressure.
You can speak to us about our advice and choose a technique and thrust level that works for you. All we need is a quick chat about your medical history first.
How Spinal Manipulation Can Help You
Maybe you've simply heard that chiropractic care is good for the body, but you don't know much else about it. That's okay, we're here to help! Our treatment plans don't just ease your aches and pains; they put your body back in balance and good health, too.
The benefits of spinal manipulation therapy include the following bonuses:
Improve Your Mobility
Chiropractic care doesn't just target your areas of pain. After spinal adjustment, you're going to feel as though your body has been reset in the best possible way. Functionality and mobility are restored, and you'll feel like a new person! So, if you're feeling run down with aches and pains and struggling with a stiff body on a daily basis, our techniques can work for you.
How is mobility improved? This is due to the readjustment of the vertebrae that are responsible for your body being able to bend and flex as it should. So, when chiropractic care realigns these vertebrae, your body is free again.
Recover Your Circulation
It's known that exercise and movement increase healthy blood flow in the body, but did you know that chiropractic care can help with circulation, too? Everything is connected, and more importantly, everything is connected through the spinal column. Extra pressure occurring on your spine and central nervous system means that your blood isn't going to be able to move around your body as it should.
Therefore, chiropractic treatment eliminates any constrictions and lets your blood circulate as it should.
Eliminate the Need for Painkillers
Instead of taking painkillers throughout the day, why not target your pain with chiropractic care and avoid the need for pills altogether?
Eliminate the Need for Surgery
If your pain is very severe, whether through an injury or other problems, you may feel like surgery is the next logical step (which isn't a pleasant thought). However, chiropractic care can be a welcome alternative. Not only that, but our walk-in service means you could be seen and treated in less time than it takes for painkillers to start working – and even less time than surgery would take, of course!
Ease for Conditions Such as Sciatica or Chronic Pain
It may be that your pain is ongoing due to conditions such as sciatica or other long-term conditions. Sciatica is extremely painful when the nerve is compressed. Spinal discs that are misplaced and put extra pressure on the sciatic nerve can often be a cause for this condition. Instead of treating the pain, chiropractic care serves to treat the root cause of the problem by realigning your spine and easing the tension on the nerve.
Easing of General Pain
If you're having any sort of pain in your body, come and speak to us about it. Often, you may not even realize that chiropractic care can help, even with pain in the foot or in the head.
Visit Our Walk-In Brickell chiropractor location Near Edgewater Today!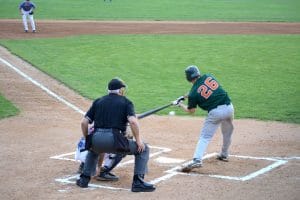 Baseball is a hugely popular sport that many people enjoy. However, injuries can happen while playing the game – whether you are a professional athlete or a novice. The repetitive hitting and throwing motions in baseball put stress on the spine and make players susceptible to strains and back pain. If you notice back pain
Read More »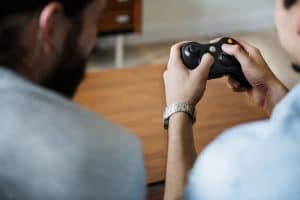 Playing video games is a fun pastime that many people enjoy. However, sitting for long hours can harm your health, particularly when it comes to your spine. Video gaming injuries are becoming increasingly common and include everything from back pain to carpal tunnel syndrome. If you start to experience pain while playing video games, you
Read More »
If you have lower back pain, then you're not alone. Studies show that over half of American adults experience back pain every year. Back pain is a widespread health condition that causes millions of lost workdays every year. Not only can back pain affect your career, but it can also have a significant impact on
Read More »