Walk-In Chiropractors Near Downtown Miami
Walk-in Chiropractor In Brickell
$29 CHIROPRACTIC ADJUSTMENTS


FIRST TIME AND EVERY TIME​
    No Appointments
    No Hidden Fees
    Don't Like People Touching Your Neck? That's Cool With Us.
Monday: 
Tuesday: 
Wednesday: 
Thursday: 
Friday:
Saturday: 
Sunday: 
12:00 PM – 8:00 PM
12:00 PM – 8:00 PM
12:00 PM – 8:00 PM

12:00 PM – 8:00 PM

12:00 PM – 8:00 PM

10:00 AM – 6:00 PM

Closed
FIRST TIME AND EVERY TIME
Includes any or all of our chiropractic services during your visit.
Want more info? Fill out the form and we will be in touch.
Don't Want Your Neck Touched? That's Cool With Us.
Ready to feel good again? Let's get cracking!
Rid yourself of back pain, realign your spine, and enjoy the freedom to your movements that you haven't experienced since you were a kid with a simple visit to SnapCrack. With a chiropractor in Brickell near the downtown area of Miami, you can easily pop in to visit us whenever you need a spinal adjustment.  
We are proud to offer a no-wait policy, extremely affordable prices, and a great membership offer so that you can treat yourself to professional chiropractic care at a moment's notice. Stop by during your errands or make a special visit to us. You will be seen no matter what in just a few moments for a session with one of our licensed chiropractors and leave ready to take on your day.
Our Three Chiropractic Services
All spines are different, and to benefit your spinal and overall health the best your chiropractor will go through your options and help you work out which treatment type is best for you and your spine. They all cost the same, so you can choose the session best suited to your needs. If you need any small adjustments to your session, for example, to not touch your neck, your chiropractor will be more than happy to comply.
We want you to feel great after your session, so we'll work with you to determine which of our three treatments is best for you.
The Crack
The Crack is one of our most popular options and is based on techniques used around the world for centuries. It is ideal for handling pressure and damage to your spine from the largest variety of sources; from poor posture to handling heavyweight, injuries, and even chronic conditions like sciatica or heart disease.
The Drop
Not every spine can handle The Crack, however, so if you need a gentler option, there is nothing better than The Drop. Using a drop table, your chiropractor will work to adjust your spine with nothing more than the gentle dropping pressure from the table.
The Click
For those who want a gentler option than The Crack, but don't need the delicate touch offered by The Drop, The Click is perfect. Your chiropractor will use a hand-held instrument that produces a forward thrusting motion to adjust your spine from the side. An excellent way to think about this one is that it "clicks" your spine back into place.
Why Chiropractic Care is a Necessary Component to Your Health
There are so many reasons to invest in chiropractic care not just once in your life, but regularly.
Pain Management
The modern work life that often has employees sitting at desks for long hours at a time is not good for the body or for the back, and your spine often takes a hit. Add stress, everyday injury, or sports strains and your back can take a serious beating resulting in consistent aches and pains. A lot of these pains, however, can be reduced or stopped with chiropractic treatment and a spinal adjustment.
Circulation and Nervous System
Every nerve in the body links up to the brain through the spine. It is one of the key gateways between your body and your mind, and a bad back can inhibit this relationship. Pinched nerves and veins can result in poor circulation and communication. Improving your spinal health will then boost blood flow throughout your body and your brain and can even improve messaging so that your immune system is more effective.
Chronic Condition Treatment
Some chronic conditions that have no treatment can be better managed with chiropractic care. Sciatica or sclerosis patients, for example, can find relief in chiropractic therapy regularly.
Follow Up with Our IV Therapy
IV therapy is a rising treatment option throughout the country, but most offer it at extremely high prices. We are committed to helping you boost your health at affordable rates, which is why our vitamin IV boosters cost just $35 for non-members and $19 for members. You have the option of Vitamin C, Vitamin B12, or Zinc – all of which work to boost the strength of your immune system.
Great Prices and Better Membership Deals
For those who wish to try us out or visit us once a month or less, our single standard rate is ideal. For just $29 you can enjoy a chiropractic session whenever you need, but if you want to visit our Brickell chiropractor location more than once a month, we highly recommend our membership.
Designed to save you money after just the second visit, our membership is perfect if you have a back-breaking job or a chronic condition and require regular sessions to stay pain-free. Our membership costs just $39 per month, and in that month, you can enjoy up to six sessions and a discount on our IV vitamin boosters.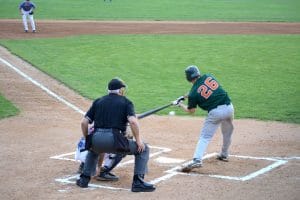 Baseball is a hugely popular sport that many people enjoy. However, injuries can happen while playing the game – whether you are a professional athlete or a novice. The repetitive hitting and throwing motions in baseball put stress on the spine and make players susceptible to strains and back pain. If you notice back pain
Read More »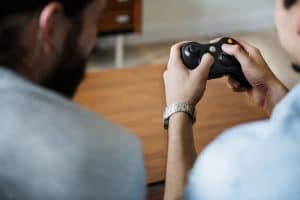 Playing video games is a fun pastime that many people enjoy. However, sitting for long hours can harm your health, particularly when it comes to your spine. Video gaming injuries are becoming increasingly common and include everything from back pain to carpal tunnel syndrome. If you start to experience pain while playing video games, you
Read More »
If you have lower back pain, then you're not alone. Studies show that over half of American adults experience back pain every year. Back pain is a widespread health condition that causes millions of lost workdays every year. Not only can back pain affect your career, but it can also have a significant impact on
Read More »