Walk-In Chiropractors Near Dodge Island
Walk-in Chiropractor In Miami Beach
$29 CHIROPRACTIC ADJUSTMENTS


FIRST TIME AND EVERY TIME​
    No Appointments
    No Hidden Fees
    Don't Like People Touching Your Neck? That's Cool With Us.
Monday: 
Tuesday: 
Wednesday: 
Thursday: 
Friday:
Saturday: 
Sunday: 
12:00 PM – 8:00 PM
12:00 PM – 8:00 PM
12:00 PM – 8:00 PM

12:00 PM – 8:00 PM

12:00 PM – 8:00 PM

10:00 AM – 6:00 PM

Closed
FIRST TIME AND EVERY TIME
Includes any or all of our chiropractic services during your visit.
Want more info? Fill out the form and we will be in touch.
Don't Want Your Neck Touched? That's Cool With Us.
Ready to feel good again? Let's get cracking!
Your day may consist of back-breaking work, but that doesn't mean you should suffer from aches and pains caused by your job. A quick and effective spinal adjustment from your local chiropractor is all you need to improve your spinal health and feel instant relief.
We are a walk-in chiropractor in Miami Beach near Dodge Island, and with our no-wait policy, you can stop on by whenever you need to. You don't need to book an appointment either, making a session with one of our chiropractors the easiest pick-me-up treat you can reward yourself with after a long day at work.
We want you to feel your best, and our winning services are both minutes away and incredibly affordable, so you can treat yourself to the ultimate wellness treat whenever you need a pick-me-up.
Our Services at SnapCrack
We offer two main services here at SnapCrack: chiropractic care and vitamin boosters.
Chiropractic Care
With three chiropractic services to choose from, you can enjoy the relief a session gives you without hurting your body. Some can handle the quintessential chiropractic therapy while others need a more delicate approach. We offer a range of services to help everyone enjoy the relief that comes from chiropractic therapy.
Vitamin Boosters
A healthy spine has been proven to be great for boosting your immune system. The theory behind it is simple: your brain sends messages and receives messages from your body through the spine. If your spine is pinching a nerve, these messages are not going to be sent as efficiently as they can be. By improving your spinal health, you can improve your immune system simply by improving the messaging system in your body.
Combine the benefits of a healthy spine with a boost of essential vitamins to really fight off any infection or virus before it can take hold. Our vitamin boosters are very affordable, especially to our members, making it easy to treat yourself to a vitamin boost when you are starting to feel under the weather.
Choosing the Right Chiropractic Session for Your Body
Though everyone can benefit from chiropractic care, not everyone will benefit from the same service. That is why we offer three great options that vary in intensity to suit all of our clients.
The Crack
The Crack is based on ancient techniques and follows the same principles and methods used around the world. When you think of chiropractic care, The Crack is often what you will imagine. Your licensed chiropractor will manually manipulate your spine and apply pressure, often resulting in that quintessential crack that is immediately followed by relief as gases are released.
This crack is the same as when you crack your knuckles; it does not hurt the body, so you don't need to worry about the sound and can instead focus on how great it feels.
The Click
The Click is a gentler option, where your chiropractor will adjust your spine with a hand-held instrument and work with the flow of your body to click your spine back into place.
The Drop
The gentlest of our services, the drop uses a drop able to gentle position the spine back into its correct position.
Benefits of Chiropractic Care
There are so many benefits to chiropractic care, from the relief of your aches and pains to improved mobility to improved circulation. Our backs can undergo a lot of damage, especially if you work in a labor-intensive job like many available near our Miami Beach chiropractor near Dodge Island. Not caring for our backs, particularly our spines, is a recipe for disaster.
You don't need to live with back pain or don't need to fruitlessly try to work out those muscles knots only to not enjoy the relief you are seeking. Spinal adjustments can help realign the spine back into proper position, removing pressure from your nerves and providing you with the intense relief you are looking for.
Enjoy Affordable Rates on Wellness Care, Guaranteed
We want to make it a no-brainer to get the chiropractic care that you need, which is why our rates are so affordable. Walk right in, see a specialist in moments, and enjoy the intense relief offered during our services for just $29.
If you want to see us more regularly, invest in our budget-friendly membership. For just $39 per month, you can enjoy up to six sessions and a discount on our vitamin boosters. Take advantage of your six sessions, and you can bring the cost per session down to $6.50. Even if you want to visit us twice per month, you'll still see big savings.
You should be able to get the care you need at a very attractive price, so visit us at your SnapCrack location near Dodge Island so we can adjust your spine after a long day working on the docks.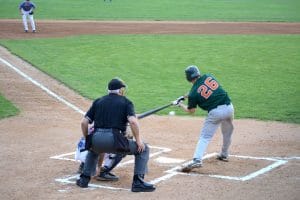 Baseball is a hugely popular sport that many people enjoy. However, injuries can happen while playing the game – whether you are a professional athlete or a novice. The repetitive hitting and throwing motions in baseball put stress on the spine and make players susceptible to strains and back pain. If you notice back pain
Read More »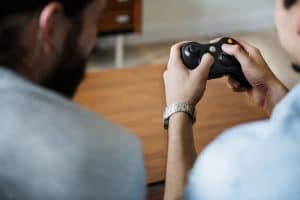 Playing video games is a fun pastime that many people enjoy. However, sitting for long hours can harm your health, particularly when it comes to your spine. Video gaming injuries are becoming increasingly common and include everything from back pain to carpal tunnel syndrome. If you start to experience pain while playing video games, you
Read More »
If you have lower back pain, then you're not alone. Studies show that over half of American adults experience back pain every year. Back pain is a widespread health condition that causes millions of lost workdays every year. Not only can back pain affect your career, but it can also have a significant impact on
Read More »