Walk-in Chiropractors Near Crandon Park
Walk-in Chiropractor In Brickell
$29 CHIROPRACTIC ADJUSTMENTS


FIRST TIME AND EVERY TIME​
    No Appointments
    No Hidden Fees
    Don't Like People Touching Your Neck? That's Cool With Us.
Monday: 
Tuesday: 
Wednesday: 
Thursday: 
Friday:
Saturday: 
Sunday: 
12:00 PM – 8:00 PM
12:00 PM – 8:00 PM
12:00 PM – 8:00 PM

12:00 PM – 8:00 PM

12:00 PM – 8:00 PM

10:00 AM – 6:00 PM

Closed
FIRST TIME AND EVERY TIME
Includes any or all of our chiropractic services during your visit.
Want more info? Fill out the form and we will be in touch.
Don't Want Your Neck Touched? That's Cool With Us.
Ready to feel good again? Let's get cracking!
There are so many different reasons why you might need the help of SnapCrack walk-in chiropractors in Brickell near Crandon Park. You might be suffering from:
Back, neck, shoulder, hip, or leg pain (or a combination of these)
Tense muscles
Still muscles
Joint pain
Pain from an accident or sporting injury
Rotator cuff issues
Migraines and tension headaches
Stress symptoms
Fibromyalgia and other digestive complaints
This is just to mention just a few of the conditions that a chiropractor can help you with. Even if you're not sure whether the pain or mobility issues you are suffering from can be dealt with by a chiropractor, it is certainly worth asking the question; the answer might surprise you and make you feel much better in so many ways.
At SnapCrack, our chiropractic experts manually adjust the spine so that it is back into alignment. The spine, since it is linked to almost every other part of the body via the nervous system, can then lead to everything else being set right once more as well. The pain you have been feeling will reduce drastically, or even be eliminated altogether, and you can go about your life normally once more.
Even if you have visited a chiropractor before, you probably won't have had the experience you will when you visit SnapCrack. That's because we like to do things differently; we think of our clients and their health and wellbeing before anything else, and that doesn't just make us good chiropractors; it makes us the best.
Every practitioner at SnapCrack walk-in Brickell chiropractors near Crandon Park is fully qualified, highly skilled, and totally professional. This means you'll get the best care possible every time you come to us, whether it's a one-off visit or you come on a more regular basis (perhaps for stress relief or because you have ongoing issues).
We are different because no matter who comes through the door or what their problem is, we listen to them. We make no assumptions, we don't pre-prepare treatment plans, we stop and take the time to listen to our clients, ask the right questions, and then determine the best way to treat the problem at hand, whatever it may be.
In addition to our regular chiropractic care, we offer exceptional aftercare. Rather than simply wave our clients goodbye after the treatment is done, we give them the information they need to stay healthy in the future and not have a recurrence of their injury. At SnapCrack walk-in chiropractors near Crandon Park, we understand that pain affects people physically and mentally, and knowing this means we can get to work much more effectively.
If a well-trained chiropractor were to assess a client, they should very quickly be able to understand the symptoms that are being presented and then carry out work that will eliminate those symptoms. That's the basis of chiropractic medicine.
The difference between this method and the one used at SnapCrack is that we do more than this; we look for the root cause of the pain and suffering as well as dealing with the current symptoms. We're not doing this to offer a quick fix; we're in it to make our clients feel better for the long term, and ideally for the rest of their lives.
If you are in pain and you come to SnapCrack with a chiropractic complaint, we will treat you. We will go the extra mile and take the additional steps needed to ensure that pain does not come back if this is at all possible.
We're a Walk-In Clinic – No Waiting Necessary
We've already explained how different SnapCrack is to many other chiropractors, but there is more. The fact that we are a walk-in chiropractor near Crandon Park means we can help even more people, and help them more quickly, than ever before.
This is our ultimate aim for SnapCrack, and not requiring an appointment is the best way to do this. We are open to everyone who might need us, no matter how their injury occurred, or even what age there is since there are no limits when it comes to chiropractic medicine. It's an easy thing for you to visit SnapCrack, especially as we're so conveniently located.
If you need to see a chiropractor, you will most likely have a reason. Either you will be in pain, or you will be suffering from a long-term condition, or you will be feeling stressed about a specific event. All of these things are time-sensitive; you will want the issue dealt with sooner rather than later.
So why make an appointment somewhere and then wait, your anxiety levels rising? Don't. Come to SnapCrack walk-in chiropractors near Crandon Park instead and ensure you get the best treatment in the quickest time.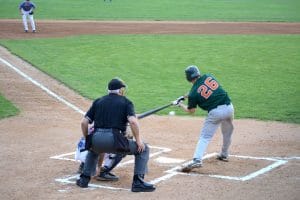 Baseball is a hugely popular sport that many people enjoy. However, injuries can happen while playing the game – whether you are a professional athlete or a novice. The repetitive hitting and throwing motions in baseball put stress on the spine and make players susceptible to strains and back pain. If you notice back pain
Read More »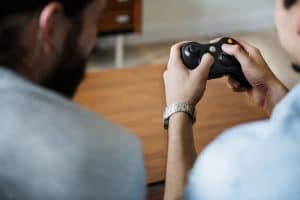 Playing video games is a fun pastime that many people enjoy. However, sitting for long hours can harm your health, particularly when it comes to your spine. Video gaming injuries are becoming increasingly common and include everything from back pain to carpal tunnel syndrome. If you start to experience pain while playing video games, you
Read More »
If you have lower back pain, then you're not alone. Studies show that over half of American adults experience back pain every year. Back pain is a widespread health condition that causes millions of lost workdays every year. Not only can back pain affect your career, but it can also have a significant impact on
Read More »