Walk-in Chiropractors Near Collins Ave
Walk-in Chiropractor In Miami Beach
$29 CHIROPRACTIC ADJUSTMENTS


FIRST TIME AND EVERY TIME​
    No Appointments
    No Hidden Fees
    Don't Like People Touching Your Neck? That's Cool With Us.
Monday: 
Tuesday: 
Wednesday: 
Thursday: 
Friday:
Saturday: 
Sunday: 
12:00 PM – 8:00 PM
12:00 PM – 8:00 PM
12:00 PM – 8:00 PM

12:00 PM – 8:00 PM

12:00 PM – 8:00 PM

10:00 AM – 6:00 PM

Closed
FIRST TIME AND EVERY TIME
Includes any or all of our chiropractic services during your visit.
Want more info? Fill out the form and we will be in touch.
Don't Want Your Neck Touched? That's Cool With Us.
Ready to feel good again? Let's get cracking!
Looking at the people around you, it's likely that at least a third of them are suffering from some kind of back pain. Maybe you are one of them. That back pain can easily become worse over time, even incorporating the hips, neck, shoulders, and legs. It all comes down to a problem with the spine, and it might be just minutely out of place.
A good chiropractor can fix this problem. The SnapCrack walk-in chiropractor in Miami Beach near Collins Ave is ideally placed to help you not just now but in the future, too, by offering you the advice and information you need to prevent the injury from reoccurring, and to prevent additional injuries too.
By physically realigning the spine, expert chiropractors are able to completely eliminate pain from all around the body. Not only this, but mobility will become better too. This makes work, relationships, fun, and general day to day living so much easier.
Come To The Walk-In Clinic
At SnapCrack, we are rightly proud of how we help so many people. We are proud of how we can give them their lives back and allow them to do things that would have been impossible before. There have been countless clients who have been in pain, who came to us for assistance, and who left feeling pain-free and happy. It's an amazing feeling to be able to offer this help, as well as the after-care guidance that goes along with it.
We are different from other chiropractors. We don't ask that you make an appointment; we just ask you to come to us when you need chiropractic assistance at any time. If you are in pain, visit us. If you need your spine realigned and manually manipulated, visit us.
If you don't know whether we can help you or not, visit us. We will answer your questions honestly and thoroughly, giving you complete peace of mind that you have made the right choice by going to a walk-in Miami Beach chiropractor clinic near Collins Ave.
A Comfortable Environment
We're very proud of the help and support we can offer at SnapCrack, and this relates to every part of our clinic and our staff. We know that some people are wary of medical clinics, perhaps due to bad experiences in the past, or simply because they don't know what is going to happen to them.
We aim to make our walk-in clinic as comfortable as possible, taking away the worry and replacing it with a much more relaxed feeling. Not only is this better for your mental health, but it's a good way to start protecting your physical health as well.
We also take the time to explain the procedure we intend to carry out. We let the patient know what we will be doing and why. We teach them how it will help them and why they are in pain. It's this ability to give the patient all the information they need to live a healthy, happy life long after we have eliminated their pain that makes SnapCrack a special kind of chiropractor.
Listening is something that all medical professionals should do, but it's not something that always happens. However, we know that by listening when people come to walk-in chiropractors near Collins Ave, we can get to the heart of the issue and not only treat the symptoms but the root cause of it too. This is not simply a quick fix but a long term cure that will help well into the future.
Chiropractic Medicine Is For All
There are no limits on who we can treat at SnapCrack. The beauty of chiropractic treatments is that anyone, no matter what age, can benefit. We can help everyone who comes to us since chiropractic medicine truly is for all. This is because it is a non-invasive and completely natural procedure, and that means you can rest assured it is safe.
It also works, and SnapCrack has many happy clients to show that this is the case. We will take care of you in a sensitive, dedicated way, offering the right kind of treatment for your particular problem. These problems could include:
Back, leg, hip, shoulder, and neck pain
Muscle tension and stiffness as well as muscle spasms
Pregnancy pains
Fibromyalgia symptoms
Stress
Migraines and tension headaches
Rotator cuff injuries
Joint pain
What's more, you don't have to be suffering from any pain in order to feel the benefits of a chiropractor's work. By realigning the spine, your body will be relieved of tension, and your stress levels will dissipate. If you are worried about something you have to do, from sitting an exam to taking a job interview, a visit to walk-in chiropractors near Collins Ave could make a huge difference, allowing you to feel much more at ease and relaxed.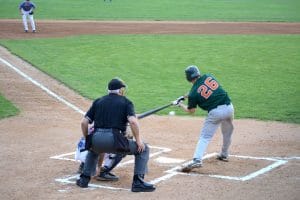 Baseball is a hugely popular sport that many people enjoy. However, injuries can happen while playing the game – whether you are a professional athlete or a novice. The repetitive hitting and throwing motions in baseball put stress on the spine and make players susceptible to strains and back pain. If you notice back pain
Read More »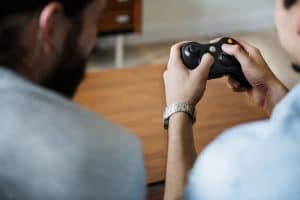 Playing video games is a fun pastime that many people enjoy. However, sitting for long hours can harm your health, particularly when it comes to your spine. Video gaming injuries are becoming increasingly common and include everything from back pain to carpal tunnel syndrome. If you start to experience pain while playing video games, you
Read More »
If you have lower back pain, then you're not alone. Studies show that over half of American adults experience back pain every year. Back pain is a widespread health condition that causes millions of lost workdays every year. Not only can back pain affect your career, but it can also have a significant impact on
Read More »