Walk-in Chiropractors Near City Center
$29 CHIROPRACTIC ADJUSTMENT
SNAPCRACK CHIROPRACTIC
Near City Center
$29 CHIROPRACTIC ADJUSTMENTS


FIRST TIME AND EVERY TIME!
    No Appointments
    No Hidden Fees
    Don't Like People Touching Your Neck? That's Cool With Us.
Address: 6879 Collins Ave, Miami Beach, FL 33141
Monday: 
Tuesday: 
Wednesday: 
Thursday: 
Friday:
Saturday: 
Sunday: 
12:00 PM – 8:00 PM
12:00 PM – 8:00 PM
12:00 PM – 8:00 PM

12:00 PM – 8:00 PM

12:00 PM – 8:00 PM

10:00 PM – 6:00 PM

Closed
FIRST TIME AND EVERY TIME
Includes any or all of our chiropractic services during your visit.
Want more info? Fill out the form and we will be in touch.
Don't Want Your Neck Touched? That's Cool With Us.
Ready to feel good again? Let's get cracking!
If you suffer from back pain, know that you are not alone. In fact, as many as one-third of the whole population has a problem with their back. For some, it's a big problem they know they have to deal with. For others, it's something they live with every day, something that they have almost gotten used to, and that's just as big a problem.
Why should anyone have to get used to being in pain? It's not fair, and it's not right, but that is why our SnapCrack walk-in chiropractor in Miami Beach, near City Center, is here to help. We want to help put things back the way they should be.
At SnapCrack, we specialize in treating people who are in pain not just because of their backs, but because of issues throughout their bodies. However, chiropractors know that the spine is linked to every other part of the body, and if that is misaligned, it can cause pain in the legs, hips, neck, and shoulders.
It can cause digestive problems. It can cause headaches, even migraines. It can cause many different ailments that most people probably wouldn't associate with chiropractic help. Yet we can help, and we do help.
Choosing A Walk-In Clinic
If you are suffering from pain that you know a chiropractor can treat, or you've even been told by your doctor that you need a chiropractor's help, or even if you're in pain and you're not sure whether a chiropractor is a right place to go to, come to Miami Beach chiropractor SnapCrack.
We can treat many different areas of pain and discomfort, and if we can't help you, we'll let you know; but what if we could help you? What if you took a chance and asked the question, just to see and then found out that we could remove your pain and make you more mobile again? It would certainly be worth a few moments of your time and ours to ask the question.
At SnapCrack, we'll never promise you one thing and then under-deliver. We'll be honest from the start, and if there is something we can't help you with, we'll let you know before any work is done. It's the fairest solution, and being fair is something we stick to all the time.
As for us being walk-in chiropractors, that's a fabulous reason to speak to us and use our services. Rather than having to wait for a long time to get an appointment, you can simply come to us and speak to an expert. Our chiropractors are fully trained and eminently qualified to handle your problem with ease and efficiency, so there is no need to wait to be treated; come to us today and be seen in hours rather than days (or weeks, or months).
We Are Relaxed And Caring
No one likes going to see a health clinic. If they have to go, it means they are in pain, and they are suffering. It might mean they have been in an accident or had an injury, and be struggling with their mental health, too. So, of course, we understand that people might be worried about visiting us.
Being nervous is common. However, the experts at SnapCrack can quickly put clients at ease. You are sure to receive a warm, friendly welcome from our team. This alone will make you more relaxed and ready to be treated.
So that we can help as many people as possible, we've made our clinic as comfortable as possible, ensuring that even the most nervous of patients are happy to come in and speak to our team. Once inside, and once they have discussed their problems and options, the treatment can begin, so it makes sense to try – you could be pain-free so much more quickly than you thought.
Our clinic is easy to find and conveniently located to enable everyone to have access, no matter who they are and what they need from us. As a walk-in clinic, there is no need to make an appointment, and you can come to us when you need to, ready to be seen with just a short wait (depending on how many people have come in before you).
When we say SnapCrack can treat everyone, we mean it. There are no annoying age restrictions on chiropractic medicine, which means everyone, from children to the elderly, can benefit from chiropractic care and treatment should they need it. This just proves that chiropractic medicine is the ideal solution to many different issues; it helps everyone when it's done by friendly professionals like the chiropractors at SnapCrack.
Don't forget, a chiropractor's main aim might be to adjust and realign the spine, but this isn't just to fix back pain. The spine is linked to many areas all over the body, so keeping it aligned is important. Alignment can reduce migraines, fibromyalgia, stress, muscle tension, pregnancy pain, and much more.
You can even enjoy chiropractic treatment if you're not feeling pain at all – your back might be out of alignment, and you haven't noticed, but once it is fixed, you'll definitely feel the difference.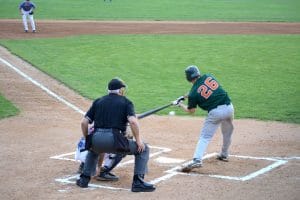 Baseball is a hugely popular sport that many people enjoy. However, injuries can happen while playing the game – whether you are a professional athlete or a novice. The repetitive hitting and throwing motions in baseball put stress on the spine and make players susceptible to strains and back pain. If you notice back pain
Read More »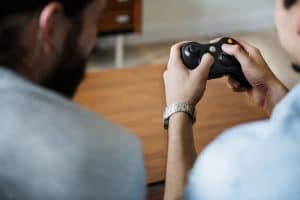 Playing video games is a fun pastime that many people enjoy. However, sitting for long hours can harm your health, particularly when it comes to your spine. Video gaming injuries are becoming increasingly common and include everything from back pain to carpal tunnel syndrome. If you start to experience pain while playing video games, you
Read More »