Walk-in Chiropractors Near Buena Vista
Walk-in Chiropractor In Brickell
$29 CHIROPRACTIC ADJUSTMENTS


FIRST TIME AND EVERY TIME​
    No Appointments
    No Hidden Fees
    Don't Like People Touching Your Neck? That's Cool With Us.
Monday: 
Tuesday: 
Wednesday: 
Thursday: 
Friday:
Saturday: 
Sunday: 
12:00 PM – 8:00 PM
12:00 PM – 8:00 PM
12:00 PM – 8:00 PM

12:00 PM – 8:00 PM

12:00 PM – 8:00 PM

10:00 AM – 6:00 PM

Closed
FIRST TIME AND EVERY TIME
Includes any or all of our chiropractic services during your visit.
Want more info? Fill out the form and we will be in touch.
Don't Want Your Neck Touched? That's Cool With Us.
Ready to feel good again? Let's get cracking!
If you work around Buena Vista, there's a pretty high chance you have something to do with Disney World. Making sure that dreams come true for every Buena Vista visitor can take a lot out of you and put a lot of strain on your body.
Whatever your occupation, it's likely that you'll be using a particular part of your body so much that it aches at the end of the day; even having to sit for hours in an office can cause your back to feel like it needs some TLC.
Well, near Buena Vista, TLC isn't too hard to find. Our SnapCrack Brickell chiropractor location is perfect for helping your body to recuperate after you've pushed it to its limits, or even if you want to de-stress and treat yourself. Simply speak to one of our experts and receive an appropriate chiropractic alignment for your needs, hassle-free. Any and all of our chiropractic services that you need during your visit are included in the low cost of $29.
We make chiropractic services simple with our body alignment techniques. If you're getting pains around your body, tingles, aches, and more, it could be that your body requires some alignment. Intense pain is horrible but happens to all of us at some points in our lives, whether it's from working too hard, suffering an injury, or just from getting older.
As soon as you start to feel pain, you may start to worry. Pain means typically going to see the doctor, which means having to deal with insurance companies or suffer steep bills. It's no wonder that many people decide to just grind their teeth and work through the pain or take medicines that mask the pain instead of deal with its root cause. Fortunately, there's another option that will help rid you of the pain without the headaches!
With chiropractic care, you don't need to ask for your doctor's permission, and you can quickly get a treatment that actively targets the source of your pain. With SnapCrack, we make this simple and direct, you don't need to book and can walk in to get relief fast thanks to our no-wait policy. You can get The Crack, The Drop, or The Click, three techniques that can help your pain in different ways.
The Crack
The Crack involves simply applying pressure to select joints, taking them beyond their normal range. This creates a cracking sound, which is the joint capsule experiencing a small period of negative internal pressure, pulling nitrogen through its membrane, and creating a cracking sound. This is the most common chiropractic adjustment technique, and it helps to enhance the mobility of your joints, as well as reducing your aches throughout your spine and the rest of your body. This technique can give you fast pain relief.
The Drop
If your back doesn't crack and you still feel like you need relief, or if you are intimidated by the moderate thrust level of The Crack, you should try The Drop. The drop involves the use of The Thompson drop-table technique, which uses a drop table to elevate the area that needs attention so it can receive a gentle, quick thrust as the section drops. This doesn't usually cause a crack sound, but it is a useful technique at reducing pains.
The Click
If the Drop doesn't take your fancy, or if you just want to be extra thorough, try The Click, which gently clicks the vertebrae in place and is a much milder technique. It's performed with a hand-held instrument to help low-impact force be delivered to the key points across the vertebrae. The Click doesn't produce any protective response from the nervous system but allows you to enjoy a quick, painless alignment.
Alignment seeks to right the wrongs of physical or mechanical stress, which can shift vertebrae. This can be caused by long days on your feet, sitting in an office chair in the wrong position, lifting, pushing – all manner of workplace necessities.
When these vertebrae are shifted, their new positions can cause compression of significant nerves, which can cause damage in the long run and can make you feel tingles, throbs, or stabs of pain in many places throughout your body. Chiropractic adjustments adjust these vertebrae, helping to allow the nerves to perform their duty correctly without painful side-effects.
Come to our chiropractor in Brickell near Buena Vista and get treated without waiting for $29. We also offer a membership program if you want to experience the benefits of chiropractic care regularly.
For $39, you can come and get a $29 treatment 6 times a month, perfect to help you get out there and perform, whether you're on your feet bringing joy to kids or on your back making sure rollercoasters are sufficiently thrilling.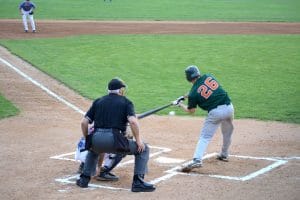 Baseball is a hugely popular sport that many people enjoy. However, injuries can happen while playing the game – whether you are a professional athlete or a novice. The repetitive hitting and throwing motions in baseball put stress on the spine and make players susceptible to strains and back pain. If you notice back pain
Read More »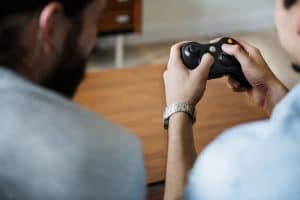 Playing video games is a fun pastime that many people enjoy. However, sitting for long hours can harm your health, particularly when it comes to your spine. Video gaming injuries are becoming increasingly common and include everything from back pain to carpal tunnel syndrome. If you start to experience pain while playing video games, you
Read More »
If you have lower back pain, then you're not alone. Studies show that over half of American adults experience back pain every year. Back pain is a widespread health condition that causes millions of lost workdays every year. Not only can back pain affect your career, but it can also have a significant impact on
Read More »