Walk-in Chiropractors Near Brickell Key
Walk-in Chiropractor In Brickell
$29 CHIROPRACTIC ADJUSTMENTS


FIRST TIME AND EVERY TIME​
    No Appointments
    No Hidden Fees
    Don't Like People Touching Your Neck? That's Cool With Us.
Monday: 
Tuesday: 
Wednesday: 
Thursday: 
Friday:
Saturday: 
Sunday: 
12:00 PM – 8:00 PM
12:00 PM – 8:00 PM
12:00 PM – 8:00 PM

12:00 PM – 8:00 PM

12:00 PM – 8:00 PM

10:00 AM – 6:00 PM

Closed
FIRST TIME AND EVERY TIME
Includes any or all of our chiropractic services during your visit.
Want more info? Fill out the form and we will be in touch.
Don't Want Your Neck Touched? That's Cool With Us.
Ready to feel good again? Let's get cracking!
The island of Brickell Key is as close as one can possibly get to an island paradise, but it also grants residents a long list of perks that comes from being so close to a dynamic urban hub. If you are living in this idyllic setting, then you are sure to enjoy everything it has to offer, from the white sandy private beach to the tennis and basketball courts. To ensure that you can make the most out of everything your island has to offer, having a healthy body that's free from aches and pains is essential. 
Whether you are suffering from a condition such as tennis elbow or having to deal with the consequences of carrying tension in your shoulders, physical symptoms shouldn't prohibit you from enjoying this marvelous island to the fullest. Our SnapCrack chiropractor in Brickell, close to Brickell Keys, offers fast and cost-effective relief from physical ailments to help clients live their healthiest, most active lives. 
Why is Chiropractic Care Important for a Healthy Lifestyle?
Our no-wait, walk-in services are explicitly focused on a client's needs, making our $29 treatment a simple and effective option for those looking to enjoy a healthy lifestyle to the fullest. 
There are various ways that chiropractic care can help a client get in peak physical condition, from improving neurological health to muscle strength, flexibility, range of motion, and physical functioning. Our treatments can also be focused on the easing of chronic pains and recovery from injuries or as a preventive measure that improves overall health. 
Chiropractic care can help with both general well-being and specific ailments. 
Symptom Focused Treatments
For those who feel a specific pain or ailment is holding them back from a healthy lifestyle, we offer a range of symptom-focused treatments at our Brickell chiropractor location.
Back Pain 
Back pain, or a simple misalignment of the spine, can have devastating effects on your ability to maintain a healthy and active lifestyle. At SnapCrack, we have a range of hassle-free treatments available to make sure you have the energy you need to enjoy all that Brickell Key has to offer, pain-free.
The Crack is one of the most commonly used chiropractic treatments worldwide. It is a solution that enhances joint mobility and prevents aches and pains. This treatment works by utilizing a sophisticated array of manual adjustments that allow gas to escape through the joint capsules. 
The Drop uses a drop table to enhance spinal adjustments. The doctor applies a gentle thrust while a section of the body drops, meaning this lighter treatment is preferred by some due to its lack of required twisting.
The Click treatment involves the use of a hand-held instrument that is applied to the vertebrae using a quick, light force, creating what can be described as a clicking, rather than cracking effect.
Knee Pain 
Knee pain is an all too common problem and can seriously affect your ability to be active and use a full range of motion. Receiving chiropractic adjustments helps to alleviate physical pain and stress, as well as stimulating recovery. 
Neck Pain 
Neck pain can damage the lives of anyone who experiences it. Still, with the potential to impact swimming and sunbathing, residents of Brickell Keys are perhaps even more threatened by this specific ailment. 
Hip Pain 
While common in older generations, hip pain can also be the result of sporting injuries. It presents a particular challenge to people of any age who wish to live an active life. Since the hip provides the fundamental support for the upper body, hip health is vital for one to be able to walk and move freely, this is why visiting a hassle-free chiropractor is so important. 
Vitamin Therapy 
Our vitamin therapies work to boost your immune system and help tackle fatigue, among other health benefits. Unlike oral supplements, which are broken down in the digestive tract, intramuscular injections work by delivering the vitamin directly into the body's tissues, to ensure full and fast absorption of their active ingredients. SnapCrack offers three different vitamin therapy treatments, Vitamin B12, Vitamin C, and zinc. 
Vitamin B12 is used to increase your energy, optimize your metabolism, protect against heart disease, support nerves, treat anemia, and supplement a vegetarian or vegan diet.
Vitamin C can be used for a variety of different purposes. It has health benefits like reducing the risk of chronic diseases, managing high blood pressure, preventing heart disease, boosting immunity, improving cognitive functions, and making sure iron levels are healthy. Additionally, it is often used for its aesthetic impacts: it increases the brightness and quality of the skin, as well as promotes the creation of collagen to combat the signs of aging.  
Zinc is a trace element used to promote a healthy immune system. Some of the specific benefits of zinc therapy include regulation of immune function, improved learning and memory, improved fertility, faster wound healing, illness prevention (including the common cold), and muscular degeneration.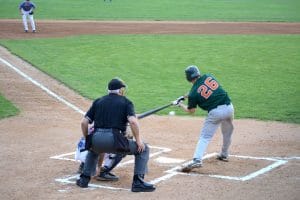 Baseball is a hugely popular sport that many people enjoy. However, injuries can happen while playing the game – whether you are a professional athlete or a novice. The repetitive hitting and throwing motions in baseball put stress on the spine and make players susceptible to strains and back pain. If you notice back pain
Read More »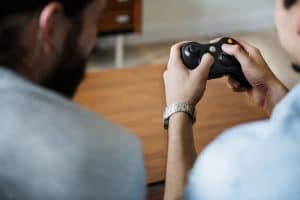 Playing video games is a fun pastime that many people enjoy. However, sitting for long hours can harm your health, particularly when it comes to your spine. Video gaming injuries are becoming increasingly common and include everything from back pain to carpal tunnel syndrome. If you start to experience pain while playing video games, you
Read More »
If you have lower back pain, then you're not alone. Studies show that over half of American adults experience back pain every year. Back pain is a widespread health condition that causes millions of lost workdays every year. Not only can back pain affect your career, but it can also have a significant impact on
Read More »