Walk-In Chiropractors Near Brickell Hammock
Walk-in Chiropractor In Brickell
$29 CHIROPRACTIC ADJUSTMENTS


FIRST TIME AND EVERY TIME​
    No Appointments
    No Hidden Fees
    Don't Like People Touching Your Neck? That's Cool With Us.
Monday: 
Tuesday: 
Wednesday: 
Thursday: 
Friday:
Saturday: 
Sunday: 
12:00 PM – 8:00 PM
12:00 PM – 8:00 PM
12:00 PM – 8:00 PM

12:00 PM – 8:00 PM

12:00 PM – 8:00 PM

10:00 AM – 6:00 PM

Closed
FIRST TIME AND EVERY TIME
Includes any or all of our chiropractic services during your visit.
Want more info? Fill out the form and we will be in touch.
Don't Want Your Neck Touched? That's Cool With Us.
Ready to feel good again? Let's get cracking!
The stress of a workday is carried in your back and in your spine. That is why we offer incredible rates to all of our customers and a no-wait policy that applies to everyone. Stop in from your way home to SnapCrack's chiropractor in Brickell near Brickell Hammock from the downtown area or pop in on your way to work. You will always be guaranteed a session within moments of you visiting us. Sessions are fast and effective as well, meaning it is easier than ever to simply visit and receive top-notch chiropractic care in-between your busy schedule.
Our Chiropractic Services
SnapCrack's chiropractic services are all priced the same, so you can choose the right service to best suit your spinal health. For those who visit us once a month or who want to try our services for the first time, you can enjoy a single session rate of $29.
If you loved your session and would want to treat yourself twice a month or more, then we highly recommend our membership. You'll save overall the moment you visit our Brickell chiropractor location near Brickell Hammock a second time in one month.
That's because, for just $39/m, you can enjoy six sessions included. Go to all of them, and that membership price works out to just $6.50 per session.
The Click
The Click works with your spine. Your licensed chiropractor will use a handheld instrument that uses gentle thrusts to adjust your spine in minutes. It is a gentle and effective way of clicking your spine back into place.
The Drop
Even more gentle treatment is The Drop. In the Drop, your chiropractor will use a drop table to provide the downwards pull necessary to then adjust your spine.
The Crack
The Crack is the most famous chiropractic treatment around the world and is based on ancient techniques professionals have been using for centuries. It is what you probably have in mind when you think about a spinal adjustment.
Your professional chiropractor will manually adjust your spine and use force to push your spine back into its proper position. This downward force or careful twists cause an eruption of the natural gas in your joints. This release of gas causes the crack you'll hear, and it is no different than cracking your knuckles. It can be hard on some people's spines, however, which is why you will discuss with your chiropractor before your session to decide on the right treatment.
Chiropractic Care Perfect for a Variety of Everyday Ailments
Chiropractic care can help with so many different problems and ailments:
Back or Neck Pain
Headaches
Weakened Immune System
Difficulty Moving
Lethargy
Your spine is the main gateway between your brain and your body. Aside from your head and your heart, it is the most important area on the body, and it needs to be taken care of. Our chiropractic therapy sessions are the perfect way to do this.
Chiropractic Care for a Variety of Chronic Conditions
Chiropractic care is useful for those suffering from a variety of chronic conditions, from those with spine-related issues like sclerosis or sciatica, all the way to those suffering from arthritis, fibromyalgia, obesity, asthma, allergies, and even heart disease.
Our IV Therapy Services
We offer our IV therapy at some of the most affordable rates you will find. For walk-ins and non-members, our boosters cost just $35 per session. For members, this amount is dropped down to $19 per session.
IV Therapy to Boost Your Immune System
Chiropractic therapy has been proven to actually boost your immune system simply by improving the flow of information along your spine. The body sends out early warning signals to the brain when a new foreign body enters the system. A healthy spine can facilitate speedy delivery of this message, meaning your brain can send your immune system to fight the intruder before you get sick.
This immune-boosting benefit isn't where we decided to stop, however, which is why we now also offer vitamin booster IV therapy. Zinc, Vitamin C, and Vitamin B12 all work to boost the immune system and your body's internal systems. You can improve your immune system with a vitamin boost and with a chiropractic session in one afternoon.
Visit Us Today and Experience the Difference
Our prices are designed to be walk-in friendly and even more attractive to those who want and need to treat themselves to regular chiropractic treatments. If your back or neck hurt, and no amount of massaging or muscle pain cream seems to work, then the issue is likely in your spine. Don't attempt to adjust it on your own and instead visit us. Our no-wait policy and affordable rates make us the ideal destination to fit into your busy schedule whether you work, play, or simply drive Brickell Hammock regularly.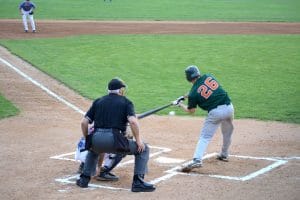 Baseball is a hugely popular sport that many people enjoy. However, injuries can happen while playing the game – whether you are a professional athlete or a novice. The repetitive hitting and throwing motions in baseball put stress on the spine and make players susceptible to strains and back pain. If you notice back pain
Read More »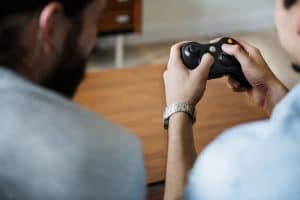 Playing video games is a fun pastime that many people enjoy. However, sitting for long hours can harm your health, particularly when it comes to your spine. Video gaming injuries are becoming increasingly common and include everything from back pain to carpal tunnel syndrome. If you start to experience pain while playing video games, you
Read More »
If you have lower back pain, then you're not alone. Studies show that over half of American adults experience back pain every year. Back pain is a widespread health condition that causes millions of lost workdays every year. Not only can back pain affect your career, but it can also have a significant impact on
Read More »