Walk-in Chiropractors Near Brickell City Centre
Walk-in Chiropractor In Brickell
$29 CHIROPRACTIC ADJUSTMENTS


FIRST TIME AND EVERY TIME​
    No Appointments
    No Hidden Fees
    Don't Like People Touching Your Neck? That's Cool With Us.
Monday: 
Tuesday: 
Wednesday: 
Thursday: 
Friday:
Saturday: 
Sunday: 
12:00 PM – 8:00 PM
12:00 PM – 8:00 PM
12:00 PM – 8:00 PM

12:00 PM – 8:00 PM

12:00 PM – 8:00 PM

10:00 AM – 6:00 PM

Closed
FIRST TIME AND EVERY TIME
Includes any or all of our chiropractic services during your visit.
Want more info? Fill out the form and we will be in touch.
Don't Want Your Neck Touched? That's Cool With Us.
Ready to feel good again? Let's get cracking!
Chiropractic care is the perfect self-care treat to help you feel better than you have in years, and with a convenient chiropractor in Brickell near the new Brickell City Centre, treating yourself has never been easier. Enjoy a no-wait policy that will have you feeling relief that only a licensed chiropractor can provide in moments, and never again worry about needing to book an appointment and fight through hectic traffic to get there.
Our practitioners will help you readjust your spine, relieve pressure off of sensitive nerves, and improve circulation throughout your back and neck. With so many great benefits and affordable rates, we want to make it the easiest decision to treat yourself to the care that you deserve.
Benefits of Chiropractic Care
There are so many reasons to invest in spinal adjustments by professional chiropractors. From pain relief to even an immune boost, you'll feel better in minutes after a visit to SnapCrack.
Reduced Aches and Pains
Misaligned spines cannot hold your body's weight as effectively, can pinch on any of the sensitive nerves that run along your spine, and can even cause headaches. By adjusting your spine with a professional, you can work to reduce or even eliminate many of the aches and pains you experience in your back and neck.
Improved Circulation and Mobility
By adjusting your spine pinched nerves can be eased and improve the circulation throughout your body. Fatigue is a common issue by those with spinal issues because a misaligned spine can often reduce the circulation of blood through the brain. It is for this reason chiropractic care can also be a useful tool in managing blood pressure and reducing the risk of clots.
Boosted Immune System
Studies have shown that the body sends early warning signs to the brain along the spine. If these nerves are pinched, the warning either doesn't make it to the brain, or it takes longer, allowing foreign bodies like viruses to spread and multiply. Chiropractic adjustments have been used to improve the immune system in this way, simply by allowing faster and more effective communication between your brain and your body.
Ideal for Chronic Conditions
Chronic conditions, like sciatica, are perfect fits for chiropractic treatment. Though it is not a cure, it is one of the most effective tools at helping those who experience chronic pain due to a malformed spine or pinched nerves.
Our Chiropractic Treatments
Not everyone's spine is the same, which is why we offer three different chiropractic treatments so that you can get the care that suits your body best. With three options to choose from, you can choose the option you feel best with.
The Drop
The Drop is our most gentle treatment where you lie down on the chiropractic table. It is adjusted to match up your leg length and to your neck.
This table drops only a few centimeters near your spine, and your chiropractor will use this drop with manual manipulation to adjust your spine. There is some noise, but that is from the drop table and is nothing to worry abouts.
The Click
The Click also has you lying on your front, only this time instead of using a drop table your chiropractor will be using a hand-held device and use that to push your spine into place.
The Crack
The Crack is based on the oldest and most popular chiropractic treatment around the world. It can and is adjusted to suit what you need specifically as well, so if you have a kink in your neck you cannot seem to get rid of, we'll sort you out in no time. 
Our Vitamin IV Therapy Treatments
We also offer vitamin boosters to help you improve your immune system from the ground up. You have the choice of Zinc, Vitamin C, or Vitamin B12.
Walk-in visits and a no-wait policy are not the only way we work to make chiropractic care accessible to everyone. We also offer some of the most affordable rates for both our chiropractic treatment options and for our IV therapy.
Single Visit
For those who want to visit us once a month or less, single-visit prices are ideal. For just $29 you will be able to enjoy one of our three treatments. This is a flat rate the first time and every time after that.
Our IV therapy treatments are also one of the most affordable options out there and will cost you just $35 per treatment.
Membership 
If you want to visit us more than once a month, then we highly recommend our membership, which costs just $39 per month. With the membership, you will enjoy 6 chiropractic sessions per month and a discount on the IV therapy boosters to a price of $19.
If you take advantage of all of your available sessions, you can bring the cost per visit down to $6.50!
See the Difference Yourself at Our Location Near Brickell City Centre
You need to truly feel the difference to understand how chiropractic therapy and IV boosters can truly help you seize the day, so come on by. Visit our Brickell chiropractor location near Brickell City Centre at any time and enjoy your first session within moments.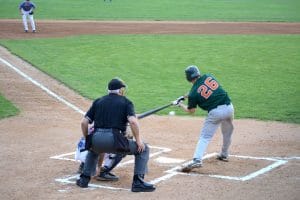 Baseball is a hugely popular sport that many people enjoy. However, injuries can happen while playing the game – whether you are a professional athlete or a novice. The repetitive hitting and throwing motions in baseball put stress on the spine and make players susceptible to strains and back pain. If you notice back pain
Read More »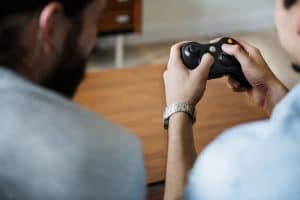 Playing video games is a fun pastime that many people enjoy. However, sitting for long hours can harm your health, particularly when it comes to your spine. Video gaming injuries are becoming increasingly common and include everything from back pain to carpal tunnel syndrome. If you start to experience pain while playing video games, you
Read More »
If you have lower back pain, then you're not alone. Studies show that over half of American adults experience back pain every year. Back pain is a widespread health condition that causes millions of lost workdays every year. Not only can back pain affect your career, but it can also have a significant impact on
Read More »