Walk-In Chiropractors Near Biscayne Point
Walk-in Chiropractor In Miami Beach
$29 CHIROPRACTIC ADJUSTMENTS


FIRST TIME AND EVERY TIME​
    No Appointments
    No Hidden Fees
    Don't Like People Touching Your Neck? That's Cool With Us.
Monday: 
Tuesday: 
Wednesday: 
Thursday: 
Friday:
Saturday: 
Sunday: 
12:00 PM – 8:00 PM
12:00 PM – 8:00 PM
12:00 PM – 8:00 PM

12:00 PM – 8:00 PM

12:00 PM – 8:00 PM

10:00 AM – 6:00 PM

Closed
FIRST TIME AND EVERY TIME
Includes any or all of our chiropractic services during your visit.
Want more info? Fill out the form and we will be in touch.
Don't Want Your Neck Touched? That's Cool With Us.
Ready to feel good again? Let's get cracking!
Life next to the ocean is as thrilling as it is relaxing, but if your usual lounge on the beach doesn't help to rid the stress from your shoulders, the team at SnapCrack is here for you. We are a walk-in chiropractor in Miami Beach near Biscayne Point, so you can pop into one of our locations and enjoy the incredible, speedy relief that can only come from a licensed chiropractor.
We have a no-wait policy so that you can stop by whenever you need a chiropractic adjustment. Don't worry about booking ahead and forget those hectic days of trying to rush to your appointment after work; simply come visit us, and we'll work to make you feel great again.
Why Treat Yourself to a Chiropractic Session?
There are so many great benefits to enjoy when you trust your spine to the hands of our specialists.
Pain Relief
With careful spinal manipulation, our professionals can help ease the spine back into its correct position. This makes it ideal for dealing with pain from incorrect posture and pinched nerves. If you have sciatica, a bad back, or other spinal issues, chiropractic therapy can provide targeted relief for your aches and pains.
Improved Mobility
Back pain greatly inhibits the full range of motion that your body should be capable of, which is why professional chiropractic therapy can be so useful in boosting your mobility. Ease your aches and pains and fix the issues causing the pain, and you can improve your mobility at the source.
Boost Circulation
The spine carries some of the most important nerves and veins in the body. It is how your brain sends its critical messages throughout your body and where it gets its supply of blood and oxygen. When a nerve is pinched, your circulation can suffer, but through chiropractic therapy, you can adjust your spine and relieve the pinch, improving the flow of blood and oxygen throughout your system.
Stress Buster
Stress can work on a negative feedback loop, meaning that it is very easy to get into a situation where your stress causes physical pain, and then that physical pain causes stress. By breaking this negative cycle by reducing or eliminating the aches and pains in your back and neck, you can instantly relax better and work to beat your stress through mindful activity.
The Perfect Chiropractic Treatment
Each of our sessions at our Miami Beach chiropractor near Biscayne Point is just $29 per visit. This is not an introductory price for your first session – it's the price for each session you have with us. You can cut down this cost even further by subscribing to our membership: costs can go down as much as $6.50 for each session in one month.
The Crack
The Crack is the most common chiropractic session type available. In fact, it is likely what you imagine a chiropractic session is like. With professional spinal adjustments, your spine will be realigned, and you'll hear that characteristic crack that we are all so familiar with. This crack, which is just a release of build-up gases in the body, is not harmful to your body, so enjoy that great feeling without worry.
The Drop
Of course, not everyone's body can handle the pressure that accompanies The Crack. With The Drop, your chiropractor will use a drop table and its gentle motion to help your spine realign back into position. It is the gentlest service we offer at SnapCrack. There won't be an audible crack, but the relief felt will be just as satisfying regardless.
The Click
The third technique after The Crack and The Drop is the Click. Using a hand-held instrument, your chiropractor will "click" your spine back into place. Your chiropractor will work with your body, bypassing the natural protective response and instead gently aligning your spine for great relief.
Complete Your Chiropractic Session with an Immune Booster 
When the spine is in its right position, the body can send a great deal of complex information to your brain. It is even theorized that a healthy spine improves your immune system response, as messages aren't delayed, and early detection and response can occur better.
A healthy spine, of course, is not the be-all and end-all of a healthy body. That is why we also offer vitamin boosts that will help you replenish the zinc, vitamin C, and vitamin B12 in your system to feel great inside and out.
Treat Yourself to Membership
You don't need to wait until you feel any pain to treat yourself to chiropractic care. If you enjoy the experience and the relief, there is no reason to wait for another blue moon. You can even save big by investing in our membership, which will allow you to enjoy six complimentary sessions per month for just $39 and a discount on vitamin boosters, down from $35 per vitamin boost to just $19 per boost.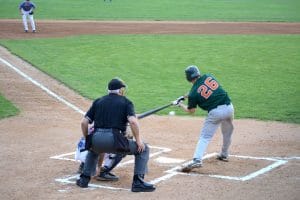 Baseball is a hugely popular sport that many people enjoy. However, injuries can happen while playing the game – whether you are a professional athlete or a novice. The repetitive hitting and throwing motions in baseball put stress on the spine and make players susceptible to strains and back pain. If you notice back pain
Read More »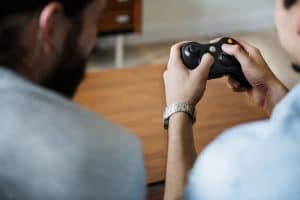 Playing video games is a fun pastime that many people enjoy. However, sitting for long hours can harm your health, particularly when it comes to your spine. Video gaming injuries are becoming increasingly common and include everything from back pain to carpal tunnel syndrome. If you start to experience pain while playing video games, you
Read More »
If you have lower back pain, then you're not alone. Studies show that over half of American adults experience back pain every year. Back pain is a widespread health condition that causes millions of lost workdays every year. Not only can back pain affect your career, but it can also have a significant impact on
Read More »