Walk-in Chiropractors Near Bayshore
Walk-in Chiropractor In Miami Beach
$29 CHIROPRACTIC ADJUSTMENTS


FIRST TIME AND EVERY TIME​
    No Appointments
    No Hidden Fees
    Don't Like People Touching Your Neck? That's Cool With Us.
Monday: 
Tuesday: 
Wednesday: 
Thursday: 
Friday:
Saturday: 
Sunday: 
12:00 PM – 8:00 PM
12:00 PM – 8:00 PM
12:00 PM – 8:00 PM

12:00 PM – 8:00 PM

12:00 PM – 8:00 PM

10:00 AM – 6:00 PM

Closed
FIRST TIME AND EVERY TIME
Includes any or all of our chiropractic services during your visit.
Want more info? Fill out the form and we will be in touch.
Don't Want Your Neck Touched? That's Cool With Us.
Ready to feel good again? Let's get cracking!
We have many goals at SnapCrack, but our main one, the one we do everything to reach (and the one we do reach, every single day) is helping as many patients as we can get back to their normal lives without pain and without suffering. It may sound like an impossible task, but we know that the right chiropractic care means this is what can happen for everyone who needs help.
To do this, we offer flexible care so our patients can be treated when they need to be, not when there is an appointment for them. Plus, our location, being walk-in chiropractors in Miami Beach near Bayshore, means we can see even more people – we're easy to find, get to, and access.
SnapCrack is the first choice when it comes to walk-in chiropractors near Bayshore. We treat our patients with respect and compassion, giving them the treatment they need and deserve. Why should anyone be left in pain and with mobility issues? SnapCrack believes they shouldn't and doesn't allow it to happen when people visit us.
The Spine, But So Much More
What do you think of when you think of a chiropractor's work? Most likely, it's the spine, and this makes a lot of sense. Spinal issues are what chiropractors are known for, and their work centers around this area of the body.
However, it may seem surprising that there are many ailments that can be caused by a misaligned spine. This is why a chiropractor can be seen regarding all kinds of pains and problems.
You could, for example, be suffering from pain in your neck, or headaches, or digestive problems. You might have tense muscles causing you to feel stressed, or perhaps your legs, hips, and shoulders are hurting. All of this – and plenty more – is going to be related to the spine in many cases. So visiting walk-in chiropractors near Bayshore and being treated is the ideal way to reduce pain in all areas of the body.
Prevention Is Important, Too
When someone is in pain they are unable to concentrate, so their work suffers (if they are even able to work). They become irritable, so relationships suffer. They can't sleep, enjoy their leisure time, or get on with their lives until the pain is eased. This is something that a good chiropractor can often help with – we understand the pain you are in, and we do what we can to reduce or eliminate it.
However, we do more than that. The last thing any of our patients want, and the last thing we want to see, is the pain reoccurring. Therefore, we concentrate on prevention as well as the cure. We teach our clients exactly how to take care of themselves and their spines so that they don't – as far as possible – have the problem again.
This might mean a change of lifestyle, perhaps a different job, or different forms of exercise, for example. Since each patient is an individual, we don't hand out generic treatment plans and hope for the best; we create bespoke plans that include the right kind of after-care so that the pain not only goes right now but goes forever.
No Pain? No Problem. Visit SnapCrack Anyway
Most of the time, people visit SnapCrack walk-in Miami Beach chiropractors near Bayshore as a reactive measure; they have been hurt or are in pain due to a previous injury, and they need help to adjust their spines and stop the pain as well as improving their mobility. It's great that people are coming to us for help, allowing us to offer our expertise and assist them in getting well again.
Yet, did you know that you can visit SnapCrack even if you're not in pain? It may sound strange, but chiropractic treatments don't have to be reactive; they can be proactive too. If your spine is even a little out of alignment, it could be causing you many different problems.
If you seek the advice and treatment of a good chiropractor who can realign your spine efficiently, you should feel happier, healthier, lighter, more positive. It's the ideal treatment to have if you are stressed or tense about something you have to do, such as a wedding, exam, or job interview. So even if you're not in pain, but you need some relief, SnapCrack is the place to come.
The Benefits Of A Walk-In Chiropractor
As walk-in chiropractors near Bayshore, SnapCrack can offer much more flexible help than an appointment based chiropractor can. We are here for you when you need us, and you don't need to make an appointment to get help from us. There is no need to wait for days or weeks; be seen the same day and go home feeling like a new person, without the pain you were suffering from before.
It should be easy to see a chiropractor if you need one. It should be as simple as walking through the door as you can at SnapCrack. Don't wait; come to us today for relief and advice.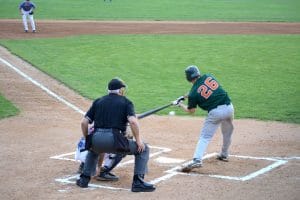 Baseball is a hugely popular sport that many people enjoy. However, injuries can happen while playing the game – whether you are a professional athlete or a novice. The repetitive hitting and throwing motions in baseball put stress on the spine and make players susceptible to strains and back pain. If you notice back pain
Read More »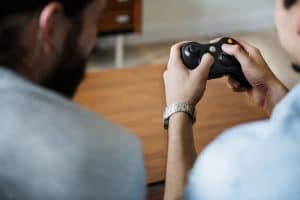 Playing video games is a fun pastime that many people enjoy. However, sitting for long hours can harm your health, particularly when it comes to your spine. Video gaming injuries are becoming increasingly common and include everything from back pain to carpal tunnel syndrome. If you start to experience pain while playing video games, you
Read More »
If you have lower back pain, then you're not alone. Studies show that over half of American adults experience back pain every year. Back pain is a widespread health condition that causes millions of lost workdays every year. Not only can back pain affect your career, but it can also have a significant impact on
Read More »