Walk-In Chiropractors Near Bayfront Park
Walk-in Chiropractor In Brickell
$29 CHIROPRACTIC ADJUSTMENTS


FIRST TIME AND EVERY TIME​
    No Appointments
    No Hidden Fees
    Don't Like People Touching Your Neck? That's Cool With Us.
Monday: 
Tuesday: 
Wednesday: 
Thursday: 
Friday:
Saturday: 
Sunday: 
12:00 PM – 8:00 PM
12:00 PM – 8:00 PM
12:00 PM – 8:00 PM

12:00 PM – 8:00 PM

12:00 PM – 8:00 PM

10:00 AM – 6:00 PM

Closed
FIRST TIME AND EVERY TIME
Includes any or all of our chiropractic services during your visit.
Want more info? Fill out the form and we will be in touch.
Don't Want Your Neck Touched? That's Cool With Us.
Ready to feel good again? Let's get cracking!
Bayfront Park is one of the key areas in Miami that allows you to truly relax and enjoy all the wellness benefits that nature brings. What it cannot do, however, is help you deal with chronic aches and pains, and that is where SnapCrack comes into play.
Visit us on your way to or from Bayfront Park at our chiropractor in Brickell, and you will be seen in moments with our no-wait policy guarantee. You will enjoy a quick session where a licensed chiropractor will work to adjust your spine with our Crack, Click, or Drop services.
Boost your wellbeing even further with IV vitamin therapy, and you will feel incredible. They are perfect for sending you off for a day at the park with your family, or to complete a great day out at Bayfront. Our location is close by so you can enjoy our full range of services and all of their benefits.
Treat Your Body with Chiropractic Therapy
We offer two main services at SnapCrack, and both are designed to help you feel better from head to toe. Our most popular services, and what we are known most for is our chiropractic therapy.
Before every session, or at least until you know which treatment works for you best, your Brickell chiropractor will go through your options and work with you to decide which treatment option is best for you.
There are three main methods that we use, though your session can be tailored closer to your needs and to your body, so you enjoy the ultimate spinal adjustment the first time and every time.
1. The Crack
The Crack is based on the most popular chiropractic treatment used around the world. Your licensed chiropractor will work to adjust your spine manually. You may need to lie down, sit up, or even stand as your chiropractor manipulates your spine with either pressure or twists to help adjust your spine correctly and relieve any pressure you may be experiencing.
Throughout the treatment, you may hear the infamous "crack". Though the noise can be disconcerting, it is no more dangerous than cracking your knuckles. What you will enjoy is great relief once your spine is adjusted and any pinched nerves have space to breathe.
2. The Click
The Crack, however, may be too harsh for some people. For a gentler treatment, we recommend the Click. The Click does not produce a cracking noise because it works from the side with a hand-held instrument. This instrument clicks your spine back into place but doesn't cause the body's defensive mechanism to kick into gear as The Crack does.
3. The Drop
The Drop is our most gentle treatment option and definitely preferred by those with low bone density or chronic conditions. Your chiropractor will use a drop table to produce the pressure and work to adjust your spine manually so you can enjoy the same relief without any strain on your spine at all.
The Benefits
There are so many reasons why treating yourself to chiropractic care whenever you feel an ache or pain in your back or neck is so important. Do it for your pain management, to help you feel more alert and mobile, and even so that you can boost your immune system.
Aches and Pains
Headaches
Improved Circulation
Improved Mobility
Improved Immune System
Your spine protects a lot of critical nerves. If it breaks, you could be paralyzed from the neck down. You must maintain good spinal health, and a licensed chiropractor is one of the best ways to do it.
Pricing
For non-members, each chiropractic session costs just $29. There are no hidden fees, and the price stays the same for every single session you enjoy with us.
Membership costs just $39 per month and gives you access to six chiropractic sessions to use whenever you wish throughout the month. Go to all six, and that membership price works out to just $6.50, though you will still see significant savings even if you just visit us twice a month.
To help you feel great and ready to take on the world, we also offer some of the most affordable vitamin IV therapy on the market.
The Benefits
Vitamin IV therapy is a great way to boost your immune system, especially if you are starting to feel under the weather. It is also ideal if you have a less than perfect diet, as it can help your body replenish its Zinc, Vitamin C, and Vitamin B12 stores.
Pricing
For walk-ins and non-members, a single vitamin booster session costs $35. If you have our membership, however, you will also enjoy a big discount on all vitamin booster sessions. For our members, the price for a single IV booster is just $19.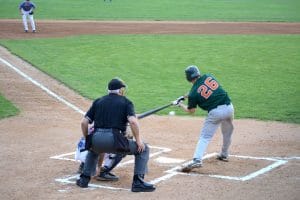 Baseball is a hugely popular sport that many people enjoy. However, injuries can happen while playing the game – whether you are a professional athlete or a novice. The repetitive hitting and throwing motions in baseball put stress on the spine and make players susceptible to strains and back pain. If you notice back pain
Read More »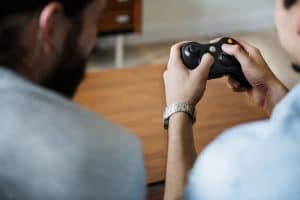 Playing video games is a fun pastime that many people enjoy. However, sitting for long hours can harm your health, particularly when it comes to your spine. Video gaming injuries are becoming increasingly common and include everything from back pain to carpal tunnel syndrome. If you start to experience pain while playing video games, you
Read More »
If you have lower back pain, then you're not alone. Studies show that over half of American adults experience back pain every year. Back pain is a widespread health condition that causes millions of lost workdays every year. Not only can back pain affect your career, but it can also have a significant impact on
Read More »