Walk-In Chiropractors Near AmericanAirlines Arena
Walk-in Chiropractor In Brickell
$29 CHIROPRACTIC ADJUSTMENTS


FIRST TIME AND EVERY TIME​
    No Appointments
    No Hidden Fees
    Don't Like People Touching Your Neck? That's Cool With Us.
Monday: 
Tuesday: 
Wednesday: 
Thursday: 
Friday:
Saturday: 
Sunday: 
12:00 PM – 8:00 PM
12:00 PM – 8:00 PM
12:00 PM – 8:00 PM

12:00 PM – 8:00 PM

12:00 PM – 8:00 PM

10:00 AM – 6:00 PM

Closed
FIRST TIME AND EVERY TIME
Includes any or all of our chiropractic services during your visit.
Want more info? Fill out the form and we will be in touch.
Don't Want Your Neck Touched? That's Cool With Us.
Ready to feel good again? Let's get cracking!
SnapCrack is here to offer spinal adjustment and pain treatment in the AmericanAirlines Arena area, for easy walk-in service and a relaxed environment. We don't include any hidden fees or need for an appointment. We offer a completely hassle-free and dedicated service.
We don't want to hassle you with all the usual stuff you worry about when it comes to booking appointments for medical care. You don't need to worry about making an appointment in advance, nor will we ask you to fill out lots of insurance paperwork or make you wait a long time to be seen.
All we strive for is a quick and easy walk-in service, where you'll be treated to expert care and advice at an affordable price, with quick payment options then and there.
If this sounds good to you, then let SnapCrack help you.
What You Need to Know About Us
SnapCrack was formed with hassle-free chiropractic care in mind. Our mission has always been to provide efficient care on a drop-in basis, exactly the way you want and need, without having to plan ahead for an appointment. We cater to everyone, no matter your lifestyle or needs. We always aim to provide a welcoming environment regardless of your level of pain or issue.
Our task is always to understand those people with busy lifestyles and with full-time working schedules who need an easy walk-in service without worrying about missing work or trying to find appointments around working hours.
We want our services to be tailored for you, not expect you to work around us.
You've Chosen to Drop In: So, What Next?
Even with an easy walk-in service, it can be a little intimidating to know what to expect if you've never had chiropractic care before, or if this is your first time with us. That's why we'll always make it as comfortable and welcoming for you as possible. We won't make you wait in a busy waiting area; we want you to feel at home when you come to us for your chiropractic needs.
When visiting our chiropractors in Brickell near AmericanAirlines Arena, you can expect a prompt and efficient in-out service. One of our licensed chiropractors will have a friendly chat with you upon arrival to find out more about your needs and your health history. Our quick exam will make sure that we can treat you in the best way and find the source of your pain.
We will then outline your treatment and technique options so that you can discuss what you will feel most comfortable with. We don't put pressure on you, and there's no obligation. We're happy to answer any further questions you may have during this initial chat to make you feel at ease.
No referrals, no long waits, and no appointments: that's the SnapCrack way.
Treatment That's Suited for You
Your visit to SnapCrack will include levels of technique and thrust intensity offered to you. Some people don't mind a heavier thrust, whereas others prefer only a gentle thrust. If it's your first time, you may be considering a gentle thrust, or perhaps you don't mind.
You always have the option to try another thrust level or technique another time if you'd like to return to us. Or, continue with the same method!
Whether it's a gentle click, a mild drop technique using our table, or a substantial crack, we have you covered!
No matter the technique you choose, it always has the best chiropractic care in mind. This is an essential treatment option for keeping your body in line and for treating any pain or discomfort you may be having. We will always have you feeling your best in no time, whether you're suffering from simple headaches, joint pain, specific injuries, or more severe ongoing pain problems in any area of your body.
We Also Have Membership Available if You'd Like to Make it a Regular Thing
There are many reasons why membership is a great option. Regular chiropractic care can be an essential ingredient in a healthy lifestyle and will make sure that your body is always aligned. Membership makes it easier to return to us on a regular basis.
For athletes, runners, or those with a continuously active lifestyle, regular spinal adjustment with a membership means that you'll always be able to perform at your optimal level.
Membership is available with affordable payment options, but there's never any pressure. If you'd only like to visit us once as a walk-in or prefer simply to choose when to visit us and pay on an ad-hoc basis, that's fine too!
Simply check out our opening hours at our Brickell chiropractor location near AmericanAirlines Arena and drop by whenever suits you. You don't need to make an appointment, and you don't have to worry about being made to wait.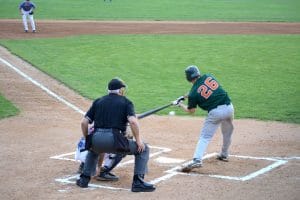 Baseball is a hugely popular sport that many people enjoy. However, injuries can happen while playing the game – whether you are a professional athlete or a novice. The repetitive hitting and throwing motions in baseball put stress on the spine and make players susceptible to strains and back pain. If you notice back pain
Read More »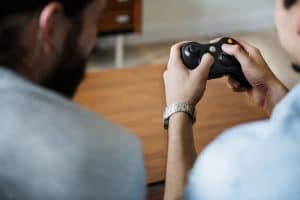 Playing video games is a fun pastime that many people enjoy. However, sitting for long hours can harm your health, particularly when it comes to your spine. Video gaming injuries are becoming increasingly common and include everything from back pain to carpal tunnel syndrome. If you start to experience pain while playing video games, you
Read More »
If you have lower back pain, then you're not alone. Studies show that over half of American adults experience back pain every year. Back pain is a widespread health condition that causes millions of lost workdays every year. Not only can back pain affect your career, but it can also have a significant impact on
Read More »