Walk-in Chiropractors Near Alton Road
$29 CHIROPRACTIC ADJUSTMENTS
Walk-in Chiropractors Near Alton Road
$29 CHIROPRACTIC ADJUSTMENTS


FIRST TIME AND EVERY TIME​
    No Appointments
    No Hidden Fees
    Don't Like People Touching Your Neck? That's Cool With Us.
Monday: 
Tuesday: 
Wednesday: 
Thursday: 
Friday:
Saturday: 
Sunday: 
12:00 PM – 8:00 PM
12:00 PM – 8:00 PM
12:00 PM – 8:00 PM

12:00 PM – 8:00 PM

12:00 PM – 8:00 PM

10:00 AM – 6:00 PM

Closed
FIRST TIME AND EVERY TIME
Includes any or all of our chiropractic services during your visit.
Want more info? Fill out the form and we will be in touch.
Don't Want Your Neck Touched? That's Cool With Us.
Ready to feel good again? Let's get cracking!
There are many reasons why you might need to visit a walk-in chiropractor in Miami Beach near Alton Road. You might suffer from a spinal injury and related pain. Perhaps you are suffering from neck, leg, hip, or shoulder pain. It could be a condition that causes tension headaches and migraines.
However, the great news is that sciatica can be dealt with by a chiropractic clinic, as can muscle stiffness, rotator cuff injuries, and pregnancy pains. There is so much that a chiropractor can do that it is always worth asking; you might receive the expert help you need.
The chiropractors at our SnapCrack facility near Alton Road manually adjust and realign the spine, and because the spine is linked to so many other areas of the body, this can reduce pain all over. It can relieve symptoms of other conditions, making life much easier once again.
At SnapCrack, we work differently to many other chiropractors. Our fully trained and highly qualified chiropractors have plenty of experience in their field. You can be sure that you will get the highest quality, regardless of your reason for visiting the walk-in clinic near Alton Road.
The thing to remember is: we listen to every patient who comes through the door.
We don't assume anything beforehand, and we don't pick a treatment plan off the shelf. Each plan is developed with the individual patient in mind, and that's what makes them so effective.
By listening to our patients, and by asking the right questions to get the information we need, we can carry out exactly the treatment that is required. Because of this, we can offer an exceptional aftercare service. Our experts will teach you how to take care of your body so you can help prevent further injuries.
Once our SnapCrack experts understand not only the physical but also the mental issues surrounding your problem, they can get to work. It could all be done in just one session, and often it is, but it might require more than one, and if it does, then we will explain that to you as well.
We never keep our clients in the dark; anything we know, they know. It's only fair. After all, we are working on their bodies. Being upfront and honest has earned us an unbeatable reputation that we are immensely proud of.
Getting To The Root Cause
For any well-trained chiropractor, dealing with the symptoms of a problem is easy. They can fix the pain, and they can improve mobility. However, if they don't understand the root cause of the issue, and if they don't work on solving that problem, they are only giving their patients a quick fix. At SnapCrack, we do a lot more than this – we delve deeper and go much further.
We will indeed treat your symptoms at the SnapCrack walk-in Miami Beach chiropractor clinic near Alton Road, and, of course, you'll feel much better for it, and it will be immediate relief. Yet as well as all this, we will look at the root cause. Doing so will help us to determine just how to prevent it from making trouble for you again in the future.
One example of this is sciatica. Although it makes your leg hurt, it's actually a back problem. Knowing how the body is linked in each part makes it possible to treat different areas in the right way, no matter what the symptoms might actually be.
You Don't Have To Wait – We're a Walk-In Clinic
As you can see, SnapCrack is different from many other chiropractors, and because we're walk-in chiropractors, that makes us even more special. There is always going to be a reason you need to see a chiropractor, and that reason is usually one that can't wait. So why make an appointment and be forced to wait?
Our aim is to help as many people as possible, and this can't be done on an appointment basis. So we open up to everyone who needs us; we don't ask you to make an appointment, we just ask you to come and see us and discuss your problems. You can receive the treatment you need right away at SnapCrack, and the service you receive will be second to none.
Even if you're not in much pain and think you can wait, will that pain become worse over the days and weeks until your appointment? It would be better to see someone right away before the pain affects your life too badly. The answer to that is usually yes, so use SnapCrack – we're waiting to help you. We can't wait to see you and help you get your life back on track and pain-free.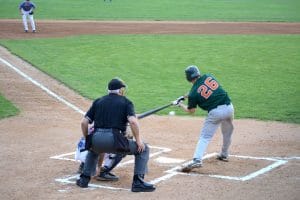 Baseball is a hugely popular sport that many people enjoy. However, injuries can happen while playing the game – whether you are a professional athlete or a novice. The repetitive hitting and throwing motions in baseball put stress on the spine and make players susceptible to strains and back pain. If you notice back pain
Read More »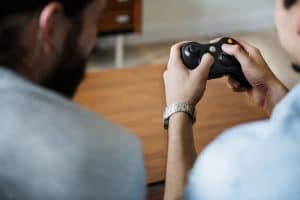 Playing video games is a fun pastime that many people enjoy. However, sitting for long hours can harm your health, particularly when it comes to your spine. Video gaming injuries are becoming increasingly common and include everything from back pain to carpal tunnel syndrome. If you start to experience pain while playing video games, you
Read More »
If you have lower back pain, then you're not alone. Studies show that over half of American adults experience back pain every year. Back pain is a widespread health condition that causes millions of lost workdays every year. Not only can back pain affect your career, but it can also have a significant impact on
Read More »