Walk-in Chiropractors in South Miami
Walk-in Chiropractor In South Miami
$29 CHIROPRACTIC ADJUSTMENTS


FIRST TIME AND EVERY TIME​
    No Appointments
    No Hidden Fees
    Don't Like People Touching Your Neck? That's Cool With Us.
Monday: 
Tuesday: 
Wednesday: 
Thursday: 
Friday:
Saturday: 
Sunday: 
12:00 PM – 8:00 PM
12:00 PM – 8:00 PM
12:00 PM – 8:00 PM

12:00 PM – 8:00 PM

12:00 PM – 8:00 PM

10:00 AM – 6:00 PM

Closed
FIRST TIME AND EVERY TIME
Includes any or all of our chiropractic services during your visit.
Want more info? Fill out the form and we will be in touch.
Don't Want Your Neck Touched? That's Cool With Us.
Ready to feel good again? Let's get cracking!
Professional chiropractic care is helpful for a variety of circumstances, lifestyles, and pain levels. If you're looking for tailored care in South Miami, then SnapCrack has an easy and affordable service you can depend on, always.
Knowing When to Seek Chiropractic Treatment
You may have been suffering from pain or discomfort for a long while, but dismissed it, or perhaps never even considered chiropractic care as an option (and as a great alternative to pain killers!). We would always advise you to seek out our treatment when any of the following occurs:
These are just a few of the main reasons why seeking chiropractic care is a worthwhile choice. No matter your reasons or symptoms, our doors are always open with a full, walk-in policy at our South Miami chiropractor center.
Chiropractors for Lower Back Pain, Sciatica and More
Back pain and sciatica are often linked, but sciatica specifically causes incapacitating pain which can affect more than just your back itself. Caused due to pressure on the sciatic nerve, this condition can result in pain felt in one or both of the legs and through the buttocks as well as through the back.
Because sciatica and back pain can be so life-altering and prevent you from leading a normal life of pain-free mobility, proper chiropractic care is essentially encouraged to treat this type of pain, and SnapCrack is ready to help you with that.
Your assigned chiropractor will be able to realign your spine so that any lower back pain is eliminated, as well as relieving pressure on the sciatic nerve to eliminate the pain there, too.
Professional Service from SnapCrack
We don't want any pain to stand in the way of your fast-paced lifestyle. We pride ourselves on understanding how to easily provide a professional chiropractic service that tailors to a hectic lifestyle, on the go. We don't want you to waste any time waiting for an appointment or struggling to make one. Our hand-picked physicians operate on a no-wait policy, which means you'll be seen whenever you choose to walk into our center and seek treatment with us.
Not only do we not expect you to wait, but we want to have you treated as soon as possible when you've arrived, too. That's what makes a visit to our South Miami center perfect for those who need a drop-in energy boost, mood improver, and pain-reliever.
Affordable $29 Chiropractic Treatment
Fast and hassle-free treatment, at an affordable price. Our treatment costs $29, no matter when you choose to visit us, which technique you choose to have and how many times you choose to return. A firm set price you can depend on, with no hidden fees or insurance hassles.
No Pressure for Neck Adjustment, Either
Wanting dedicated chiropractic care and spine alignment doesn't mean that you necessarily want your neck to be touched – we get it. If you don't want your neck to be touched or adjusted during your appointment, just let our team know.
We provide fast, effective treatment based on a no-wait policy, exactly the way you want it. We will discuss your requirements and requests before we move to your treatment, so let us know any place you'd rather not have adjusted or touched. Our relaxing environment means you can feel confident discussing your personal needs with us, any time.
Click, Drop, or Crack!
Choose from our three dedicated treatment options: a gentle click or a heavier, more audible crack! The crack you can hear through traditional chiropractic methods is simply the gas escaping the joint when it's moved and adjusted, and it's entirely normal. It's a release of pressure, which in turn makes a cracking sound – so it's all good!
SnapCrack is Ready to Help You
If you're looking for an easy and fast drop-in service whenever you like, we have you covered. If you're looking for dedicated chiropractors in South Miami, then you've found it! No long wait times, no expensive fees, and no appointment worries.
Let our licensed chiropractors work to adjust your back, however, you like. We will always discuss your needs and choose a thrust level and technique which works for you, whether it's your first time visiting us or your tenth.
We're ready, waiting, and on hand for any pain relief and dedicated health treatment you require. Come in and discuss your options with our friendly, professional team.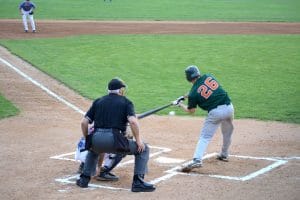 Baseball is a hugely popular sport that many people enjoy. However, injuries can happen while playing the game – whether you are a professional athlete or a novice. The repetitive hitting and throwing motions in baseball put stress on the spine and make players susceptible to strains and back pain. If you notice back pain
Read More »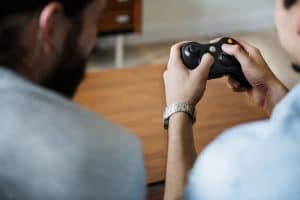 Playing video games is a fun pastime that many people enjoy. However, sitting for long hours can harm your health, particularly when it comes to your spine. Video gaming injuries are becoming increasingly common and include everything from back pain to carpal tunnel syndrome. If you start to experience pain while playing video games, you
Read More »
If you have lower back pain, then you're not alone. Studies show that over half of American adults experience back pain every year. Back pain is a widespread health condition that causes millions of lost workdays every year. Not only can back pain affect your career, but it can also have a significant impact on
Read More »