Walk-in Chiropractors in South Miami Near Sunset, FL
Walk-in Chiropractor In South Miami
$29 CHIROPRACTIC ADJUSTMENTS


FIRST TIME AND EVERY TIME​
    No Appointments
    No Hidden Fees
    Don't Like People Touching Your Neck? That's Cool With Us.
Monday: 
Tuesday: 
Wednesday: 
Thursday: 
Friday:
Saturday: 
Sunday: 
12:00 PM – 8:00 PM
12:00 PM – 8:00 PM
12:00 PM – 8:00 PM

12:00 PM – 8:00 PM

12:00 PM – 8:00 PM

10:00 AM – 6:00 PM

Closed
FIRST TIME AND EVERY TIME
Includes any or all of our chiropractic services during your visit.
Want more info? Fill out the form and we will be in touch.
Don't Want Your Neck Touched? That's Cool With Us.
Ready to feel good again? Let's get cracking!
Treat yourself to instant pain relief and feel good from the top of your head to the tips of your toes with a spinal adjustment session from one of our talented and professional chiropractors here at SnapCrack. Visit our South Miami chiropractor location near Sunset, Florida, and enjoy an on-the-spot appointment in minutes. You can refresh your spine and feel great, and with our low costs and no hidden fees, you can treat yourself to a session whenever the stress of the day gets you down.
Enjoy the Freedom of Walk-in Chiropractic Care
The freedom of walk-in sessions means that those who experience hectic days and have trouble finding a minute for themselves can get the care they are looking for whenever they can. Parents, professionals, athletes, and students alike all benefit from spinal adjustments. Poor posture, injuries, and even just sitting at a desk all day can really hurt your spine and cause compounding issues to plague you throughout the day.
With walk-in sessions, you can visit us whenever you feel like you need a refresh and spine adjustment.
Treat Yourself to The Ultimate Wellness Boost
Spinal adjustments are the ultimate wellness boost for the working professional.
Working Professionals
Sitting at a desk all day takes its toll on our spines. It's unrealistic to assume that we will always sit in the perfect position because even this can cause muscles to cramp and become sore. Adjusting how we sit, crouched over our desks, and generally just piling stress onto our shoulders can cause a lot of pain to build up. Release that pain with a quick session at your local Sunset, Florida location, and feel the difference.
Parents
Parents have the double whammy of many jobs in one. Working parents need to deal with the stress and pain of working in an office, shop, or warehouse all day and then go home to be a parent. Young kids are also very playful and physical, meaning that aches and pains are common for many parents (working or not). When the pain seems to persist, it's time to make a visit to your local SnapCrack facility.
Athletes
As an athlete, the pressures you put on your body compound, and if you are not careful, you could end up with lifelong injuries from your passion. If you start to feel aches and pains in your back, visit us here at SnapCrack.
What Can Chiropractic Spinal Adjustments Do for You?
Reduce pain in the back or neck
Reduce or eliminate migraines
Improve blood circulation
Improve mobility
Effective with sciatica, bursitis, scoliosis, and fibromyalgia
Enjoy The Crack, The Drop, or The Click
We offer a variety of spine adjustment methods with your body in mind to help you get the relief you need. Varying in intensity, The Crack, Drop, or Click will provide the pain relief you are looking for, whenever you walk into your location near Sunset, FL.
The Crack
The Crack is what you think of when you think of chiropractic spinal adjustments. Our professionals adjust your spine and exert pressure just so to help reduce any aches and pains in your back and neck. The adjustment does cause your body's protective response to kick in, and release the gases built up in your body. It is the release of these gases that produces that characteristic cracking noise, and many people love the sensation.
The Crack is based on chiropractic spinal adjustments that are most commonly used around the world, making it one of our most popular options.
The Drop
Not everyone can handle The Crack, which is why we offer both The Drop method and The Click method. These two options are far gentler on the spine and do not produce that crack or popping noise. Instead, they make use of additional tools to gently adjust the spine for effective pain relief.
With The Drop, all spinal adjustments are made with the help of a drop table. Your chiropractor will make adjustments and allow the motion of the drop table to help adjust your spine gently and effectively. There will be a push to get your spine adjusted appropriately, but thanks to the drop table, this is a very gentle action.
The Click
The Click can be best described as "clicking" the spine back into place. It is done with a hand-held device that exerts force on the spine, allowing your chiropractor to click your spine back into place. This way, the alignment of your spine can be improved without the crack, and as such, is very gentle on the spine.
Get the Most Out of SnapCrack with our Membership
Vitamin booster without membership: $35
Vitamin booster with membership $19
$29 per visit for chiropractic care
Discounted vitamin boosts, plus six chiropractic visits per month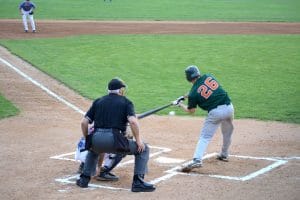 Baseball is a hugely popular sport that many people enjoy. However, injuries can happen while playing the game – whether you are a professional athlete or a novice. The repetitive hitting and throwing motions in baseball put stress on the spine and make players susceptible to strains and back pain. If you notice back pain
Read More »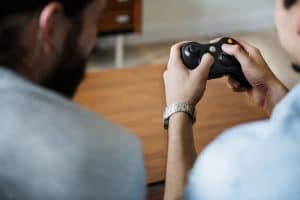 Playing video games is a fun pastime that many people enjoy. However, sitting for long hours can harm your health, particularly when it comes to your spine. Video gaming injuries are becoming increasingly common and include everything from back pain to carpal tunnel syndrome. If you start to experience pain while playing video games, you
Read More »
If you have lower back pain, then you're not alone. Studies show that over half of American adults experience back pain every year. Back pain is a widespread health condition that causes millions of lost workdays every year. Not only can back pain affect your career, but it can also have a significant impact on
Read More »