Walk-in Chiropractors in Miami Beach
Walk-in Chiropractor In Miami Beach
$29 CHIROPRACTIC ADJUSTMENTS


FIRST TIME AND EVERY TIME​
    No Appointments
    No Hidden Fees
    Don't Like People Touching Your Neck? That's Cool With Us.
Monday: 
Tuesday: 
Wednesday: 
Thursday: 
Friday:
Saturday: 
Sunday: 
12:00 PM – 8:00 PM
12:00 PM – 8:00 PM
12:00 PM – 8:00 PM

12:00 PM – 8:00 PM

12:00 PM – 8:00 PM

10:00 AM – 6:00 PM

Closed
FIRST TIME AND EVERY TIME
Includes any or all of our chiropractic services during your visit.
Want more info? Fill out the form and we will be in touch.
Don't Want Your Neck Touched? That's Cool With Us.
Ready to feel good again? Let's get cracking!
As forward-thinking, modern, truly dynamic walk-in chiropractors in Miami Beach, our team at the SnapCrack facility would be happy to see you. Our patients are our complete focus and our priority, and we want everyone to know that this is our ethos, and it will never change. As soon as someone comes to us, they can rest assured we will do all we can to make them feel well and healthy once more.
We are seen as an essential service to many happy clients; over the years, we have given people back their lives, offering them better mobility and reduced pain (or even eliminated it completely). We have the exact skills and experience to make this happen no matter what the reason for the pain in the first place.
This is why our patients trust us at SnapCrack, and it's why we know you won't be disappointed if you choose to come to our walk-in clinic. When you arrive and discuss your options with our highly trained experts, you'll feel at ease and ready to have the treatment you need.
Yet at this walk-in chiropractor center in Miami Beach, we do a lot more than 'just' treat the pain and 'just' offer you better mobility. Our after-care is second to none too. SnapCrack will be there to answer your questions and help you maintain a healthy lifestyle, so you don't suffer a relapse.
We also help you to create a treatment plan fully tailored to you and you alone. This way, you know you are getting the best care, and you know that we are thinking of you.
SnapCrack likes to offer that little bit more so that our patients can be sure they are getting the best care possible. Our walk-in service is that stand out service.
Since we are walk-in chiropractors in Miami Beach, it means that if you need our help, you won't have to wait for an appointment, which might mean waiting days, weeks, perhaps even months elsewhere.
You can just come through our door and be seen. Whatever your reason for coming – and we understand there are many and, often, varied reasons – we will be happy to help you.
At SnapCrack, we start by putting people at their ease. It's hard to come and see a specialist when you're in pain; it's hard to admit that pain is causing you a problem in your life. Once you can do that and you seek the help you need, everything else will work out. You can be certain that, at SnapCrack, we will be sympathetic and listen to everything you have to say before we start any form of treatment.
In fact, this is how we like to work; we take the time to talk to our patients, listen to their problems, and create a bespoke treatment plan from the answers to our questions. Each case is individual, and each person who comes to us is unique; their treatment should be too.
We understand that the pain that needs to be treated is just part of what needs to happen during a patient's time with us. It's crucial to also find the root cause of the pain; if we don't, it can easily reoccur, and the patient won't feel any better at all.
Our job is to eliminate the pain and mobility issues our clients are suffering from as much as possible, and ideally altogether. The only way to do this successfully is to treat the cause rather than just the symptoms.
Sciatica is the perfect example of this; you'll find that your legs hurt when suffering from this condition, but in reality, sciatica is a problem with the spine. Therefore, the proper care and attention to the right area of your body need to be carried out to prevent additional pain later on.
At SnapCrack, our chiropractors have spent their entire careers becoming better and better at what they do, and as walk-in Miami Beach chiropractors, you won't find anyone more qualified or experienced to treat your ailments. We carry out all kinds of procedures to help you with:
Readjustment of the spine via manual manipulation
Many forms of rehabilitation, like after an accident that reduced mobility
Leg, shoulder, hip, neck, and back pain
Symptoms of stress
Tension headaches and migraines
Any help or advice you need
Even if you're not sure the pain you are suffering from can be dealt with by a chiropractor, don't hesitate to come and see us. We will tell you, without jargon, just what is causing your issues, and if we can help you, we will. Come to us and be seen today when you need us, not when we have space for you in our appointment diary.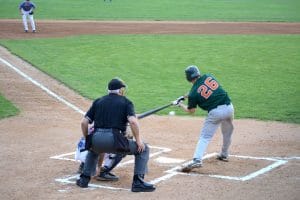 Baseball is a hugely popular sport that many people enjoy. However, injuries can happen while playing the game – whether you are a professional athlete or a novice. The repetitive hitting and throwing motions in baseball put stress on the spine and make players susceptible to strains and back pain. If you notice back pain
Read More »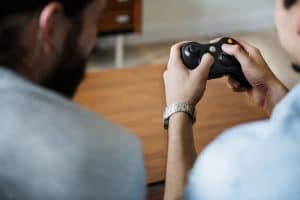 Playing video games is a fun pastime that many people enjoy. However, sitting for long hours can harm your health, particularly when it comes to your spine. Video gaming injuries are becoming increasingly common and include everything from back pain to carpal tunnel syndrome. If you start to experience pain while playing video games, you
Read More »
If you have lower back pain, then you're not alone. Studies show that over half of American adults experience back pain every year. Back pain is a widespread health condition that causes millions of lost workdays every year. Not only can back pain affect your career, but it can also have a significant impact on
Read More »