Walk-in Chiropractor The Ritz Carlton Bal Harbour
Walk-in Chiropractor In Miami Beach
$29 CHIROPRACTIC ADJUSTMENTS


FIRST TIME AND EVERY TIME​
    No Appointments
    No Hidden Fees
    Don't Like People Touching Your Neck? That's Cool With Us.
Monday: 
Tuesday: 
Wednesday: 
Thursday: 
Friday:
Saturday: 
Sunday: 
12:00 PM – 8:00 PM
12:00 PM – 8:00 PM
12:00 PM – 8:00 PM

12:00 PM – 8:00 PM

12:00 PM – 8:00 PM

10:00 AM – 6:00 PM

Closed
FIRST TIME AND EVERY TIME
Includes any or all of our chiropractic services during your visit.
Want more info? Fill out the form and we will be in touch.
Don't Want Your Neck Touched? That's Cool With Us.
Ready to feel good again? Let's get cracking!
The Ritz Carlton Bal Harbour resort hotel offers a caring, private space for their guests to relax and focus on their wellness on Collins Avenue along the water's edge. We feel a certain kinship with The Ritz since when we set up our Miami Beach chiropractor location on Collins Avenue, we had a very similar vision. The SnapCrack clinic along the Atlantic Ocean near the Ritz Carlton Bal Harbour was designed to help as many people as possible decrease their suffering, reduce their stress, and improve their wellbeing.
A Chiropractors That Revolves Around Service
The luxury hotel, the Ritz, is world-renowned for its excellent service, but at SnapCrack, we're developing our own reputation for chiropractic care that puts our patients in the spotlight. We want to make the whole process as easy as possible for our clients – no appointments are necessary; we encourage everybody to just visit us as soon as a problem reveals itself. We have a strict no-wait policy, so when you arrive, we will get you in the treatment room and listen to you within minutes.
Every patient that visits us has a story to tell. We will do everything we can to not just understand your problems, but the root causes behind them too. After we've tried to find the cause of your suffering, we will thoughtfully develop a treatment plan that will be able to not only attack the source of your pain but help to prevent it from arising again.
We will use our expertise to let you know exactly how we are helping you, in plain English – we know that using jargon and technical terms will only complicate things. What's more, we're always completely honest and open with our clients – if it's unlikely that chiropractic care will be able to give you relief from pain, we'll let you know.
Our ethos is to focus on long-term relief instead of a short term fix that will mean you'll have to come back again and again.
Here to Answer Any and Every Question You Have
Chiropractic adjustment is commonly misunderstood. Most people are unclear about which chiropractic treatments will actually help their symptoms, not to mention how the process actually works. This is something that we try to fight – as by having a better understanding of your body, you will be better equipped to keep yourself healthy and pain-free.
We encourage you to ask any question that comes to mind, and we will take great joy in giving you clarifications. We don't just offer treatments; we offer advice. Sometimes chiropractic care isn't what we need, and we'll tell you that, but sometimes you will only enjoy the long-term benefits of chiropractic care if you have an accompanying treatment plan with exercises that you can do from the comfort of a hotel room.
A Completely Natural Solution by a Licensed Chiropractor
Something that our patients love about chiropractic care is that it offers a completely natural solution to many complex medical issues. That means you don't need to take artificial drugs to mask pain, but it also means that chiropractic care doesn't have strict limits on who can benefit from it.
People of any age, body type, or disability walk into our chiropractors near the Ritz Carlton Bal Harbour. Pregnant women especially enjoy how natural our pain relief is. Still, all our patients leave feeling completely at ease with the knowledge that their suffering has been alleviated simply by righting a biological wrong.
Affordability at Our Core
Although we're only a brief drive away from The Ritz, we hold affordability at our core. We believe that chiropractic care is important to everybody's wellbeing, so we want to make it as accessible as possible. That's why every session with our expert staff costs only $29, regardless of the chiropractic treatment you need.
We also offer a member's package at our chiropractor in Miami Beach that includes up to 6 sessions a month for the low price of $39, meaning if you visit us at least once a fortnight, it makes more sense for you to visit us more while spending less!
A chiropractor walk-in service has never been easier.
Did you know that spine alignment can boost your immune system? It does this by opening up blood vessels that might have been trapped or pressured, so your body enjoys the benefits of a greater flow of red and white blood cells. For those who want to boost their immune system even further, we offer vitamin injections.
We inject vitamins and minerals directly into the muscles of your body, so your body absorbs everything (unlike oral supplements, whose vitamin contents can be lessened as they travel through the stomach, liver, and kidneys).
We offer Zinc, Vitamin C, Vitamin B12, and Glutathione booster injections, so your body can get an extra shot of the compounds it needs to function properly. These injections cost $35 each, but if you are a SnapCrack member, that price is dropped to just $19! Members also enjoy a free injection when they sign up, so they can see the benefits first-hand.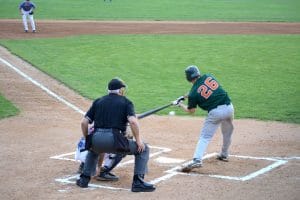 Baseball is a hugely popular sport that many people enjoy. However, injuries can happen while playing the game – whether you are a professional athlete or a novice. The repetitive hitting and throwing motions in baseball put stress on the spine and make players susceptible to strains and back pain. If you notice back pain
Read More »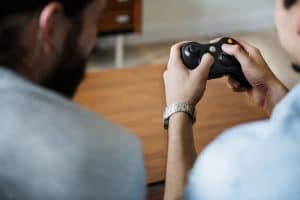 Playing video games is a fun pastime that many people enjoy. However, sitting for long hours can harm your health, particularly when it comes to your spine. Video gaming injuries are becoming increasingly common and include everything from back pain to carpal tunnel syndrome. If you start to experience pain while playing video games, you
Read More »
If you have lower back pain, then you're not alone. Studies show that over half of American adults experience back pain every year. Back pain is a widespread health condition that causes millions of lost workdays every year. Not only can back pain affect your career, but it can also have a significant impact on
Read More »