Walk-in Chiropractor Near Westgate in Gladeview
Walk-in Chiropractor In Hialeah
$29 CHIROPRACTIC ADJUSTMENTS


FIRST TIME AND EVERY TIME​
    No Appointments
    No Hidden Fees
    Don't Like People Touching Your Neck? That's Cool With Us.
Monday: 
Tuesday: 
Wednesday: 
Thursday: 
Friday:
Saturday: 
Sunday: 
12:00 PM – 8:00 PM
12:00 PM – 8:00 PM
12:00 PM – 8:00 PM

12:00 PM – 8:00 PM

12:00 PM – 8:00 PM

10:00 AM – 6:00 PM

Closed
FIRST TIME AND EVERY TIME
Includes any or all of our chiropractic services during your visit.
Want more info? Fill out the form and we will be in touch.
Don't Want Your Neck Touched? That's Cool With Us.
Ready to feel good again? Let's get cracking!
What could be your reasons for visiting a walk-in chiropractor near Westgate in Gladeview? Most of the time, it will be because you are in pain, whether that is from back, neck, shoulders, hips, or legs. That pain is going to be holding you back and keeping you from living your life in the way you want to live it.
It might not even be an injury that is causing you problems; it could be an illness such as fibromyalgia, or a mental condition such as stress. It could be migraines or whiplash. It could be all kinds of things.
It may be surprising for many. At SnapCrack, we offer help and advice to people who are hurt in all kinds of ways, including all of the conditions mentioned above. We don't just work on the spine, even though that is our main area of interest.
The fact that the spine is connected to the rest of the body through the nervous system is fascinating, and it's also potentially problematic; one small misalignment of the spine and suddenly someone is in pain, and their mobility is reduced. They may not even realize that the spine is to blame in many cases – it just won't always feel like a back problem.
The experts at SnapCrack will know. We have been fully trained and have many qualifications in chiropractic care. We can determine the issues you are suffering from efficiently and quickly. That will save you time and reduce your suffering significantly.
At SnapCrack walk-in chiropractor in Hialeah near Westgate in Gladeview, we work differently. Of course, our team is made up of the most skilled, qualified, and highly trained practitioners, each with many years of experience behind them. However, the thing that makes us truly stand out is that we listen to what our patients say to us.
Whereas many chiropractors will have ready-made treatment plans that might only vaguely fit with the symptoms the patient is presenting, at SnapCrack, we only work on a treatment plan after we have spoken with the patient themselves. How else can we determine just what the problem is and what the best way to treat it is? Instead, we listen, ask questions, and create the ideal treatment plan for you – it's a simple, elegant solution that works for all.
After we have worked out the best way to treat our patients, the work can begin. You may only require one session, depending on the issues we find and the problems you are suffering from. You might need many visits to us to fully treat your pain.
With our experience, we should be able to tell you this right from the start so that you can be in control of your treatment as much as possible. Being upfront and honest is something we pride ourselves on at SnapCrack, and it's an important element for our patients, too – no wonder they are so happy with the care they get from us.
Getting to The Root Cause
A well-trained chiropractor should be able to treat any symptoms of pain that are presented to them. They should immediately understand just what has happened and how to make things better. This is exactly what happens at SnapCrack; our experts always know just what to do next. However, we don't stop there; we always go the extra mile for our patients.
This means uncovering the root cause of the problem and working on that too, ensuring that we aren't just giving our patient a 'quick fix' short term relief. We want to treat the main cause and therefore offer many longer-term solutions. Why only do half a job when the full job is much more satisfying and much more helpful?
As you can see, SnapCrack is a special and different kind of chiropractor with a friendly, welcoming clinic ready and waiting for you. It may be waiting, but you don't have to, and this is our most important point; we are a walk-in Hialeah chiropractor clinic near Westgate in Gladeview. This means you won't have to wait for an appointment. You can come to us right now and be seen quickly by a highly professional chiropractor.
Think about this; you can make an appointment elsewhere. You can wait for that appointment, but what is happening while you wait? Is your pain getting better or worse? The answer is, for the majority of people, it will be worse. This means the longer you have to wait for an appointment, the worse you will feel.
Not only that but if the pain and injury you are suffering from are preventing you from working, from learning, from playing, from enjoying yourself, then this will be delayed even further the longer you have to wait. Why not come to SnapCrack's walk-in clinic and forget about the waiting? Your life can be back to normal so much more quickly.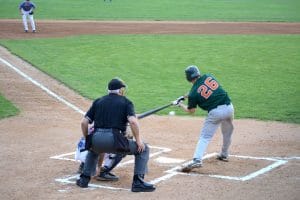 Baseball is a hugely popular sport that many people enjoy. However, injuries can happen while playing the game – whether you are a professional athlete or a novice. The repetitive hitting and throwing motions in baseball put stress on the spine and make players susceptible to strains and back pain. If you notice back pain
Read More »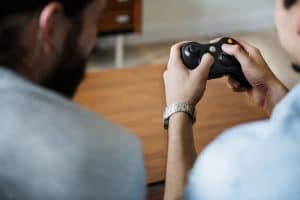 Playing video games is a fun pastime that many people enjoy. However, sitting for long hours can harm your health, particularly when it comes to your spine. Video gaming injuries are becoming increasingly common and include everything from back pain to carpal tunnel syndrome. If you start to experience pain while playing video games, you
Read More »
If you have lower back pain, then you're not alone. Studies show that over half of American adults experience back pain every year. Back pain is a widespread health condition that causes millions of lost workdays every year. Not only can back pain affect your career, but it can also have a significant impact on
Read More »