Walk-in Chiropractor Near West Little River
Walk-in Chiropractor In Hialeah
$29 CHIROPRACTIC ADJUSTMENTS


FIRST TIME AND EVERY TIME​
    No Appointments
    No Hidden Fees
    Don't Like People Touching Your Neck? That's Cool With Us.
Monday: 
Tuesday: 
Wednesday: 
Thursday: 
Friday:
Saturday: 
Sunday: 
12:00 PM – 8:00 PM
12:00 PM – 8:00 PM
12:00 PM – 8:00 PM

12:00 PM – 8:00 PM

12:00 PM – 8:00 PM

10:00 AM – 6:00 PM

Closed
FIRST TIME AND EVERY TIME
Includes any or all of our chiropractic services during your visit.
Want more info? Fill out the form and we will be in touch.
Don't Want Your Neck Touched? That's Cool With Us.
Ready to feel good again? Let's get cracking!
When we set up and established SnapCrack, a walk-in chiropractor in Hialeah near West Little River, it was because we had a goal we wanted to achieve; we wanted to be able to help as many people as we possibly could, giving them a chance to live their lives happily and healthily despite any pain they might have had in the past.
In short, we wanted to eliminate that pain as much as possible, increase their mobility, and help them get back on track whether that was going back to work, to school, finding a new hobby or taking up an old one, or even simply being able to leave the house without having to restrict their activities due to pain.
We can remove your pain and give you the tools you need to stay healthy and protect both your mental and physical health in the future. Knowledge is just as powerful as being treated, so we aim to give our patients both the relief they need and the ability to help themselves.
Not many people know a lot about what goes into chiropractic treatment and what it might entail. They don't know why they might need to make use of practitioners either. This is entirely understandable; if you've never needed a chiropractor's help, why should you have an in-depth understanding of what we do? Most people will assume we only deal with back pain and spinal issues, but there is a lot more to our work than that.
Taking care of the spine is certainly at the center of our work. After all, we know the spine is connected to all other areas of the body. That means that if the spine is damaged or out of alignment in some way, something else may well be hurting, whether it's your back, shoulders, legs, hips, your neck.
Yet there are other areas of the body that an expert chiropractor can treat, an expert just like those you will find at SnapCrack's walk-in Hialeah chiropractor clinic near West Little River.
For example, we can help you if you suffer from migraines or tension headaches if you are feeling stressed, if you have whiplash or sciatica, or if you have stiff, tense muscles. There are many things we can do, and if you're not sure whether the pain you are feeling can be dealt with by a chiropractor, you simply need to ask.
The amazing team at SnapCrack wants to help everyone who asks us to and everyone who enters our walk-in clinic. This is why we don't just focus on the here and now, but we look to the future and think of the long-term goals of our patients.
Yes, we can eliminate the pain and suffering someone is in at this precise moment (or at least reduce it a lot), but what about when they start to hurt again? Continuous treatment is possible, but it's not the ideal solution.
The ideal solution has to be prevention, and not just a quick fix of a cure. This is so important if the injury was down to the way the patient was working, for example, or a sport they were taking part in. Knowing just what caused the problem and how to stop it from happening again is the best way to stay healthy for the long term. So too are specific exercises that your chiropractor can design for you and help you with.
No Pain? You Can Still Visit SnapCrack
Although we do talk about pain a lot, and how good we are at SnapCrack at relieving that pain, we can help those who aren't suffering in this way too. Stress is a major issue these days, and it can cause many different problems. Stress can lead to other mental health issues, for example, and it can cause depression and anxiety, even PTSD. It is something that needs to be dealt with before it gets too bad and causes physical problems too, including heart attacks and high blood pressure.
By coming to a chiropractor, you can have your stress symptoms relieved. Reducing tension in the neck and other muscles will allow you to feel so much better, and you will feel freer and less stressed. It's amazing how well it works, and it's something we encourage our patients to try out.
Why Try A Walk-In Clinic?
Do you like the idea of a walk-in chiropractor near West Little River? There's no reason not to; by offering this exceptional service, we can see many more people, and none of them will have to wait days, weeks, or months for an appointment as they would at any other type of clinic.
SnapCrack's great walk-in service means you can be seen quickly and efficiently, but it doesn't mean your session will be rushed or any less professional than the one you booked in advance. Our clinicians are fully qualified and highly trained with plenty of experience. Find out more today by contacting us and discover just what we can do for you.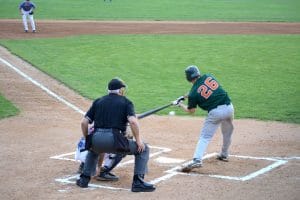 Baseball is a hugely popular sport that many people enjoy. However, injuries can happen while playing the game – whether you are a professional athlete or a novice. The repetitive hitting and throwing motions in baseball put stress on the spine and make players susceptible to strains and back pain. If you notice back pain
Read More »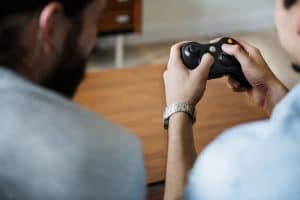 Playing video games is a fun pastime that many people enjoy. However, sitting for long hours can harm your health, particularly when it comes to your spine. Video gaming injuries are becoming increasingly common and include everything from back pain to carpal tunnel syndrome. If you start to experience pain while playing video games, you
Read More »
If you have lower back pain, then you're not alone. Studies show that over half of American adults experience back pain every year. Back pain is a widespread health condition that causes millions of lost workdays every year. Not only can back pain affect your career, but it can also have a significant impact on
Read More »