Walk-in Chiropractor Near Virginia Gardens
Walk-in Chiropractor In Hialeah
$29 CHIROPRACTIC ADJUSTMENTS


FIRST TIME AND EVERY TIME​
    No Appointments
    No Hidden Fees
    Don't Like People Touching Your Neck? That's Cool With Us.
Monday: 
Tuesday: 
Wednesday: 
Thursday: 
Friday:
Saturday: 
Sunday: 
12:00 PM – 8:00 PM
12:00 PM – 8:00 PM
12:00 PM – 8:00 PM

12:00 PM – 8:00 PM

12:00 PM – 8:00 PM

10:00 AM – 6:00 PM

Closed
FIRST TIME AND EVERY TIME
Includes any or all of our chiropractic services during your visit.
Want more info? Fill out the form and we will be in touch.
Don't Want Your Neck Touched? That's Cool With Us.
Ready to feel good again? Let's get cracking!
A chiropractor can help with so many different types of injury. Accidents in a car, sporting injuries, accidents at work, slips, trips, and falls, pregnancy pains, stress symptoms, sciatica, migraines, whiplash, and so much more all find under the remit of a chiropractor just like the wonderful team at SnapCrack, a walk-in Hialeah chiropractor near Virginia Gardens. Our main job is to assess the pain resulting from these injuries and determine how to solve that pain and improve the sufferer's way of life.
Seeing a chiropractor really can make such a big difference to the way you live. Even if you have told yourself you are used to the pain now, removing it would still be amazing, and that's what can happen when you see a chiropractor. You will be able to work again, go to lessons (or start a class), workout, see friends and family, and enjoy your free time with hobbies. Most importantly, you'll certainly be able to sleep better.
No matter what we do here at SnapCrack, it is the patient that must come first and who is always on our minds when we search out new ideas and learn new methods. If it's good for the patient, we will undertake it. We will work on the site of injury, look for the deeper cause of that injury and work on that, and offer help and advice to everyone to be able to prevent further injury from occurring. This is all done in a natural, non-invasive, and highly-skilled way that offers comfort as well as a cure.
This may sound impossible, but at SnapCrack walk-in chiropractor in Hialeah near Virginia Gardens, it is absolutely something we can do, and we do it by listening to and talking with our patients. We don't assume the best way of treating someone without even speaking to them; we have to know just what the problem is before we can create a bespoke treatment plan that is certain to help.
By asking the questions that need to be asked, we can determine the exact treatment plan that is going to work for you, and we can work out the root cause of the pain in the first place. This is very important, so it means that the relief we offer is much more long-lasting – and perhaps even permanent.
The fact that SnapCrack is a walk-in chiropractor near Virginia Gardens is something you will be glad of. It means we can help many more people and help them when they need us rather than asking them to wait. Since there is no need to make an appointment to see us, there is no need to wait for a longer time (potentially many weeks) in pain and suffering.
Come to SnapCrack when the pain is something you want dealt with. Call up another chiropractor for an appointment, and you will have to wait, no matter how urgent your problem is and how much pain you are in.
Why should you have to wait when your life has been put on hold for the pain you are feeling? You should instead be able to have a professional chiropractor like SnapCrack work on your problem immediately, getting you back to normal as quickly as you can.
We are extremely proud of the fact that we are a walk-in clinic because we know that not only does this make us stand out in a crowd, it also means we can keep our promises and treat people quickly and successfully. We wouldn't want it any other way, and neither would our patients.
Come to SnapCrack: We Can Help You
We are confident in our abilities at SnapCrack, and we know we can help you. Age isn't even something you need to take into consideration since chiropractic therapies have no upper or lower age limits. Our highly skilled team members have the qualifications and the experience to understand just what you're going through pain-wise and how to make things better for you.
We can diagnose, treat, and search for the root cause so that the pain doesn't return. We also take pride in the fact that our aftercare means we can explain to everyone how to take care of themselves. We give them the knowledge they need to prevent the injury from occurring again wherever possible.
Some patients may need just one visit to SnapCrack, and others might need to return a few times to be fully treated. We will keep you informed at every step of the treatment as to what we are doing, and how long it is going to take. This means you maintain ultimate control of your treatment. This is your body, and that element is crucial.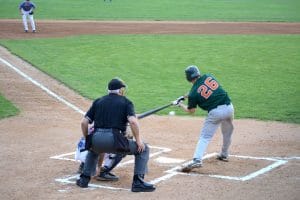 Baseball is a hugely popular sport that many people enjoy. However, injuries can happen while playing the game – whether you are a professional athlete or a novice. The repetitive hitting and throwing motions in baseball put stress on the spine and make players susceptible to strains and back pain. If you notice back pain
Read More »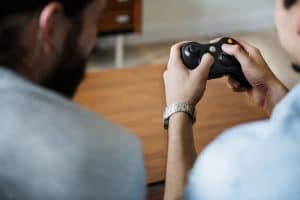 Playing video games is a fun pastime that many people enjoy. However, sitting for long hours can harm your health, particularly when it comes to your spine. Video gaming injuries are becoming increasingly common and include everything from back pain to carpal tunnel syndrome. If you start to experience pain while playing video games, you
Read More »
If you have lower back pain, then you're not alone. Studies show that over half of American adults experience back pain every year. Back pain is a widespread health condition that causes millions of lost workdays every year. Not only can back pain affect your career, but it can also have a significant impact on
Read More »