Walk-in Chiropractor Near The Porsche Design Tower
Walk-in Chiropractor In Hialeah
$29 CHIROPRACTIC ADJUSTMENTS


FIRST TIME AND EVERY TIME​
    No Appointments
    No Hidden Fees
    Don't Like People Touching Your Neck? That's Cool With Us.
Monday: 
Tuesday: 
Wednesday: 
Thursday: 
Friday:
Saturday: 
Sunday: 
12:00 PM – 8:00 PM
12:00 PM – 8:00 PM
12:00 PM – 8:00 PM

12:00 PM – 8:00 PM

12:00 PM – 8:00 PM

10:00 AM – 6:00 PM

Closed
FIRST TIME AND EVERY TIME
Includes any or all of our chiropractic services during your visit.
Want more info? Fill out the form and we will be in touch.
Don't Want Your Neck Touched? That's Cool With Us.
Ready to feel good again? Let's get cracking!
There are so many people in this world who spend every day in pain. In fact, it is estimated that around one-third of the population has back pain, for example, and they continue as best they can, feeling that this is just normal and something they have to live with. It doesn't have to be this way, of course, it is possible to be treated for back pain (and many other ailments and injuries too) efficiently and professionally by using an excellent, fully qualified chiropractor. In other words, by contacting SnapCrack walk-in chiropractor in Hialeah near the Porsche Building, your pain and suffering can be eliminated, and your life can get back to normal.
When a solution to pain can be so easily found like this, we at SnapCrack want you to know about it. We want you to know that we are here for you and that we are ready to help you when you are ready to be helped. Think about the pain you are feeling and the negative impact that it's having on your life, and then understand that pain can be taken away by SnapCrack. It's important, and it's life-changing.
SnapCrack stands out for many reasons when it comes to chiropractic treatment, but the one we are most well-known for, and the one that helps the most people, is the fact that we're a walk-in Hialeah chiropractor clinic near the Porsche Building. Being a walk-in clinic means we can save you a lot of time, and prevent you from having to wait in a great deal of pain for longer than you have to. Trying to make an appointment at a good chiropractor is hard, and it might be weeks or even months before you can be seen.
That's weeks or even months of being in pain and of having to miss out on the best parts of life such as hobbies, playing with your children, visiting your elderly relatives, or even working and having an education. It is such a shame when these elements are not able to be included in someone's life because of the pain they are in, which could – with a visit to a walk-in chiropractor like SnapCrack – be solved quickly.
Remember, our walk-in clinic is conveniently located with plenty of parking, making it easy and stress-free to get to us whenever you need to.
A Relaxed And Caring Environment
Some practitioners only treat the body and the site of the pain. Although this might indeed give relief to the patient, it won't give them the fully rounded help they are really looking for. At SnapCrack, we are different. Yes, we treat the site of the pain, but we also treat the root cause wherever possible, helping to prevent further problems in the future. This might be a physical treatment, or perhaps it will be in the form of information given to the patient to help them take better care of themselves daily. Either way, it's the extra step needed to complete our treatment plans.
On top of this, we endeavor to make our clinic itself into a relaxed and caring environment. We understand that having any form of treatment carried out, even something as natural and non-invasive as chiropractic care, can be unnerving. This is why our clinic is seen as a safe space to be in and why we ensure it stays that way. Once you arrive, you'll be greeted by a friendly team member and feel completely at ease.
Did you know that chiropractic treatments can be perfect for reducing stress? So many people are stress in their day to day lives with busy work and home lives competing, as well as financial and health worries to consider.
Stress can lead to tense muscles and joints. It can lead to headaches and migraines. So when you see a chiropractor for stress relief, and they can loosen those tense muscles and reduce the stressful feelings you have, the result is instant, and the difference is amazing.
SnapCrack walk-in chiropractor near the Porsche Building offers so much to so many, no one is left out or left behind. We will help all those who need us, and we can treat dozens of different conditions. Whether you have had a specific injury or accident or the problems you are experiencing seem to have come from nowhere, a highly experienced chiropractor will be able to help.
Visit our wonderful walk-in clinic and discuss your options with a member of our highly skilled team, and you will be given the most up to date guidance and information to help you make the right decision for you. Keeping you in ultimate control of your body and your treatment is something you can rely on with SnapCrack.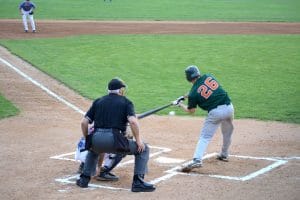 Baseball is a hugely popular sport that many people enjoy. However, injuries can happen while playing the game – whether you are a professional athlete or a novice. The repetitive hitting and throwing motions in baseball put stress on the spine and make players susceptible to strains and back pain. If you notice back pain
Read More »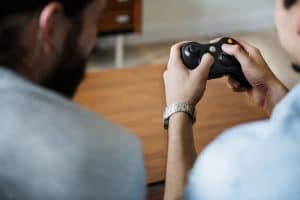 Playing video games is a fun pastime that many people enjoy. However, sitting for long hours can harm your health, particularly when it comes to your spine. Video gaming injuries are becoming increasingly common and include everything from back pain to carpal tunnel syndrome. If you start to experience pain while playing video games, you
Read More »
If you have lower back pain, then you're not alone. Studies show that over half of American adults experience back pain every year. Back pain is a widespread health condition that causes millions of lost workdays every year. Not only can back pain affect your career, but it can also have a significant impact on
Read More »